Top 15 Best ThopTV Alternatives/Similar Apps To Download Today
There are tons of streaming apps today that you can enjoy for your entertainment needs. These apps are enjoyable since they allow us to watch the latest movies and shows available. Aside from that, we can enjoy various features that will enable you to have a more convenient viewing.
But since ThopTV exists, users no longer need to pay to watch movies and sports matches. But now that it isn't available in India, you can enjoy these alternatives as well!
Streaming apps allow us to enjoy a wide variety of movies and shows in different categories. These include action, horror, comedy, romance, animation, family, 3D, action, and many more. In these apps, we can watch the best movies and shows in a variety of countries.
But since ThopTV isn't available in India, you can enjoy these alternatives instead! These are apps that are just as good, if not better, than ThopTV today! Enjoy them all here and learn how to get them.
Is ThopTV Banned in India?
If you didn't know, ThopTV is a free streaming app that allows users to watch the best movies and shows today. You can get all of the TV shows and movies in different languages and with subtitles in this app.
As such, users didn't need to pay a single cent to enjoy them. Millions of Indians downloaded the app for the movies and because it allowed them to stream Cricket matches. Usually, you'd have to pay a lot of money to watch these matches.
These are the reasons why India has banned ThopTV in India from operating. Since users didn't need to pay a single cent to stream live matches and movies, the government banned them. The sports industry lost a lot of money, mainly since many people streamed games using ThopTV.
Thankfully, there are so many alternatives to ThopTV that keep surfacing every year.
Today, you can get the same features plus some extra ones from these alternatives! You don't have to worry anymore that ThopTV is banned since you can still stream all you want.
Best ThopTV Alternatives/Similar Apps
Since ThopTV is banned in India, you can still enjoy streaming movies and sports channels for free! We give you the list of the best ThopTV alternatives here. Feel free to read about them here and give them a try. We promise that they can fill the gap that ThopTV has left behind.
If you're looking for a way to watch movies and shows for free, then Hunk TV is the best one to get. This app is perfect for people who want to stream endlessly without paying for anything. Here are its most defining features: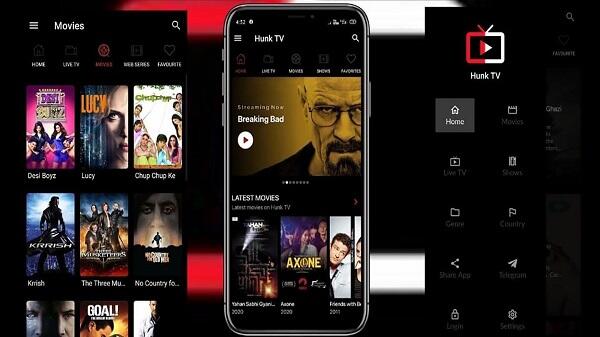 Thousands of movies and shows are available
Live TV channels
Favorite's List
Regular updates
Clean interface
Various categories
If you're someone who wants to watch live TV channels more than movies and shows, then you might want to download RedBox TV. This app is similar to all of the apps here, but it mainly offers TV channels in different categories: Sports, science, kids, Indian, entertainment, and more.
You can enjoy many Cricket matches, tennis matches, basketball, documentaries, and others with this. Here are its features for your reference:
Thousands of TV channels
Different categories: Science, Sports, Kids, Indian, Pakistan, etc.
Favorites
Stream without paying
Easy to use
Another great ThopTV alternative is Gomax Live TV. Here, you can watch the latest movies, shows, and live channels! There are different channels available today from news, sports, Indian and many more. Here are the best features of the app:
Countless TV channels
Different genres
Default media player
Supports many languages
No registration required
Available on different platforms
Live Net TV is another excellent alternative to ThopTV. It functions just like it as it allows you to stream countless channels! But the only difference is that this app shows more channels from different countries than other apps. This includes countries like Germany, India, Canada, Thailand, the USA, Italy, etc.
HD Streamz is another interesting streaming app. Aside from the fact that it's free, it also allows you to access many channels today. Here, there are over 600 channels available such as sports, movies, cartoons, and many more.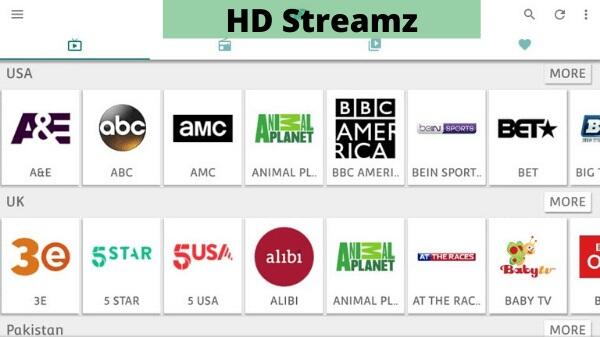 JioTV is one of the most popular streaming apps exclusively made for the Indian audience. Here, you can watch prime-time dramas, movies, and even live sports matches! Enjoy various leagues that you can stream, such as UEFA Champions League, Tennis, F1, Hockey, IPL, Football, Euro Qualifiers, FIBA, UFC, MOTO GP, and more!
Movie Fire boasts a simple interface that allows you to watch what you want and nothing more. You can also suggest movies that aren't here yet. Then, you can add movies and shows to your Watch Later list, and you can enjoy the Recent List as well.
Disney Hotstar is one of the best ways to stream movies and shows today. You can enjoy live Cricket matches, blockbuster movies, and live news channels as well! It's packed with local shows and movies that you'll love.
Disney Plus is one of the best and most popular streaming platforms apart from Netflix, Hulu, and Amazon Prime Video. They host a plethora of movies, shows, and even original ones! There are all sorts of Marvel shows like WandaVision, Loki, The Mandalorian, and more!
You can enjoy these titles in 4K and HDR quality today. There are so many movies and shows you can watch here, and it's available for different devices.
Similar to many apps here, CkayTV mainly focuses on providing users with live TV channels. This means you can enjoy different channels in various categories like Lifestyle, Music, Documentary, News, Entertainment, and more.
If you enjoy a streamlined but straightforward streaming app, then TeaTV is the best! Here, you can access all the latest movies and shows right now. There are also trailers and all sorts of descriptions available for every video here.
With this app, you can enjoy international channels, movies, and shows! There are many categories, and it's compatible with many devices as well! Enjoy a free way to stream sports and news channels now.
Unless you haven't used the internet yet, there's no way you wouldn't know about Hulu! It's one of the pioneers in the streaming industry, along with Netflix and Amazon Prime Video. Aside from the popular movies and shows, there are all sorts of originals here as well.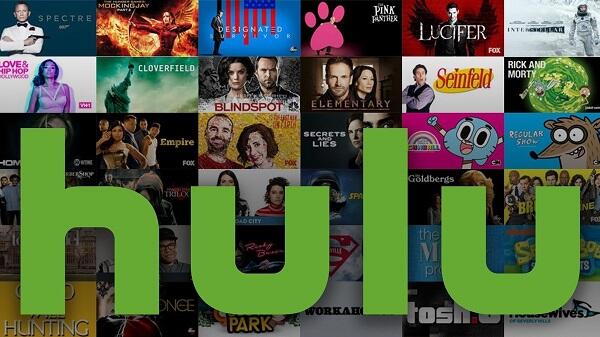 Kyte TV features thousands of movies and shows for free! Here, you can stream on your smartphone and enjoy them when you want!
Chatur TV was created explicitly for Indian users! Here, you can watch local as well as international movies and shows. There are all sorts of categories like Action, Adventure, Animation, Romance, Drama, and more.
Conclusion
Even though ThopTV isn't available in India anymore, we hope these substitutes can take their place! We listed down all that we can find that's similar to the app in here. Try them all now and use what you like!
Maybe you are interested in this great article: ThopTV Not Working