ThopTV Not Working? Here's What to Do
We all love watching movies and shows even on a daily basis. They are the most convenient form of entertainment that we can get anytime and anywhere. Because of this, we have numerous technologies today that allow us to stream on demand. These streaming platforms showed us that anyone can easily watch any movie and show even if they're at work or at school. One of the free streaming platforms you can download today is ThopTV.
This streaming platform is free to use anytime you want since you don't need to pay for a subscription fee for it. Today, most streaming platforms such as Hulu, Netflix and many more charge monthly fees. But with this app, you don't need to pay anything to stream free movies and shows. But what if it suddenly stops working? Don't worry, we've come up with measures to help you here!
What and How does ThopTV Works?
There are many things you can do for your pastime. But nothing is as great as spending quality time with your loved ones and friends watching the latest movies and shows, right? However, if you're not prepared to shell out around $10/month for these streaming platforms, then you can only settle for less. But that doesn't need to be the case as there are free streaming platforms out there such as ThopTV!
This app works just like any other streaming app in which you can stream whatever film or show you want. Furthermore, it contains over 500 Indian channels such as Hungama TV, Pogo TV, Jio TV and many more. Tune in to your favorite shows foreign or local in this fine app today. You don't need to find torrents or watch low-quality equivalents of them on the internet when you have this app. However, sometimes you might encounter some problems while using it as it's still an app.
In these situations, you don't need to panic even though you aren't paying anything to use it. It's a good thing that you've searched the internet for a solution and you've landed here!
Common Problems and Solutions
Since there are millions of people who use this app, there are bounds to be problems sometimes. But don't worry, this is normal and it can be fixed mostly with easy solutions. We've listed down all the common problems as well as the fixes for them here!
Stuck in Black/White Screen
Getting a black or a white screen seems to be the common problem in most Android phones. This problem is one where you open the app and suddenly it just turns to black/white and then it crashes. If you've encountered this one, here's what you can do: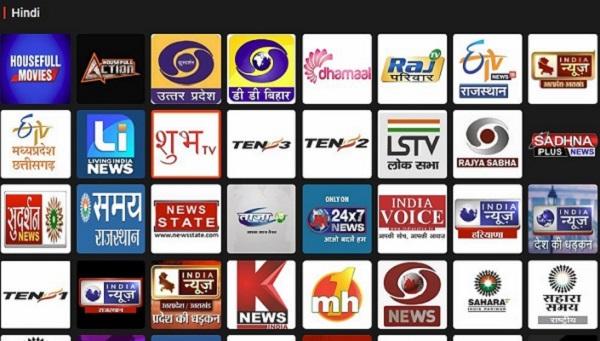 First, make sure that you clear all the recent apps on your phone. The cause may be that your RAM can't handle all these multiple apps open.
If this doesn't solve the problem, the next step is to try and hard reboot your device. To do this, you need to simultaneously press the power and volume down button for at least 5 to 10 seconds depending on your device. After this, you can try opening the app again and see if it works.
If this still doesn't solve the problem, you may try to discharge your battery and then charge it fully.
If you've tried all the solutions thus far but the problem still persists, it's time to reinstall the app. It may be that there's a bug in the app and that a recent update may help solve it. This should solve most problems but if not, try installing the older version of ThopTV.
Won't load or not working properly
Sometimes, the app doesn't work properly or it won't load at all. In these cases, try doing the following:
Most of the time, the server of the app may be down or are having a maintenance. You just need to wait for a few minutes or hours to try and open it again.
It may be that your internet connection isn't working.
Sometimes, there are too many users in the app than it can handle. In these cases, the app won't be able to function properly. Just wait for a moment.
Login Issue/Account Issues
If you can't login to the app or there are account issues you're experiencing, it might be worth fixing it using the steps below.
It's possible that the app server is currently down or experiencing an influx of users. Just wait for a few moments to try logging in again.
Check to see if your login credentials are correct.
If you used a third-party social media app to login, they may not be working properly. Check if they're working first.
At some rare cases, your account may have been banned. If this is the case, you should see some error messages.
Installation Problems
If you're having trouble installing ThopTV, check to see if your WiFi is working properly first. If it is and it's still not installing, you may not have enough device storage. Or you need to check if the app supports your Android version if it's still not working.
Audio/video issues
If you're facing some audio/video problems, you might try to check your speaker or headphones first if they're working properly. To do this, open any music or video on your phone and see if it works. Also, most of the time, this problem is caused by a slow internet.
Notification problems
If you're not getting any notifications in the app, try to open the app and see if it's turned on first. Also, make sure that your notification sounds are on to get alerts.
Conclusion
Even though ThopTV Mod APK is a free streaming app, it doesn't mean that it has subpar quality. It's still an app at the end of the day and even popular streaming platforms face problems on a regular basis. The good thing is that most of these problems can be solved through our fixes above. If not, this is the time when you should contact support!
Maybe you are interested in this great article: ThopTV for iOS