The Best Rokkr Alternatives That You Need To Check Out Right Now!
Who would not like to watch all their favorite movies and TV shows in the palm of their hand? The Rokkr app does that but there are also some pretty good Rokkr alternatives. These streaming services provide an easy way to enjoy the content. They are similar to the platforms like HBO Now, Hulu Plus, Showtime Anytime, and others.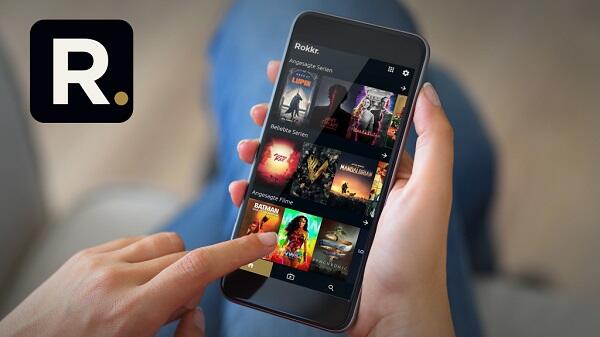 With so many options at our fingertips, it can be hard to know which one will suit you best. Keep reading to learn about the Rokkr features and brief reviews of its 5 alternatives.
What Is Rokkr?
Rokkr is a streaming app for watching Movies, TV Shows, and Live TV. It's like Netflix and Hulu mixed together! You can stream your favorite movies or binge-watch the latest season of Stranger Things on Rokkr with just a couple taps.
You can Install Rokkr on almost all platforms — Android, macOS, Windows, and Linux. It's got all of the latest Hollywood hits including some oldies but goodies too. The best part about it? You get to stream from anywhere you are in the world with Internet access.
Rokkr Features
Rokkr does not have a bunch of features, which is fine because unnecessary features only make an app clunky. The app does not host any content either. All it does is linking up the dashboard to a remote server, so users can watch directly from the server.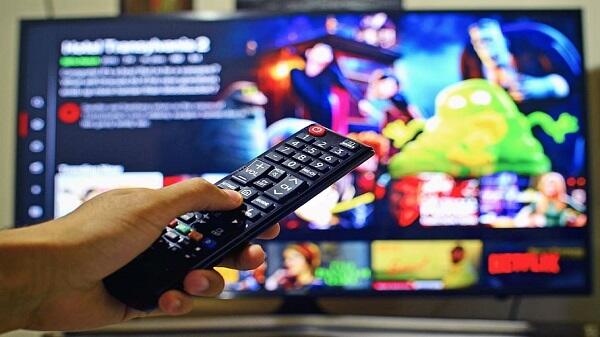 With a straightforward interface, some basic but useful features are:
The option to add multiple URL Bundles. It makes the app simply a powerhouse of video content. You can enjoy uninterrupted watch time even when one server is down.
A share option to let your friends and family know about your latest favorites. If they have the app installed on their phone/laptop, they can watch the show/movie directly from your shared link.
There is a playback feature to resume a movie or show from the part where you have left watching. So, even if you are forced to leave something in the middle, you can always resume that at your discretion.
Top 5 Best Rokkr Alternatives
Rokkr is great because it's so easy to use and has everything you need in one place. But the app is not perfect; nothing is. Luckily, there are Rokkr alternatives out there just waiting to be discovered by someone on the hunt for something new. Let's introduce you to some other streaming apps that are worth checking out too.
Vavoo
Vavoo TV is a free online video streaming application that can be used to watch TV shows, movies, and more. Users can enjoy subscription-free viewing of popular online videos and download them for offline watch.
The app runs on various platforms, including Windows, macOS, Android, and smart TVs. Unlike many other apps, it runs on outdated OS and older devices. With a simple user interface, it offers customization of functions and an option to install add-ons. The free version displays in-app purchase offers and ads. If you don't want to see those distractions, purchase a monthly or yearly subscription.
Oreo TV
Oreo TV is a free Android app that offers high-quality video content free of cost. Except for Android, the app is not available on iOS or other platforms. Just like Vavoo, you can watch the content online or download them for watching later offline. It offers tons of new movies every day! You can watch the latest releases from major studios or find hidden gems in its catalog too.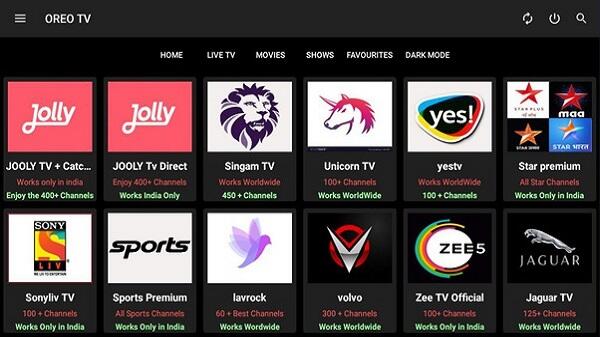 The app has a rich sports section with schedules of upcoming matches and links to live matches. All videos are available in various qualities, such as Full HD, Ultra-Quality 2K and 4K, and more. So, watch in the format that suits your data pack the best.
ThopTV
Unlike other apps on this list, ThopTV is dedicated to IPL (Indian Premier League) viewers. People who love to stream cricket matches will find this app in handy because of the availability of scads of sports channels.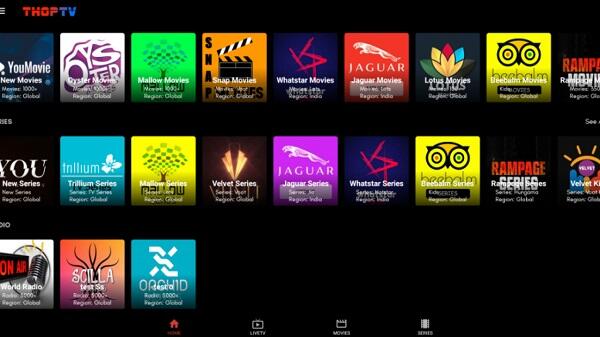 Besides sports channels and stream links to live matches, the app also gives access to premium and free-to-air TV channels. You can watch all content in high-quality HD, SD, and 4K video resolution. Overall, this Android app is great for cricket lovers.
Watched
Watched is the German version of Rokkr; or more precisely, Rokkr has followed Watched with an almost similar UI and functions. It has an English version along with a couple of other languages, so you can choose what suits you the best.
The app is available on Android, macOS, Windows, and Linux platforms. It has Firestick support too. If you are a Huawei user, you can download it directly from AppGallery. After download and installation, add one or more URL Bundles to get access to content.
This app lets you browse through thousands of titles, and then filters them down by category (like dramas or animated movies). You can also search by genres, titles, and other criteria — it's got all the bases covered! All of these features make Watched one of the best Rokkr alternatives out there.
Live NetTV
Live NetTV is another good alternative to the Rokkr app for Android users. It stands from the rest by offering more than 700 TV channels. You can choose the video quality according to your data package. The app is not available in the Play Store, so you have to download it from the official website.
To run this app, you will need to have a multimedia player installed on the device. Just like Rokkr, it does not host any content and just provides links to a remote server. So, clicking on a link will open the content via the installed video player.
Conclusion
Rokkr alternatives are your best bet when it comes to testing out a streaming app other than Rokkr Mod APK. These platforms have an endless amount of resources that can easily keep up with any user's needs. And all of them are completely free? What else do you want?
Maybe you missed this great article: Rokkr Windows