Zombie Gunship Survival APK 1.6.86
Download Zombie Gunship Survival APK – latest version – for Android to experience the thrill of commanding a heavy gunship and blowing away the undead.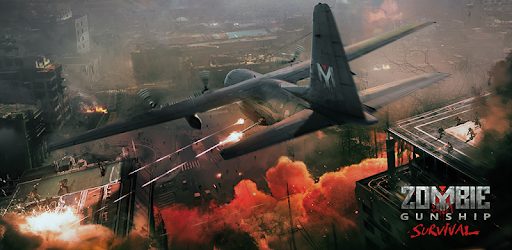 | | |
| --- | --- |
| Name | Zombie Gunship Survival |
| Updated | |
| Compatible with | Android 4.3+ |
| Last version | 1.6.86 |
| Size | 58.63 Mb |
| Category | Action |
| Developer | Flaregames |
| Price | Free |
| Google Play Link | com.flaregames.zgs |
Defend your troops and take out the zombies with a lethal gunship. Download Zombie Gunship Survival APK for Android now to kit out your gunship and use heavy artillery to wreck death and havoc on the zombie hordes.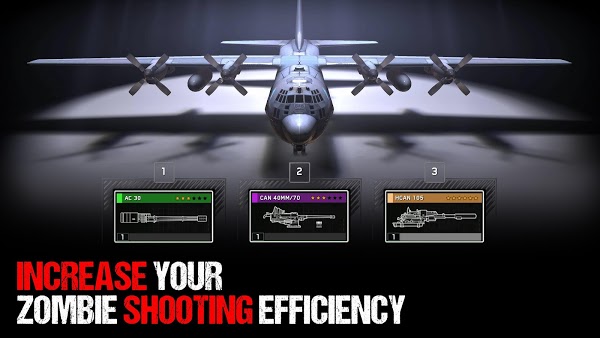 Remember those missions in Call of Duty when you get to command the gunship and take out enemies highlighted in white light? Well, this game is basically that 24/7. You be able to unlock better guns and heavy cannons for your ship as you play longer, allowing you to dish out more devastation to your zombie foes.
Death from above!
Zombie Gunship Survival APK is the ultimate show of air support power. You'll be flying overhead while ground troops try to clear out hordes of zombies and save civilians from death. The zombies come in a variety of shapes and sizes – and speeds – meaning you'll need to use different tactics and different guns on them to take them out.
Upgrade your arsenal
As you progress through the game, you'll unlock new weapons which will allow you to deal out more damage to your enemies. Your AC 130 gunship is one of the most feared weapons of war on the face of the earth.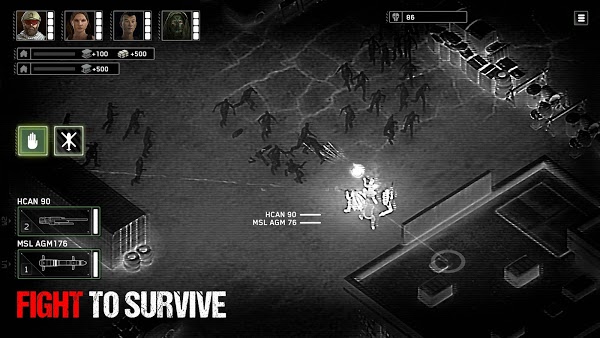 You'll be able to increase your firepower, add snipers into the mix, and create a more effective and deadly gunship that is capable of destroying your foes with ease.
Varity of enemies
There are big zombies, fast zombies, and stealthy maulers. You'll need to balance your team on the ground as well as your weaponry in the sky to ensure that you can take out the increasingly diverse and difficult hordes of zombies.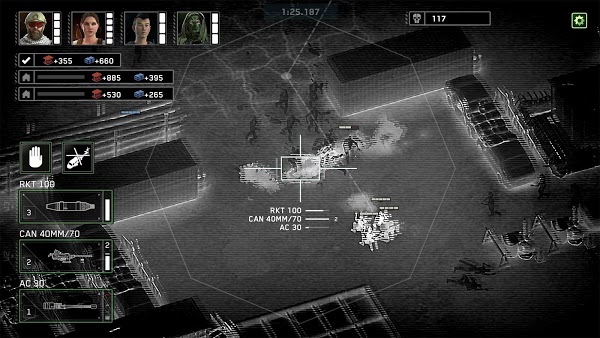 Share online
You can share tactics and show your best kills to your friends and the rest of the game's community online. While the gameplay is single player, the developers have made an effort to include multiplayer elements where possible.
Tips for playing Zombie Gunship Survival APK
The game is fairly simple and easy to play, but you'll still want some tips to ensure that you're playing it to the best of your abilities.
Balance your ground team
Your team on the ground should be a varied mix of soldiers that complement each other and also make up for the weaknesses in your gunship. You only have heavy weapons, so some tactical snipers on the ground will go a long way to ensuring that you're able to effectively play the game.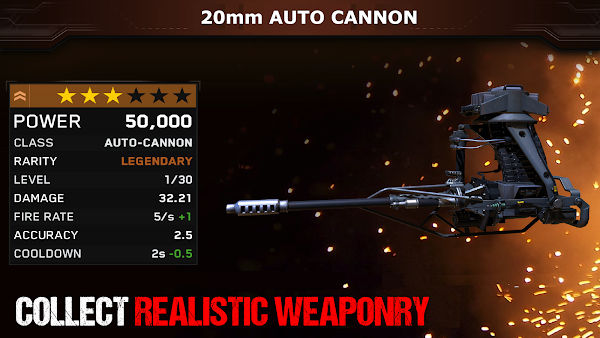 Position your troops wisely
Your troops aren't just defending themselves from zombies – they're also trying to steal resources from enemy guarded positions. You'll want to try to establish where those resources are and tactically place your troops to ensure that they're used most effectively. Beware of zombie spawning points as well.
Don't overheat
Machine guns are very effective at mowing down the undead, but they're also prone to overheating quickly. You'll want to make sure that you're not burning through too much ammo as well. Try to conserve your firepower and only use what you need to use.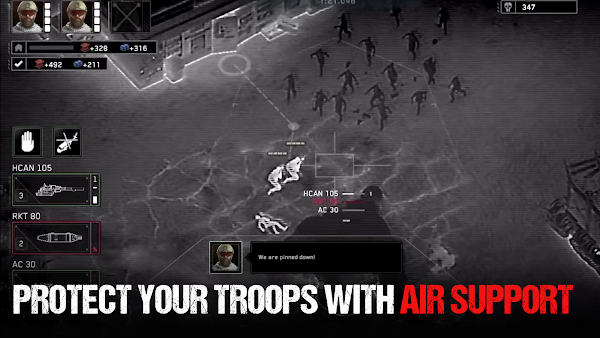 Don't ever go guns blazing when you don't need to and remember that your ground troops can also be used to take out quite a few zombies – they're hardened soldiers fighting the undead, not useless civilians begging for mercy…
Zombie Gunship Survival APK
Money and gold are essential for upgrading your firepower to kill as many zombies as possible. Make sure you're not running dry by downloading the Zombie Gunship Survival APK Unlimited ammo pack. Enjoy!