BGMI APK 2.7.0
Do you hate the fact that PUBG was banned in India? There's no need to worry as there's now BGMI APK today from Google Play Store! Enjoy this game now.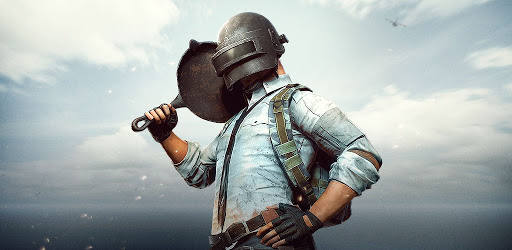 Shooting games have been around for decades now even before the existence of smartphones. But thanks to smartphones, now we can access more games and we can enjoy them right on our phones. One of the most popular battle royale games of all time is PlayerUnknown Battle Grounds or PUBG. But just last year, PUBG was banned in India due to certain concerns such as data breach, issues of addiction and many more. But now, you can enjoy BGMI Early Access as you can be part of beta testing!
Published by Krafton, you can now install the game and start playing if you're in India! Yesterday, this game was released and it's now available and you can start playing instantly. This game features the same old PUBG that you know and love but with some added features as well. During the launch, you can expect many events to celebrate throughout the week. There are also many rewards that you can wear permanently in the game!
PUBG for India
If you're a fan of battle royale, there's no way that you don't know about the many popular ones today. The genre has become extremely popular especially for smartphone devices right now. Over the years, there have been many games competing for the attention of millions of battle royale players. Though there have been some interesting games here and there, nothing beats the originals that practically started the genre. We're talking about the games PUBG, Fortnite, and Free Fire.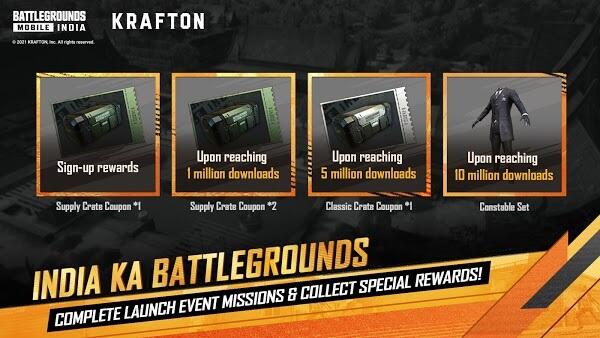 This trio still lives today and they are played by millions right now. But out of these 3, PUBG is probably the most recognizable since the desktop version was the first one to come out. The popularity of PUBG Mobile has spread throughout the globe even to far-fetched areas. But its influence is mostly seen on Asian countries including India where you can find die-hard fans. But not all things are destined to last especially in a country as strict as India.
In 2020, the Indian government banned PUBG Mobile in the country as a result of many issues such as privacy breaches, addiction concerns, national security concerns and many more. In short, the government didn't want this app to exist in the country and other games without a permit. But the company behind PUBG didn't want to let their fans down so they've worked hard for the past months to get over this. The solution is an entirely new game called BattleGrounds Mobile India but with essentially the same features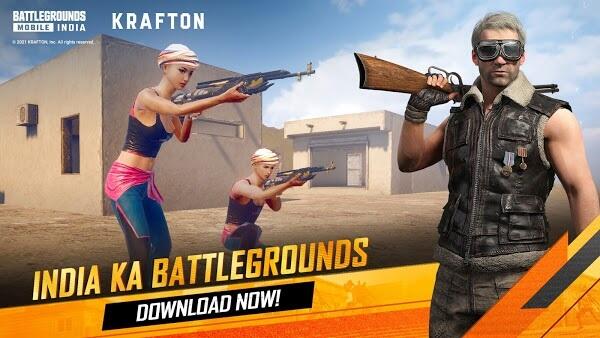 The game received the go and they just released it on June 17, 2021! Here, you can enjoy pretty much the same features but the only difference is that you'll only be able to play with players in India!
BGMI Features
To comply with government regulations, BattleGrounds Mobile India has restricted some features. However, it's still pretty much an enjoyable game with these features:
An Old and a New Game – When you ask someone today if they know PUBG, the most probable answer would be an affirmative. After all, PUBG is one of the best and most popular among the battle royale games for mobile today. The game boasts the best graphics and the most fluid gameplay as well. Aside from that, millions of players enjoy the game as they've built quite a following. But after India banned the game in the country, fans were left with no choice but to settle for others.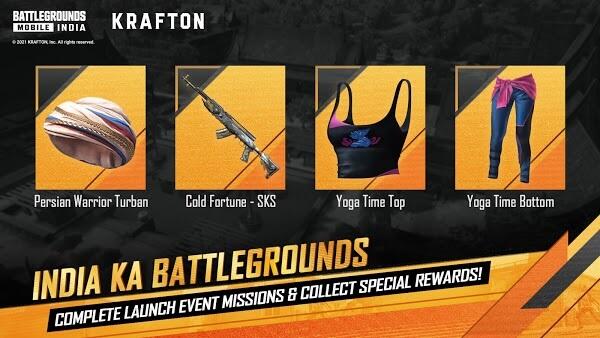 However, just months after that, you can now enjoy PUBG for India under a new name called Battlegrounds Mobile India. It's essentially the same game but with a few added security features which allowed the game to be released in India. But in here, you can enjoy the same high-quality graphics, stable gameplay, interesting outfits and many other features. But aside from that, you'll enjoy many events and prizes if you play it today!
Plenty of Events – There are many battle royale games available today. But what fans want are the games that they enjoy the most. So now that PUBG is practically backed in India, you can expect to have many surprises. In BGMI Early Access, you can enjoy many events throughout the week as the game has just been launched. There are plenty of events, and rewards that you can get for free. There are many permanent outfits, and events such as the Weekend Vibes, Friends for Life, Celebration Time and more.
Unreal Graphics – What made PUBG more popular than others is the graphics. The game features high-quality graphics that pushed the boundaries for what is possible for mobile gaming. Today, many games are offering the same graphics but PUBG is one of the few ones who started it. In this game though, you can experience the same if not a higher-quality graphics today. The game was made with Unreal Engine 4 to ensure that you can enjoy realistic graphics.
Plenty of Weapons and Skins – This isn't a PUBG game if there aren't many weapons and skins to choose from! You can get a lot of them for free during the launch week. Or, you can buy crates or bundles at the shop and enjoy different designs. Show off your best outfit today on the battlefield and kick ass!
Multiplayer – What makes this game slightly different than the original is that this one only allows users in PUBG to download. Although you can just use a VPN app to download it anywhere else, you'll mostly be able to play with your fellow countrymen here.
Various Game Modes – BattleGrounds Mobile India also has many game modes for you to enjoy such as Solos, Duos, Squads, Training Mode, and many more! Enjoy upcoming game modes today.
Download BGMI
Now that PUBG is back on mobile, download BattleGrounds Mobile India now! Enjoy the game you love with others!