Blocky Cars APK 8.4.1
Download Blocky Cars Online APK – latest version – for Android and test out your driving skills as you fight others in epic car fights. Think you can handle the brutality?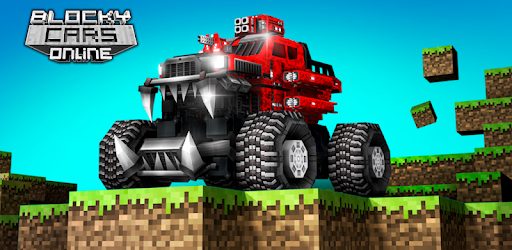 Car games have always been very popular among mobile gamers. The excitement of driving and the adrenaline of racing makes these games easy to rank for. However, as more and more racing games populated the market, people can get easily tired of the normal racing games. That's why developers are constantly looking for new ways to re-introduce this popular genre.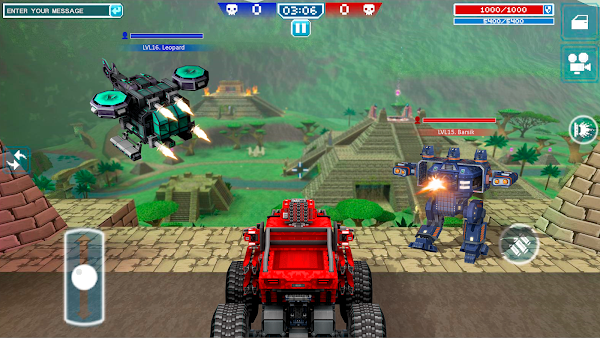 Blocky Cars Online APK from Full HP Ltd seems to have deciphered the code as they already have over 10 million installs in Google Play Store alone. This car game isn't your ordinary one – in this game, you can fight using cars! This game lets you clash with others all you want. Excited to know more? Read on!
Not Your Ordinary Car Game
If you've ever wanted a car fighting game ever since you were a kid – wish granted! This car game isn't an ordinary one as you can fight to the death with other players using cars. But not just any cars – the type of cars that can be classified as tanks!
In here, you are free to make your own car and load it with weapons to increase its power. You are completely in control of what your strategy is going to be. But once you're in the battlefield, everything becomes a blur. You'll be competing with equally or more powerful cars loaded with powerful weapons. It's your job to dodge their attacks while keeping on the offensive.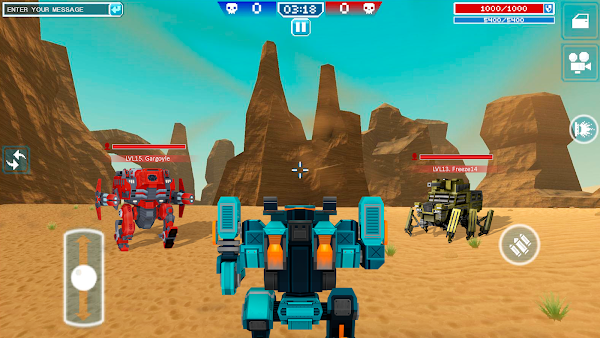 Sure, blowing up other cars is fun but the fun starts right as you build your own car of destruction. You'll be given a lot of options from over 100 shapes of vehicles. You also need to constantly upgrade your weapons and even accessories to compete with the very best. You'll be rewarded with money after every match so use these to make your car even more powerful!
This game doesn't need a storyline or any elaborate control scheme – just smash other cars and have fun! Sometimes that's all you need to do in order to have fun. Rekindle your imaginations as a kid and participate in an epic car brawl of a lifetime!
Features of Blocky Cars Online
Combining the graphics of the ever-popular Minecraft plus the excitement of car fighting makes for a highly interesting game. Block Cars Online breaks out every rule out there to bring you this bombastic experience of a lifetime. If you're still unconvinced, here are its key features:
Online multiplayer – In a car fighting game, it wouldn't make sense to play it solo, right? The developers of Blocky Cars Online made sure that you can compete with tons of players from around the world online! In this game, up to 8 players can be on the same map at the same time. In here, you are divided into two teams. You need to eliminate the other team in order to win. Go with all you've got in this epic game!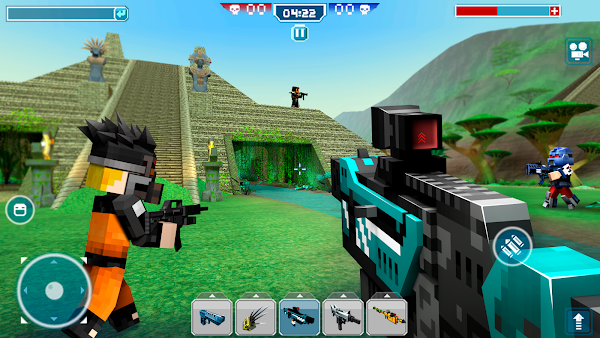 Create your own cars – Building your car is as much fun as the real battle. In here, you'll have the option to choose from 100 car shapes. Don't worry as the game involves tutorials as well as templates to help you build a competitive car. The weapons system isn't as brutal as other games but it gets the job done. You can also add accessories such as spider legs or propellers to fly. These will give you the X factor when it comes to certain situations. In most cases, they can be the difference between victory or loss. So, pick your accessories wisely and fight to the death!
Various shooting game modes – In this game, you have the option to play 4 game modes to spice things up a bit. These modes include Race, Death, Flag Mode and Training Mode. In the Flag Mode, your team must capture the flag in order to win. Of course, you need to eliminate the opposing team to do this. And the deathmatch allows you to customize your cars and fight to the death against other cars. But if you just want to polish up your driving, maneuvering and fighting skills, then definitely hit up the training mode.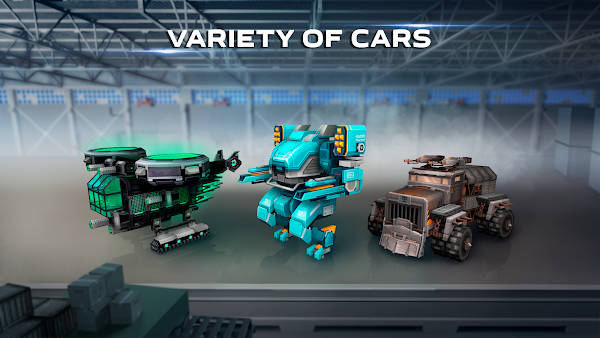 Fun graphics – The trend of pixelated graphics continues even in Blocky Cars Online. Why not, they're the trend right now. Plus, they're not heavy on the graphics department which means that you can play this game even when you're low on storage. But even if the graphics are pixelated to the most part, the cars are detailed and the backgrounds are all beautifully designed. This allows you to fully get in the mode for fighting.
Easy controls – In this game, the controls are designed so that you won't have a problem with it mid-game. The controls include a slider in the left side to accelerate your car and the fire button at the right. You can aim your screen using the screen. As your car becomes severely damaged, you'll get out of the vehicle to fight. You can use the sliders to control your movement and aim and the right side to fire.
Online chat – In this game, players would likely love to chat with each other to communicate strategies. You can communicate with them using microphone or chat. This makes gameplay even more interesting.
Fun battlefields – The game offers 12 square-shaped city maps to cater to all your adventures. Get used to them to gain an advantage in battles. They're all beautifully-designed and offers the best environment for an epic match. Play with all the battlefields in the training mode to get used to the feel when you participate in a real battle.
Tips for Playing Blocky Cars Online
Blocky Cars Online may seem like an intense and complex game for newbies. That's because it is! But don't worry, here are some tips to help you:
Build according to your intention – In this game, you are free to customize your car to however you want. However, you can't load your car with big guns and accessories when you want to participate in the race. On the contrary, you don't want your car to be underpowered when participating in deathmatches. So, be intentional and mindful when customizing and modifying your car.
Blocky Cars Online APK – Unlimited ammo
Want to play the game but don't want to pay for items? Download the unlimited ammo now!