Dead Trigger 2 APK 1.10.0
Download Dead Trigger APK – latest version – Free for Android to experience the best zombie survival shooting game on mobile phones!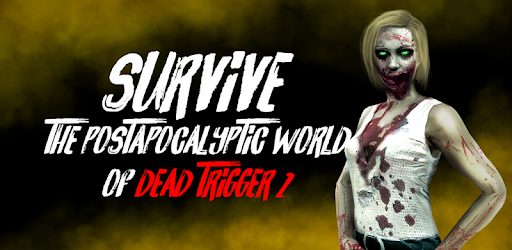 Zombies have been popularized by the media in the recent years. Their rise to stardom can be contributed with popular TV shows, movies and games of today. But when it comes to zombie survival games for smartphones, there isn't hardly any debate as to what's the best.
Dead Trigger 2 is the second installment in the series developed by Madfinger Games. The first game in the series was a success with over 10 million downloads in Google Play alone. Now, it has spawned a sequel and it's not to ignore either! Excited to be the best zombie killer out there?
Before the Apocalypse
The world wasn't always this way. In 2012, a global pandemic happened in a flash. It turned billions of people into zombies and threatening to spread it even more. Medical facilities and personnel had no chance at all of fighting this mysterious disease that turns people into the undead.
After a couple of years, the disease spread even more and there are now more powerful types of zombies around. A few survivors are only around that have different roles: Engineer, Smuggler, Gunsmith Scientist, Medic and you which is the protagonist of the game. Together, you and your team establish a safehouse and travel to 33 other countries to try to eradicate the zombies. With over 600 scenes to play, there are an unlimited number of adrenaline-pumping scenes for you to enjoy. Find the cure and bring back humanity to its former glory. Think you have what it takes?
Best Zombie Survival Game
The Dead Trigger 2 gameplay is a combination of lots of other genres cohesively combined into one seamless game. There are elements of role-play, survival, FPS, horror and zombie. And unlike other zombie games, you can move freely in here to kill the zombies. This gives you more flexibility and the ability to move away from hordes of incoming zombies while shooting them down.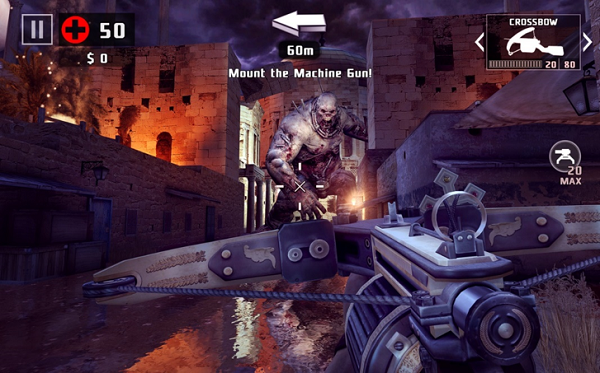 And like popular zombie games out there such as Left 4 Dead, Dead Trigger 2 also includes many different types of zombies you'll fight. These boss zombies are ultra-powerful ones that can't be beaten with just regular tactics. These zombies include Rampager, Kamikaze and Radioactive Scientist.
Beat these zombies with a combination of powerful weapons and grenades. Try to work together to beat these powerful freaks.
Features of Dead Trigger 2
Zombie games have come far from the simple ones we see back in the day. In this day and age, the zombies are far more realistic and the gameplay is as smooth as silk giving the impression of survival perfectly. But what exactly separates this work of art from other zombie survival games out there? Let's find out!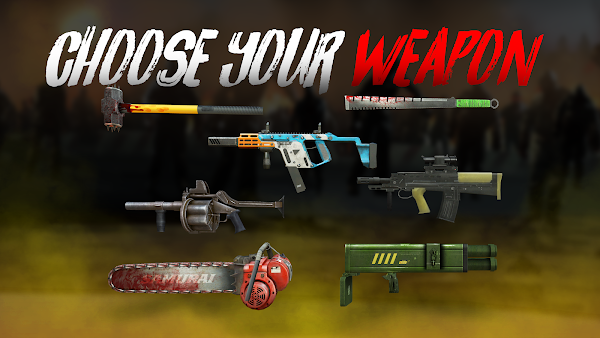 Travel to 33 Countries – In Dead Trigger 2, the mission is to eradicate the zombies in every country. In this game, you'll travel to 33 countries to give you a fresh new combat experience every time. In the 10 regions that you'll be travelling, you'll encounter different types of zombies and a whole lot of fun!
A huge weapon arsenal – The weapons are an important element in this zombie survival game. They are the primary tools to annihilate the zombies. Select your weapon of choice from 37 different kinds. All have different advantages and disadvantages. Use them wisely throughout the game!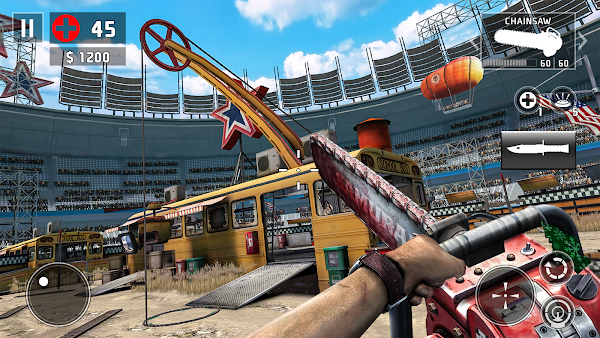 Tournaments – Dead Trigger 2 also has a tournament every week. Join and fight players from around the world in an Arena with custom gladiator rules every week. Think you have what it takes to take on the best?
Intuitive controls – FPS games are normally hard to play in smartphones. But in recent years, game developers are always on the lookout for ways to improve the FPS gameplay. Dead Trigger 2 isn't an exception as the game's touch controls are smooth and reactive. If you want you can also use a virtual joystick for console players.
Global Story – If you want to participate with other survivors in a global story mode, you can do so! In the Global Resistance, the story is influenced by every single player in there. There are multiple missions and side quests to partake in.
Great Graphics – One of the defining features of Dead Trigger 2 is the stunning graphics. Other zombie survival shooter games pale in comparison to what Dead Trigger 2 has. The graphics are what sets this apart from others and the game space requirements clearly reflects that.
Tips for Playing Dead Trigger 2
Killing zombies may seem like an easy task, but it's not. This game involves a lot of powerful zombies that are sure to kill you if you aren't prepared. So, in the spirit of giving, we give you these helpful tips:
Aim for headshots – It's not always easy to aim for head shots especially with running zombies. But it's always a great idea to do as they give you more gold coins for those. Plus, the zombies are likely to be dead instantly once you shoot them in the head.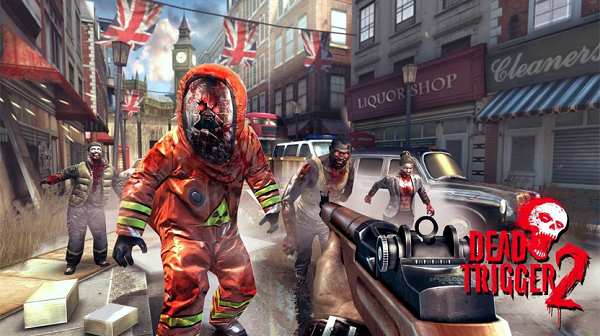 Bring painkillers – Harder levels bring a whole lot of difficulty especially for novice players. That's why bringing along lots of painkillers are advised as they restore a portion of your health. You can even take them even before your health comes down so you can raise your HP.
Watch out for the Glowing Red Skull – Sometimes you'll notice a glowing red skull icon pop up. When you do, just get away from the location immediately. That's because that is an indication that a zombie is preparing to attack you. You'll need to gather your resources and composure first and the best way to do that is by walking away from hordes of zombies for a while.
Gas barrels are your friends – When you're fighting mini bosses, they can be extremely annoying to deal with. So, when you find red gas barrels, try to shoot it if the boss zombie moves near it to damage them. It will work as a make-shift grenade that's a little bit more powerful.
Dead Trigger 2 APK 2023
Do you want to annihilate zombies without having to worry with ammos and weapons? Download the unlimited ammo now and start dominating the battlefield!