Top Drives APK 21.00.00.18602
Download Top Drives APK Free - latest version to test your knowledge about cars and collect your dream rides without actually spending a dime!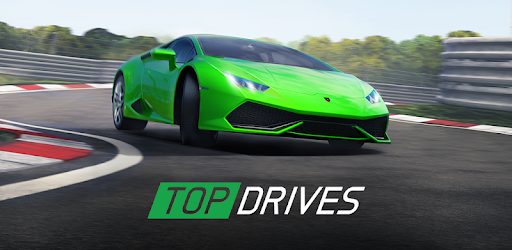 | | |
| --- | --- |
| Name | Top Drives |
| Updated | |
| Compatible with | Android 6.0+ |
| Last version | 21.00.00.18602 |
| Size | 901.87 Mb |
| Category | Racing |
| Developer | Hutch Games |
| Price | Free |
| Google Play Link | com.hutchgames.cccg |
Looking for an addictive yet realistic car game? Be a Motorsports Manager and compare car stats to decide which car is best for when. Even better, feel the thrill of discovering who actually gets to the finish line first. It's an all-in-one game for car enthusiasts!
Feel like this is just another ordinary racing game? Think again. Top Drives is not just about racing. You need to take in the role of a Motorsport Manager and strategize your way to victory. Decide which cards to race and when to race, sell, or fuse. Plan your every move or you're in for the downslope!
Simple Gameplay
What makes this car racing game different is the simplicity of how you play the game itself. You see those kids tilting their screens and focusing on every turn? You don't do that here. That's actually a great thing because you wouldn't want to glue your eyes on the screen nor steer with your phone in public.
For those of you who are collectors, this takes you back in time too. Remember when you collected cards and put them in pocket sleeves? This gives you the exact same feeling! Opening a new pack gives you the same excitement and the stats on these cards are actually real too. Plus, the stats matter a lot in the game unlike before.
Strategy Goes A Long Way
As we've stressed, your strategy is an important part of the game. Plus, your knowledge about cars will help you a lot too. The stats you're dealing with are realistic so being familiar with which type of car and tires is best for ¼ mile drags is as important as looking at how high the indicated numbers are. That part can get tricky!
During the early part of the game, you wouldn't have a wide range of cars yet. There will be times when you'll have duplicates too which is completely normal. That's when strategy comes into play. See those 5 matches on the picture above? You need to thoughtfully assign which cars in your hand would you give you a higher chance of winning.
Take your picks seriously because once you've placed them, that's it. You can't rearrange it. Sometimes you need to make tough calls too, and that holds true especially if you're a real Motorsport Manager.
Never-Ending Content
It's almost certain that Top Drives will keep you entertained for so long as you play it. As you win and from time to time, you get to open packs with new cars that will allow you to upgrade your current collection or fuse it with another. This usually gets players in a frenzy to get more packs!
Plus, just after feeling victorious from winning the previous challenge or match, you're faced with another level. A new level that definitely harder and may require you to rethink your strategies. Take note, it may take you a few days to figure out which of your cars would beat your opponent. Road and weather conditions play a part in determining whether you'd actually win the round.
Different Game Modes
We were serious when we said this game wouldn't bore you. In Singleplayer Mode, there are a lot of levels and continents for you to conquer. Aside from that, you have Events Mode where you have different themes and new Special Events are held every day too! Not to mention, you have the Challenge Mode to where you'll be faced with back-to-back difficult levels. On a brighter side, when you beat the boss, you get their cars!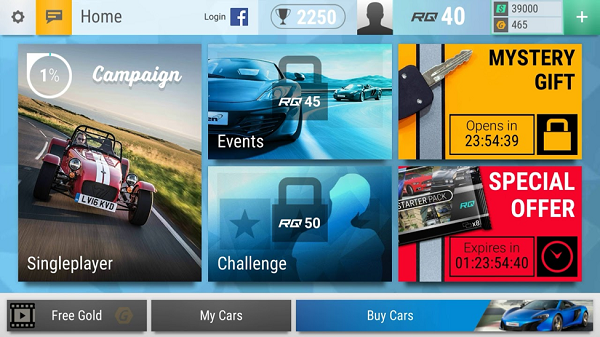 Here's the thing: we all get tired of playing against computers all the time, right? Plus, after a while, we notice a pattern and get stuck on a single strategy which ruins the thrill and excitement. Don't let this happen to you on such a wonderful game! Top Drives has Multiplayer Mode where you can compete with your friends. This is also the time to boost your collection and how well you know cars.
Tips for Playing Top Drives
Build Your Garage - A good rule of thumb is to equip yourself with different types of cars and wheels. Then conceptualize a good mix in your hand. You may want to have a car that does well on off-roads, circuit.
Repeat Each Level - Here's a secret: Remember the cards you clicked on every after each match? That's a total of 15 cards. Get more money, cars, and experience by redoing the level and clicking on the cards you left behind.
Be Attentive of the Conditions and Stats - Before assigning your cars, make sure you understand the road and weather conditions. Then match it with the appropriate tires and type of car.
Go Through Each Stats - Aside from the easily visible stats you see in front of the cards, try flipping the cards as well. This gives you a better understanding of your car's capacity. it's best practice to compare stats with your opponent during matches. This gives you better leverage at winning!
Upgrade & Fuse - Now you understand the type of cars you have, their stats, and their tire types. The next thing you should do is to actually improve your cars! Don't settle on its stock parts and expect to win every time.
The first thing to do is to upgrade each part. This requires in-game cash though but most of the time, the difference between your car and your opponent's is a better engine!
After maxing out the upgrade, it's time to fuse! Fusing cars boost their potential. This unlocks a new set of upgrades too!
Download the Top Drives
Repeating levels just to get as many resources can be exhausting and boring. If you're not into that, the more you shouldn't force yourself to watch those ads! Don't let gold spoil your experience, download the unlimited money now!