Assoluto Racing APK 2.13.3
Download Assoluto Racing APK - latest version - for Android and experience flawless driving experiences straight from your phone.
Assoluto Racing, from Infinity Vector, is a highly-rated driving game for Android which places realistic and powerful vehicles in your control. Take to the track, street or speedway to test and have fun with some of the coolest cars in the driving world. Choose your dream motor and spend time tweaking and tuning to your heart's content. It's only through close inspection of the engine, learning the ins and outs of your drifting ability, and fine-tuning your driving talents, that you'll be able to become a true Assoluto racer.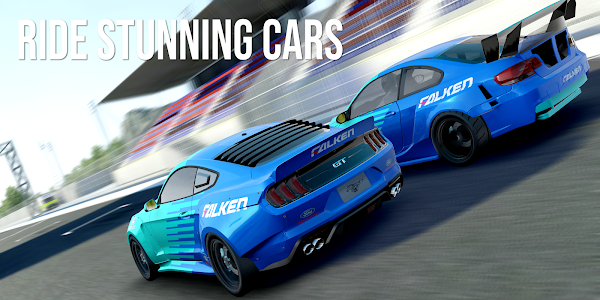 Assoluto Racing, known for its Real Grip Racing, offers both single player offline fun and multiplayer action where you can drift and race against other real life opponents. The graphics are crystal clear and awesomely next-gen for Android, offering you the best of the racing world right there on your mobile phone. Infinity Vector, the team behind Assoluto racing, are renowned for taking on huge challenges in their game development, including recently adding in the entire Nurburgring track, a mobile-first.
Best Features of this World-Class Racing Game
As well as bringing huge tracks to the mobile format, Assoluto Racing also takes car realism to the next level for an Android game. You can tell the devs are super car fans, as many details have been painstakingly researched and included. Everything from the feel of the cars handling to the sound the car engines make has been recreated as closely to real life as possible. This is less a game and more an experiment in the restrictions of Android gaming, and Infinity Vector definitely pushes the boat out here.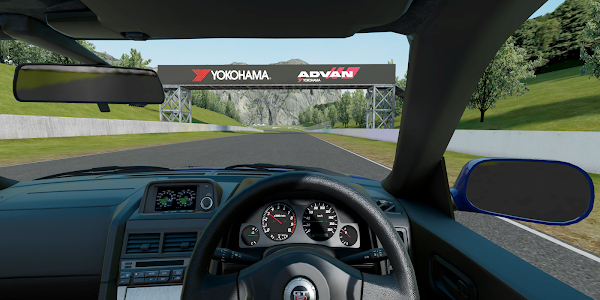 Online and Single Player Gameplay
Though the game takes heavy focus on graphics and realism quality, there is still gaming fun to be had with Assoluto. You can take part in single player races against AI in a variety of different difficulty categories, or take to the online sphere to compete against other real racers. The game has been out for a few years but still receives regular updates and has a solid online player base so there are no shortage of games to join online. Races are a staple of the game, but there are also challenges and drift races to enjoy with your friends.
Licensed Cars and Tracks
Love the gritty feeling of really getting behind one of your favorite cars? Infinity Vector have gone to great lengths to officially license a number of different tracks, cars and cosmetic companies to bring vibrancy and realism to the game. Take a rapid spin around the Nurburgring, and check out some of the finest custom rides from the JDM scene. Assoluto is about bringing as much realism and car fanaticism to mobile as possible, and this game takes those final steps towards a true next-gen racing experience for mobile.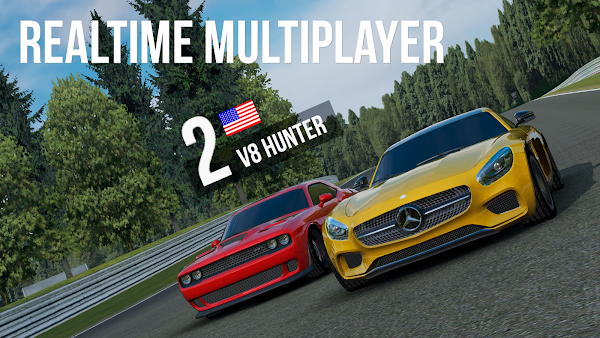 Great Physics Engine
No racing game is complete without compelling physics gameplay. AR is all about creating a realistic experience, and so the physics engine has to be spot on. Thankfully, the team at Infinity Vector have fully realised this and designed a physics system in miniature that works brilliantly on mobile. Car crashes have weight, the tires really grind on the tarmac, and the engines grunt and rumble as you push cars to their limit. If you have a decent set of headphones, the sound design really completes the whole package.
A Sense of Progression
A lot of these mobile driving games are cheap, tacky, and shaped around consistent micro-transactions and purchases. Assoluto Racing is not about that. Rather than force you into buying lots of cars and engine additions, you can earn these by playing the game - although you do have to play rather a lot. As you progress you can unlock awesome new additions for your car, following tune-up guides to maximise your engine or going your own way to create a truly custom ride. Whether you're a petrol head with knowledge of the ropes or brand new to the field, Assoluto shows you how it's done before you get started.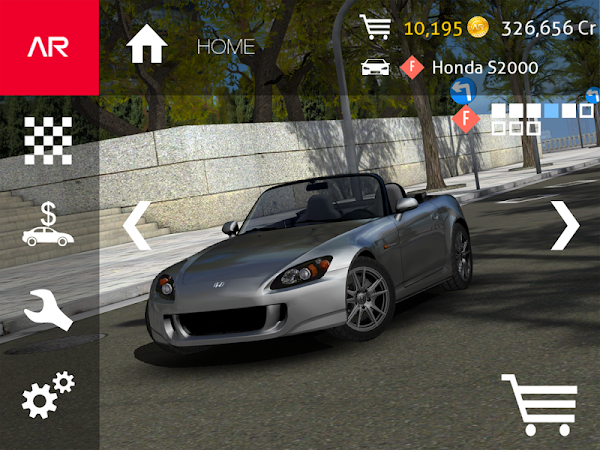 Collect Cars, Show Off Your Fleet
Like any great car game, there's no limit to your garage space. Not like real life (where you have to squeeze past the bicycles, washing machine and fridge) you can ram your personal driving hub with McClarens, Ferraris and Jaguars. There's no limit, and complete variety when it comes to officially licensed motors from the world's finest manufacturers. You're bound to find a ride that blows your mind, and looks fantastic rendered on your Android phone with clever next-gen graphics and always updated cars!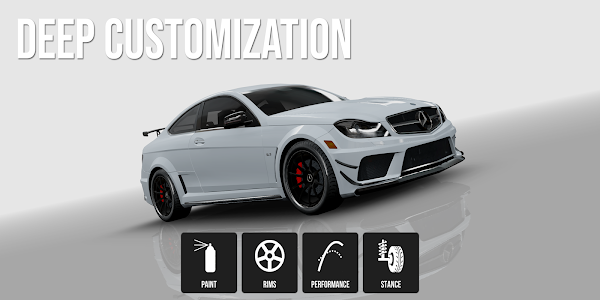 Compete and Climb the Leaderboards
Assoluto Racing is about building an impressive fleet of cars you've tuned up yourself, but it's also about where you take those cars. Take time mastering the art of car mechanics and then take to the track to beat your friends and impress the world by conquering the global leaderboards.You'll need to practice a lot before you can beat some of the professional drivers on this game, and that's no easy task when they've already kitted out their cars with some of the best tune-ups in the business.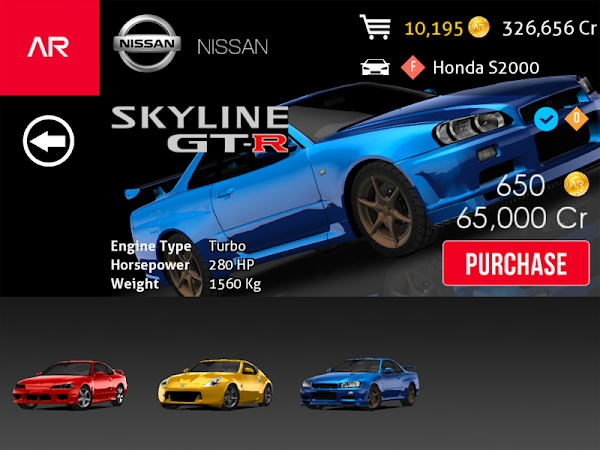 Some of the Upgrades You Can Make Include…
Adjust your gear ratios, tune up your engine by reducing overall weight, boost your torque and horsepower...there are so many different changes you can make to improve the performance of your car. Get technical with the exhaust and transmission, get fancy with slick tires, and even jazz up your car with better rims and an impressive paint job. The freedom is truly yours to customise and improve a whole range of different vehicles - download Assoluto Racing today to try it out!
Assoluto Racing APK
Download the latest version of the Assoluto Racing apk to complete mission and boost your performance in the game without the grind.