Tuning Club Online APK 2.2860
Are you a total car geek hungry for the most wholesome car games? Download Tuning Club Online APK squid game and own a car that you can manage, and race with people!
There are a lot of self-proclaimed car enthusiasts out there today. They claim that they know a million things about cars but all they've done is just play a lot of racing games. But if you're not that guy and you're looking for the ultimate car game to play, try Tuning Club Online. Published by Two Headed Shark Shark, this game takes car racing to a different level!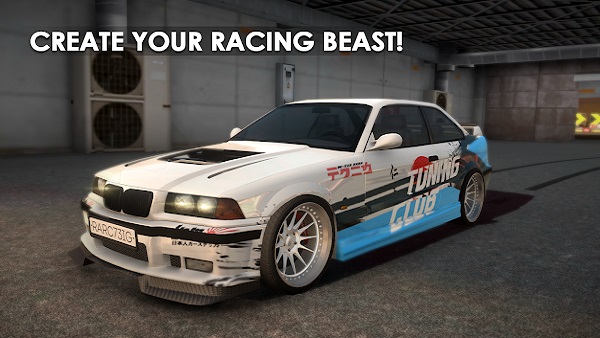 The most notable difference of this game from others is that this is mostly an online car racing game where you can race and interact with players online in real-time. Aside from that, you can conduct races, chat with them and drift. But there's also a lot of engine tuning that you can do yourself so you can build more suitable car for your racing needs!
Tune and Race
Racing is one of the most popular sports around the world. There are a lot of tournaments and leagues held yearly all over the world that a lot of car fans enjoy. But for people who don't own a car or can't race legally, there are always racing games to ease the longingness. Tuning Club Online is one of the most popular today with more than a million players enjoying it.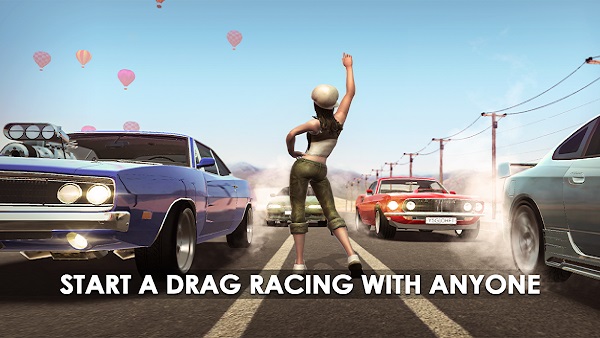 The most notable thing about Tuning Club Online that separates it from others is that it's an online driving game. This means that you'll see a lot of cars on the street that you can interact and race with. Aside from that, you'll enjoy building and fine-tuning your car. You can customize a lot of car parts such as tires, wheels, bumpers, body kits, spoilers, hoods, and even skins. There are also FBI lights, clown head, taxi signs and more crazy add-ons that you can put. Furthermore, you can tune your engine so it becomes faster and more powerful. You can build a new engine, combine parts, adjust different parts and more. There are a lot of cars for you to buy and sell as well!
Tuning Club Online Features
Do you love cars so much that you wish you can race with them? In the real world, this is prohibited unless you're on a tournament. But in Tuning Club Online, you can race all you want!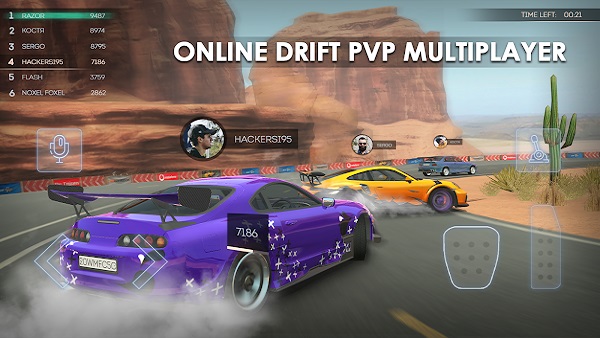 Online Driving Game – If you've been playing racing games for a while, you may have played popular titles such as the Need for Speed and the Asphalt series. But if you're looking for a racing game that involves more interactions with real players online, then you should try Tuning Club Online. Similar to GTA online, this game allows you to drive along the city and in different locations with your car. You'll also be able to see other players on the same city so you can interact and make friends with them. Here, everyone is connected in the same network so what you're seeing is done by real players. Have a chat with them and go on adventures together!
Customize your car's exterior – One of the many joys of owning a car is being able to customize it and show your creation to the world! In this game, you're free to buy and customize your car's outside look with a lot of things. There are put bumpers, body kits, spoilers, vinyls, tires, hoods and many more. You can select a customized skin, install a taxi sign, unique tailpipes and many more. Basically, there are a lot of choices for people like you who like to change your cars to the max.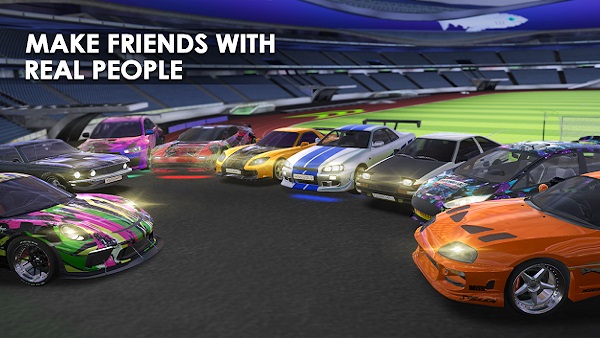 Fine Tune the engine – Of course, you also can let out the inner mechanic in you in Tuning Club Online. Here, you can build and customize your engine to your playing style. There are enough customizations to do and parts to buy so you can create a powerful car! You can put the piston, adjust the camshaft, crankshaft, flywheel and more. You can also experiment and combine different parts that are rare to create powerful ones. If you're looking to drift a lot, you can also try changing the tires to get you the best grip that you're looking for! In short, you can upgrade and tune your car to make it better every time. Of course, you just need the money to do it.
Race with real players – After tuning your car, it's time to hit the race tracks! In this game, you can ride or have a race with people around you. There are different game modes such as speed race, drift mode, crown mode and bomb mode!
Download Tuning Club Online APK
Are you looking for the perfect car game to play online? Enjoy Tuning Club Online today!