Fun Race 3D APK 201011
Download Fun Race 3D APK – latest version – on Android to complete fun and challenging race puzzles and try to get all of your people across the finish line.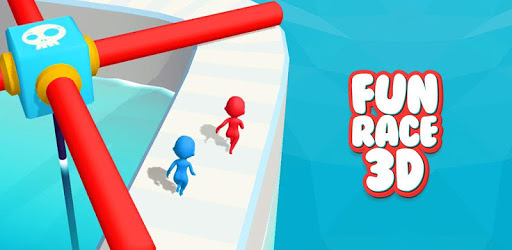 When it comes to racing, the most way to go about it is to place a bunch of moving obstacles in the way of the competitors and force them to run through them while trying not to get wiped out into the water. Then you could get 30 people and make them all run through the obstacles at once – that would indeed be fun, wouldn't it?
Well, that's essentially what Fun Race 3D is all about. The game was developed by Good Job Games, who have released several wildly popular Android and iOS games in the past. This one is possibly one of their most hilarious releases to date.
If you're looking for something fun, bold, and just totally crazy – and very addictive – then this is perfect for you.
Hilarious gameplay
The way to play Fun Race 3D apk is not simply to run the course of the race quicker than everyone else, rather, it's to finish first without getting hit by the obstacles. The best way to do this is to be patient and wait to watch how the obstacle works. For example, it might be a spinning wheel that revolves around and knocks people off the course, or it might be a giant cannon firing balls at people to knock them over.
Watch the obstacles and learn their timing, then run through them while your less patient opponents run blindly into the mix and get wiped out. If you play the game like this, then you'll win every time. It's very rare that your opponents will get the course right first time, as they're generally not patient enough.
Every couple of levels, you'll be greeted with a bonus level in which you'll have about 30 or 40 of your character and you'll have to try and get them all through the course to the finish line. Many of them will die, but for each one that you get to the finish line, you'll get 10 gold coins.
You can use your coins to unlock new characters and cosmetics to make them look cool. This is actually all that you can do with the coins, but it still makes the game more rewarding than if this feature weren't present.
You can earn even more coins by watching ads. For each ad that you watch, you'll earn 75 gold coins, which is quite a lot in the game. You'll potentially earn up to 300 gold coins if you play the bonus levels correctly, though, so this should be your priority. Also, nobody wants to have to watch ads!
You can pay a small amount to remove the ads and support the game's developers for their work. This is actually a good way to enjoy the game even more, as you will have to watch the occasional ad between levels anyway.
Different skins
You can use you coins to unlock a variety of different skins, including Marvel themed ones like Spiderman. You can also unlock new victory dances at the end of races, which are pretty fun to watch. They make you feel a real sense of accomplishment for coming first – or even just for surviving… your character dances regardless, so it's worth the investment.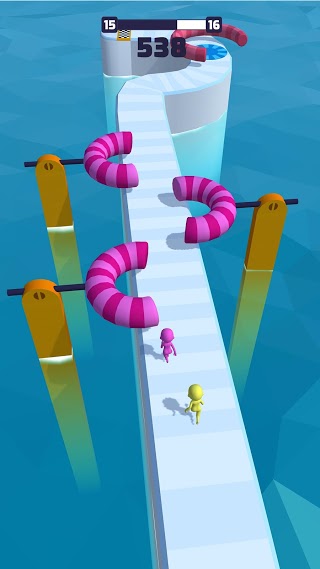 Aside from skins, themes, and dances, you can collect coins just to show how accomplished your playing skills are. You get coins for completing bonus levels with precision, and for winning races, so it's a good indicator of your skills in playing the game.
Fun Race 3D APK
If you just want to have some fun while having your character look cool, then you can download the Unlock all skins, No ads for Fun Race 3D apk. It allows you to have access to all the buyable content in the game.