Voyage 4 APK 2.62
Download Voyage 4 APK Latest Version free for Android. Ride through Russian roads using various models of cars from both the same country ad Germany.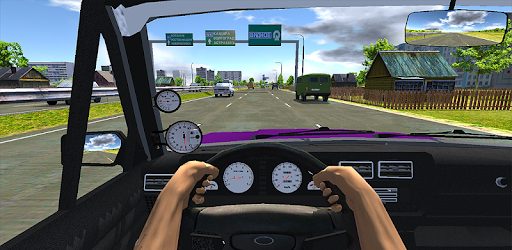 | | |
| --- | --- |
| Name | Voyage 4 |
| Updated | |
| Compatible with | Android 4.4+ |
| Last version | 2.62 |
| Size | 400.30 Mb |
| Category | Racing |
| Developer | existage |
| Price | Free |
| Google Play Link | com.existage.v4 |
The time to travel around Russian streets using both Russian and German cars is now. You have the opportunity to experience these roads firsthand, when you choose to download Voyage 4 for Android.
So, strap up, we hope you have a residency or visa ready. Actually, a license wouldn't hurt either.
Some Voyage 4 Features
At first glance, you'd think Voyage is the same as any other driving title for mobile devices. Well, don't get your knickers in a twist, because there are a couple of features that differentiate it from competitors.
You can either continue reading ahead to understand what these aspects are. Or, you can just go ahead and download the app to your mobile device now and try them all out for yourself. Regardless, they are all worthwhile reasons to install and play this driving experience.
Take one of 2 different Russian models and 4 German cars to the roads of Russia.
Check out all of the real-world tacks and signs all across the road. You'll feel more and more immersed, as you continue to play.
Also, the realistic physics will bring in another layer of immersion and depth to the gameplay. Your steering hasn't had this much level of detail and care taken to it in a driving game in a while.
The sounds are also very realistic.
Additionally, there is a dynamic day and night cycle, time-frame, and weather patterns. You'll be able to drive through various climates and times of the day. Most mobile driving games wouldn't give you these types of options. Either one or the other at a given time, but never both.
There are still a plethora of different benefits and characteristics to enjoy. However, it would be better to play through them yourself, instead of having everything spoiled at once.
Graphics
The graphics of Voyage 4 may have a little to be desired. For the concept of the game, you would expect more detailed or realistic visuals. But, that just isn't the case with this game. The low quality polygons and blocky style have everything looking like an old PS1 (PS One) title. As a matter of fact, if you showed anyone a screenshot, they might've thought the same.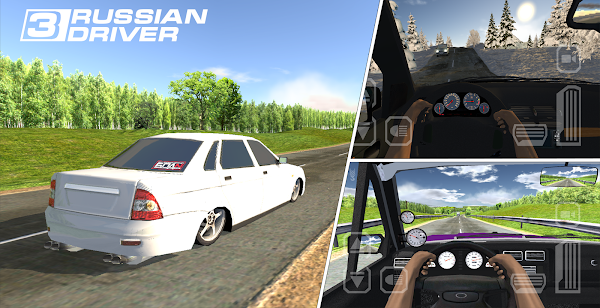 Nonetheless, you can still enjoy every other aspect of the game by looking passed this detail. Come to think of it, what other game allows you to ride through the streets of Russia like this? Very few, if any. With that being said, the graphics get a pass, but could've been a lot better.
Voyage 4 APK Free Download
But that's not everything. You can also revel in the Voyage 4 APK download for Android, which grants a few more benefits for the road. You didn't hear wrong – you'll have added features to take with you on your little road trip. You can check them out here: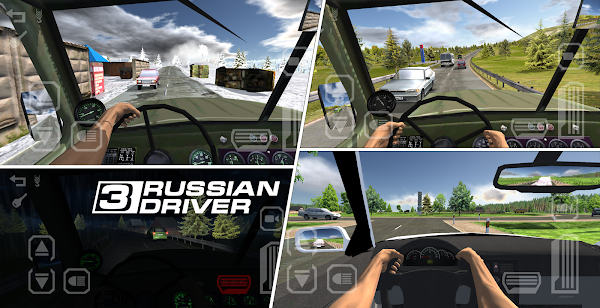 Whether you choose to play this way or with the original version, you'll still enjoy your drive through Russian streets. So, if you're interested in the experience, go ahead and download Voyage APK for Android now. You'd be surprised how fun a simple driving game could actually be.