#DRIVE APK 3.1.249
Download #Drive APK - latest version - free and experience the thrills of an endless driving game on Android, developed to recreate the imagery of the 70s.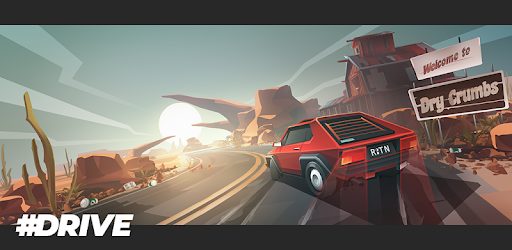 #Drive, from the team at Pixel Perfect Dude, is a one-of-a-kind driving game that fancifully recreates the imagery of 1970s action racing films. With excellent graphics and sound track, the game is atmospheric and runs well on your Android device. As well as the game's look, the gameplay is also very well thought out and addictive. It's easy to tell, with all the positive feedback on the Play Store, that this is one of the most popular and fair driving games on the market.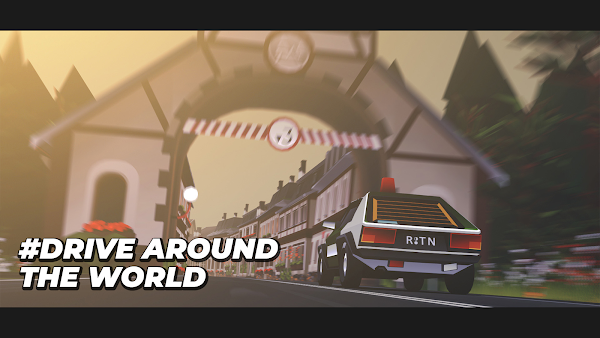 Endless games have been popular on Android for years, as they provide potentially limitless gameplay. In #Drive you keep driving along the longest road in a variety of stylised cars from the 70s, all with their own unique qualities. There are a wide variety of different landscapes, roads and vehicles to choose from. The game is actually deceptively simple - you pick a car, pick and place on the landscape, and just drive. As the game's main tagline reads, the further you go, the better. That's all there is to it.
Gameplay of #Drive
Like all good endless games, the aim of the game is to collect currency as you roll along the unlimited track. This currency is used to purchase in-game items and upgrade your car, but it's not completely straightforward. If you've ever played a game like Temple Run, you'll know endless running (or in this case, driving) games are full of all sorts of challenges. Bridges, jumps and obstacles will try to derail your run wherever they can, and it can be a fairly difficult learning curve to get your head around the driving mechanics. Once you master the cars, you'll find the driving super fun.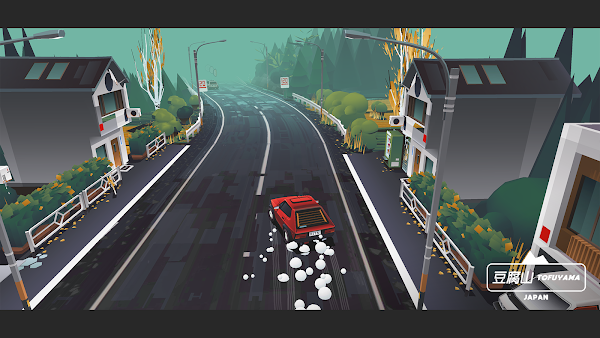 Best Features of #Drive
When you download #Drive, you're in for a treat. It's a super simple game at heart, but well-polished and with lots of interesting features. One thing you'll find repeated again and again in the game reviews is the fair in-game microtransactions, which are often a sticking point for many mobile game fans. In this game, you can pay to unlock different cars and levels, although they're pretty good value for what you get. Thanks to the game's interesting graphics and unique art style, it also looks pretty good when you play on a larger screen, such as an Android tablet.
Plenty of Cars, Plenty of Style
With over 40 different cars to drive, there's no no end to the different vehicles to check out. From monster trucks to J-style drifting cars, each one performs differently on the different terrains. From snow to dirt and gravel, the right car for the job is often the deciding factor on whether you're going to have a record run or end up in a ditch. Navigating the obstacles, collecting fuel and money, and making it out the other side, all come down to whether you've got the driving grit to make it.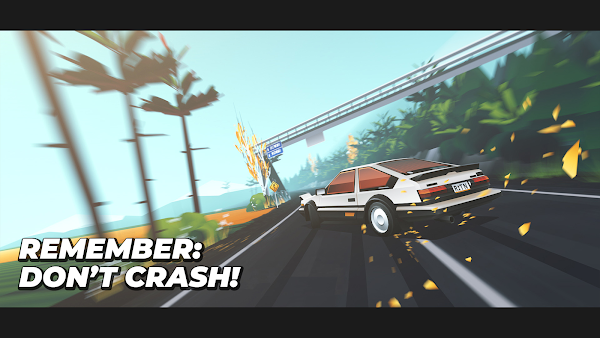 Clean Graphics
The team at Pixel Perfect Dude have gone all out with this game's graphics, creating an atmospheric world of road-side diners, speeding traffic, and winding and twisting roads. Each car is extremely detailed, from the offroad steamrollers with huge grills on the front to the slightly unwieldy camper van which takes the corners with a little too much swing out the back. You might notice some cars you recognise, and some you don't, but each has been perfectly designed to look as pretty as possible.
Can You Keep Driving?
Driving forever? Seems like any easy task if you've got enough fuel and coffee. However, things really aren't that simple in #Drive. Although the first levels start out at a nice and easy pace, as you progress through the four different levels in the game (Dry Crumbs, Snowplough, Holzberg and Tofuyama) you'll start to notice the difficulty level starts to get much tougher. Sure, some of the upgrades can help you out as you drive, but really it comes down to your talent behind the wheel. Collect the currency, collect power-ups, but most importantly, don't hit anything!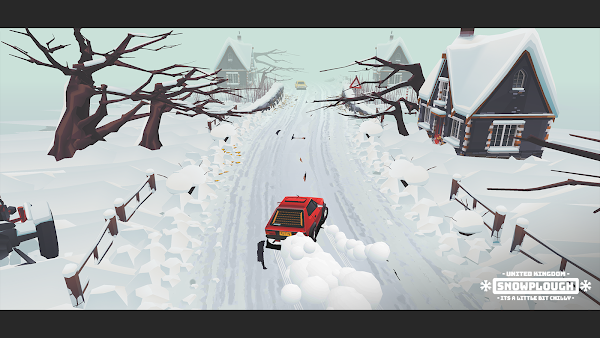 Unique Locations to Take to the Road
There are four different locations in #Drive. First up, and the first one you'll see in the game, is the aptly named Dry Crumbs. This area is an endless desert, with rundown houses, tumbleweed, and gas stations stuck out in the middle of nowhere. Despite the empty landscape there's quite a lot of traffic to contend with. Next up, Snowplough. As the name suggests, this snowy landscape is covered in the white stuff, and this makes driving a little more slippery than usual. Both Holzberg and Tofuyama are themed areas, with European and Asian influences respectively.
Regular Updates from the Pixel Perfect Dude Team
Since the game's release the game has received regular updates, with plenty of new content to enjoy. Now the game is over one year old, the team is still promising more updates to come. Once you hit the game's final level, at this point, you'll find the game is still challenging enough to keep you playing as you grind towards more of the cars you want to unlock. The Buy All Cars pack is a microtransaction in game which allows you to drive all the different vehicles right away.
Tips and Tricks
Drifting is fun, sure, but dodging cars gets tricky, especially on Tofuyama. You need to learn how to appropriately control the car around the track, navigating through traffic and obstacles with ease. Make sure you keep stocked up on fuel or your run is coming to an end. Collect the donuts for extra points, and for goodness sake, dodge the traffic!
#Drive APK - Free Upgrade
Download the latest version of the modded apk for #Drive to unlock all car for free in the game and play wherever you are.