Stickman Destruction 5 APK 1.14
Download Stickman Destruction 5 APK and have fun performing stunts and annihilating enemies. It has 3D obstacles and realistic graphics.
In-Depth Analysis of Stickman Destruction 5
Stickman Destruction 5 APK is a sequel of exciting games published by Stickman Games. It is an improved version of the survival game that comes complete with more challenges and enhanced HD graphics.
The game challenges you to destroy obstacles and annihilate your enemies. It rewards you points whenever you complete levels. As such, you will always be able to level up your heroes and vehicles.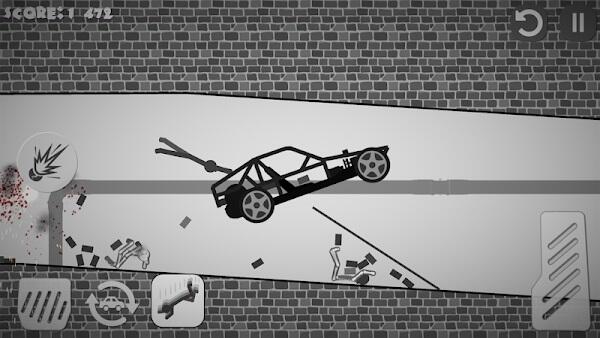 Additionally, Stickman Games designed the app to be compatible with all devices that use Android 5.0 and above operating system. If you want an exhilarating destruction experience, download Stickman Destruction free app for android.
Why Stickman Destruction 5 is Unique
If you've played the preceding versions of Stickman destruction games, you should expect a significant experience shift when you download the Stickman Destruction 5 new version. The game has added new missions, challenges, and obstacles.
Additionally, it has incorporated unique graphics that provide a HD experience for gamers. You can also upgrade your weapons to inflict maximum damage.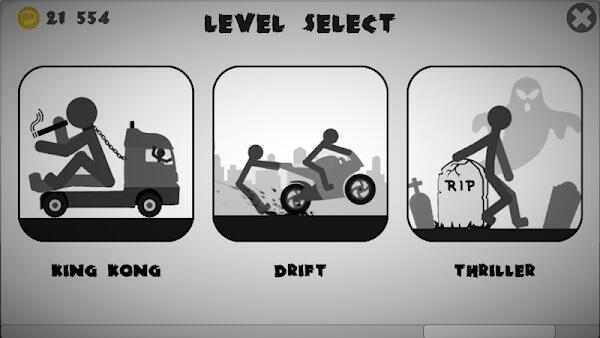 Even better, the new version has new heroes! You can now choose your ideal hero to destroy all obstacles on your way. Additionally, you can play as a casual gamer who wants to have fun blowing up every obstacle, an adventurer who wants to reach the end of the game, or an adrenaline junkie seeking out the biggest challenges.
Overall, the Stickman Destruction 5 game is a worthy sequel. If you're looking to have an orgasmic time playing games, download this app now for free on your Android device!
How to Play Stickman Destruction 5
This game is a thriller! You will choose vehicles to use in your missions and embark on a path to success. Participate in real destruction as you destroy every obstacle in your way.
As a rule of thumb, you will have to maneuver your vehicles and dodge obstacles along the road while trying to annihilate enemies that attempt to block your way. You will use your vehicle to fly off ramps and jump over vast canyons.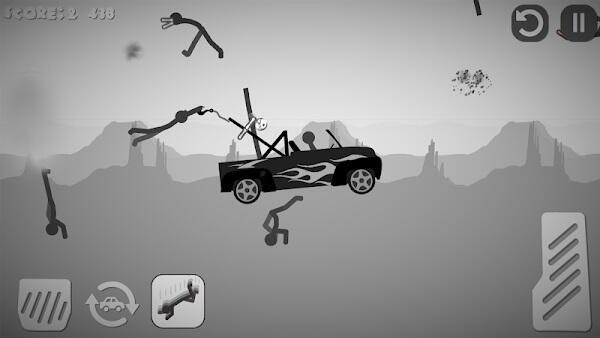 Additionally, you will have to roll several bombs along the way to access new areas. You will even fly through portals that help you reach remote locations without being bothered by enemies.
Even better, you will have to hit walls. The more you hit, the higher you score! This increases your chances of becoming a successful gamer.
This blood-curdling game will make you feel the thrill of a real action adventure. It will bring out your adventurous side as you face every challenge head-on. Always ensure that you complete each level as fast as you can to score more points.
The game is free to play, but you have the option of purchasing in-app products that boost your gaming power. You can even unlock new levels by enjoying them for several hours.
Do Not Stop! Keep Going
In this game, you should keep going even if your vehicle is destroyed. You will respawn with the same vehicle and continue playing in no time.
Hence, you can play without worrying about limitations or having to stop for some reason. All you need is top-notch concentration when trying to avoid obstacles and crashing your enemies.
Whenever you stop, you reduce the chances of completing a level and earning great rewards! As such, your policy should always be to continue or perish!
Upgrade Your Vehicles and Heroes
Your vehicle and heroes play a vital role in this stickman destruction game. They determine how you perform when trying to finish each level. If you want to make it big, upgrade your vehicles and buy new ones often.
You will be able to access more areas, destroy all obstacles along the way, and succeed with ease. You can also buy a new hero to support you on your mission.
Perform Stunts in Ragdoll Style
The Ragdoll style makes this Stickman Destruction 5 game unique. The feature allows you to roll along ramps, fly off cliffs, and then hit walls or objects to cross over huge gaps between obstacles.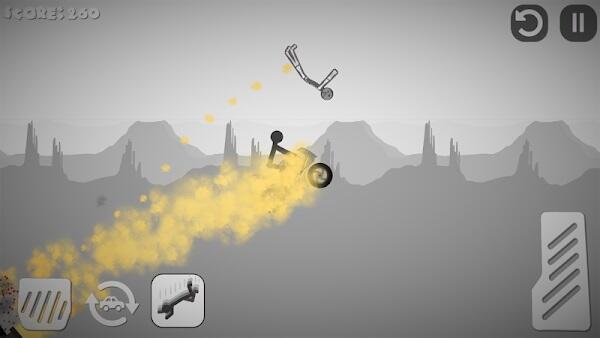 You will have to spin, jump, dodge, drive extremely fast, and recover quickly if you are knocked down. These stunts make the game a real thrill to play!
New Locations and Assorted Skins
Different levels have unique settings and styles to make your adventures even more exciting. You will be able to experience the thrill of driving through a forest, amid ice-capped mountains, or in snowy locations when you play this stickman destruction game.
Download Game Stickman Destruction 5 Annihilation APK
If you're looking for a more exhilarating gaming experience, you should download Game Stickman Destruction 5 APK. This modded version comes with exceptional features, including:
Stickman Destruction 5 APK. This feature enables you to access sophisticated vehicles and characters without spending money.
No Ads. The Stickman Destruction 5 APK download deletes all ads from the game.
More Vehicles and Heroes Unlocked. The modded version allows you to access all the premium vehicles and characters in the game.
Conclusion
This stickman destruction game will keep you interested for hours. It is a fast-paced action game that you will just love. Simply download Stickman Destruction 5 APK and continue playing to unlock new vehicles, heroes, and locations for a thrilling experience.