Dragon City APK 23.10.2
Download and play Dragon City APK 2023 - now and collect as many dragons as you can to battle with real opponents worldwide!
Collecting type games aren't exactly new. We've seen them before a lot such as Pokemon, Digimon and plenty of others. But there are still a lot of interesting games involving these ones. Dragon City is one such game that allows you to create your very own city full of dragons. The goal here is simple, collect, breed and fight.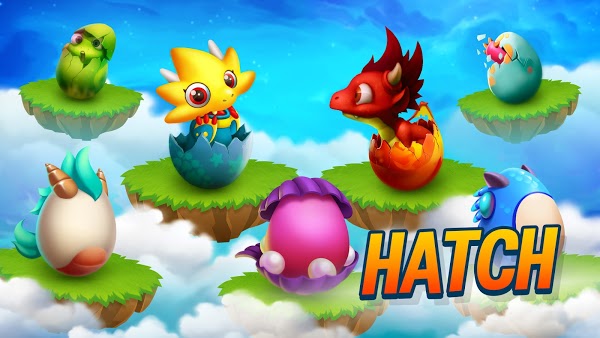 The game was published in 2012 and it has since grown to 100 million plus installs. Now, it's still one of the most popular games in Google Play Store and for a lot of reasons. Mainly is because it's an original game that has a lot of interesting features for everyone. It can be played by just about anyone and you can play against other people as well. Overall, it's a great game that is filled with interesting dragons.
A Dragon-Filled World
Even though dragons are just mythical beasts, they've inspired a lot of movies, shows, books, and even games. They're big, dangerous and breathes fire yet we love to see them in everything nowadays. A lot of people find them cool to the point where there are games such as Dragon City made.
Dragon City is a popular game that has been around 8 years now. It's been downloaded countless times yet it's still going strong today. Even if you're just a first-time player or someone who's spent hundreds of hours playing this game, you'd never get tired of it. That's why in this post, we're giving you everything there is to know about Dragon City! Stick till the end for some awesome Q & A.
7 Reasons to Play Dragon City
Do you love dragons? Do you hate them? Are you afraid of them? Or perhaps find them cute? Whatever your opinion is, you can play with them in Dragon City! Here are 7 reasons to download the game.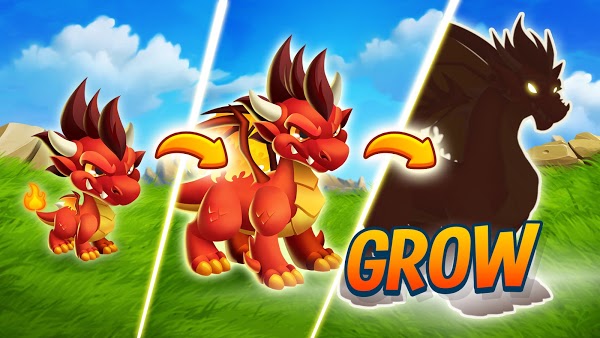 More than 1,000 dragons to collect – Since the dragons are the main feature in Dragon City, there are over 1,000 awesome dragons you can collect! However, getting them all would take a lot of time and effort not to mention money. But, it's just a nice feeling to have a lot of dragons under your city that you can take care of. Each of them is unique and has different characteristics. They are also classified according to classes. There are 10 categories of dragons with 10 being the highest. As you go up the category, the number of hit points it can do will increase up to 9,000. Of course, the higher category the dragon is, the harder it is to obtain it.
You can decorate your dragons – Like many online mobile games, there are also the existence of skins here. There are a ton of skins that you can collect and buy for your dragons. Each of them has unique animation and can increase the look of your dragon. Although it doesn't give them additional attack points, it's a great way to show off to your opponents. You can also decorate your city here and create a dragon paradise! Everything is yours in the city but you need to spend money to buy nice things. Try to create a suitable paradise for your dragons!
Fight against real players in PvPs – You can also adventure through the Dragon Quests and fight against real opponents in PvPs. Since this is a simulation game, you'll be taking turns attacking each other. But you can equip a lot of dragons depending on the slot. Then, you can select a skill to use for each turn. The goal is to eliminate all the dragons of the enemy first before they can annihilate yours. Of course, the stronger your dragons are, the faster you can rise up in level. But take note that you'll be matched up with players with similar levels for an even playing field. It's also good to note that certain attacks may not work for certain dragons due to their elements. It's up to you then to create a sound strategy to secure your victory.
Skills and evolutions – As mentioned earlier, there are different skills you can unlock for your dragons. They each have their own advantages and disadvantages as well. But the important thing is that you can collect Orbs to power up your dragons. Aside from that, as you win more fights, you can level up your dragons as well. Then, they will become stronger as their stats will rise up. Try to grow all your dragons to become strong so you can win every time!
Dragon alliances – You can also join dragon alliances here that share the same interests as you. You can chat with the members, trade orbs with them, do events, and open alliance chests as well. There's just something great about joining an alliance that you can feel comfortable with. This will allow you to tremendously grow and become a much stronger trainer. Join one now and enjoy conversing with fellow dragon lovers!
Goals to complete – There are also goals in the game that will guide you as to what to do in the start of the game. Depending on the goal, you'll be rewarded every time you complete one. There are a ton of goals to complete every day and they vary as well. There are instances where the game will ask you to clear a big tree, fight using your dragons, speed up big tree clearing and so on. As you play more, you'll notice that the goals will become much harder to complete. This is natural as you also become stronger.
Great graphics and controls – Even though this game is in 3D, it's got everything that you can ever ask for a dragon game. The dragons look great, the city is as expressive and you have full control over everything thanks to the simple UI design. You also don't need to memorize combos when fighting against other dragons. You just tap in the screen to pick a skill, decorate your city and so on.
Tips for Playing Dragon City
Dragon City is a fantastic game about dragons. But if this is your first time playing this game, you might be confused about a lot of things. You don't have to worry as we're here with some helpful beginner tips!
Invest in your farms – If you didn't know the crops are what's used to hatch dragons. These are used to sustain your dragons. At the start of the game, it should be your goal to have as many farms as possible to breed as many dragons as possible. Doing so will also get you more gold. Thus, investing in farms as early as possible is a good return of investment in the future.
Analyze different types of habitats – The habitats are the homes for your dragons. There are different ones in the game so you should analyze each of them carefully. Take note that certain dragons require specific habitats. You should try to build a variety of them to house more dragons in the future. But take note that they cost different gold and XP to build.
Try breeding different dragons – You can also crossbreed dragons in Dragon City. Of course, this isn't always a sure thing to do as there will always be different results. But you can always experiment and see what it gets you. You never know when a legendary dragon might appear!
Become a master in fighting – The key to winning in fights in Dragon City isn't just the strength of your dragons. If you just bring purely offensive dragons to a fight, you will have a hard time against a more powerful dragon. But if you balance it out, you can potentially be prepared for any scenarios.
Collect gems for free – You don't also have to spend real money to get gems in this game. You can get them from the daily bonus, each time you level up, and on weekly events. You can also get gems when you invite friends to play the game and on promotions as well. Therefore, be as active as possible and you can get a ton of gems for free!
Download Dragon City APK
Dragon City is a spectacular adventure and simulation game that makes use of dragons. Collect a lot of strong dragons and fight powerful enemies to grow your city!
What is the best dragon in Dragon City?
+
The High Star Dragon is the best since it earns 2066 gold/hour. But there are also other strong dragons you can get.
Yes, the game is free to download and play. But there are in-game purchases such as gems that would cost real money to buy.
Can you play Dragon City on a computer?
+
It doesn't have a PC version but you can play it using emulators. Although it did used to have a Facebook game version, but apparently it was shut down.
What is the rarest dragon?
+
The Celestial Dragon is the rarest of all in Dragon City. Not only are the rare but also extremely difficult to form a bond with.
Can you scan dragons in Dragon City?
+
No. There's no such feature in Dragon City.