Ojol The Game APK 2.3.6
Download Ojol the Game APK – Latest version – Free for Android and get to experience what its like to join a cab-hailing platform with a motorcycle today!
We live in a world where traffic exists no matter where we are. This is especially true in cities that have millions of populations such as Tokyo, New York and Manila. For this reason, motortaxi-hailing platforms have been created to provide a more accessible means of transport. There are many of these platforms in Indonesia which sparked the game Ojol the Game.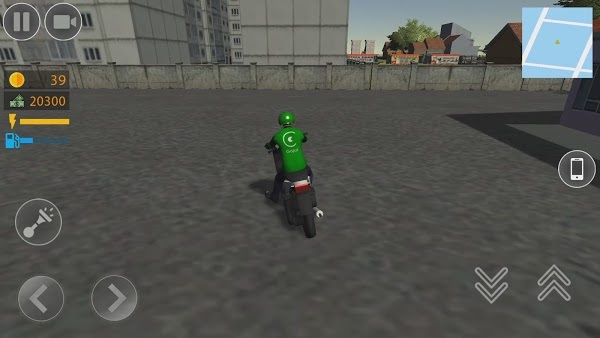 In this game, you'll experience what its like to drive for a living. Become an Ojol driver and take as many orders as you can. Drive around town carrying passengers on your motorcycle. Here, you'll have the opportunity to select different motorcycles and platforms to work with. Earn as much money as you can in this game!
Ferry Passengers Using Motorcycles
Motorcycles are a common site in Southeast Asian countries. They are one of the primary modes of transport since they are fast, small, and flexible. You can fit 2 people in it which allows you to go to one place to another quickly. Because of this, the motorcycle-hailing industry was born after Uber and the likes became successful.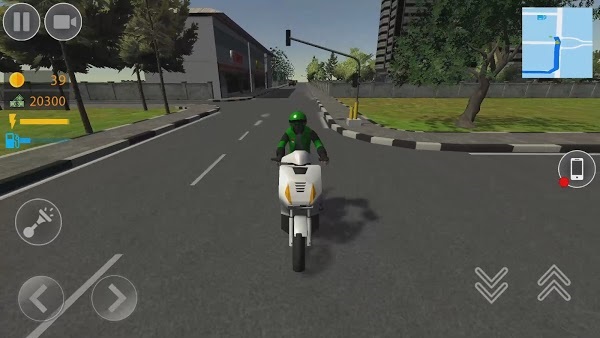 If you're curious as to what this job is all about, then you should download Ojol the Game. In this game, you're free to select your own avatar and the company you'd like to work for. You'll also need to select your own motorcycle and phone to use to take orders. This job isn't as difficult as you might think. You just need to check your phone from time to time to see if there are orders. Then, you will go to the passenger's location and then transport him to their destination and earn money. The more orders you fulfill, the more money you can earn!
Ojol the Game Capabilities
Motorcycles aren't as easy to drive as cars. They require balance and good driving skills. If you think you have what it takes to enter this kind of job, try your luck first with Ojol the Game.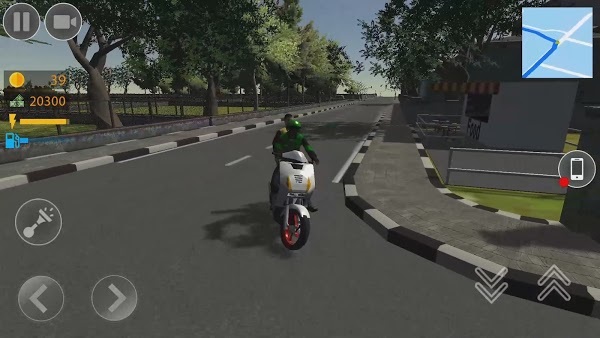 Take many orders – The main goal in this game is to drive passengers to their destinations. First, you'll check your phone for any orders. If there are, you should quickly go to the passenger's location using the mini map. Then, after picking him up, drop him off to his destination as indicated in the map. Depending on the customer it can take as short as seconds to minutes. Then, you'll earn money after doing the job! That's about all the things you will do in this game.
Drive over a huge city – Ojol the Game has a massive city in which you'll be driving. If you're not taking orders, you can then roam around the city if you like. There are numerous buildings, traffic lights, and food stands on the city. Enjoy the urban landscapes and feel the realistic experience of being an ojol rider.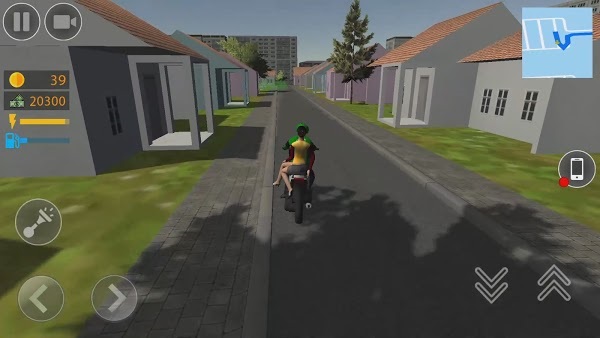 Choose a company and an avatar – At the start of the game, you'll be asked to create an avatar, a company, a motorcycle and a cellphone unit. There are a lot of selections for you so you can personalize your experience. But as you earn more money, you can unlock nicer things.
3D Graphics – The graphics of Ojol the Game is 3D. Everything is designed just like in Asia so you can drive realistically.
Download Ojol the Game APK – Unlimited money
Interested in becoming an Ojol driver? Download Ojol the Game and try your skills before doing the real thing.