Block Craft 3D APK 2.17.11
Download Block Craft 3D APK Latest Version free for Android. Express your building creativity and set new records with stunning pieces of art.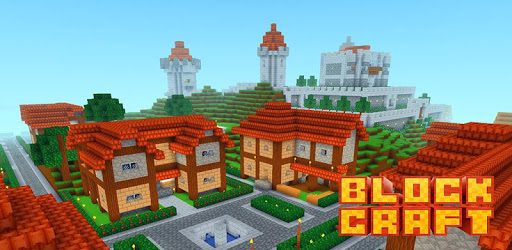 For anyone who loves Minecraft, but doesn't want to spend the money for such a simple game, here is the right choice for you. Block Craft 3D is the best Minecraft-like copy game for anyone to enjoy. Build, destroy, survive, share, and thrive!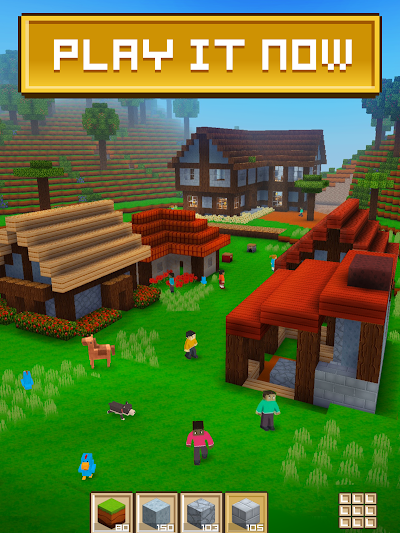 The game offers dozens of different building options for you to choose from. Let your imagination run wild and do what you want. The possibilities are boundless. You have all the necessary materials within your grasp. Now, all you need to do is imagine your creations and build away!
Gather resources and make a masterpiece of whatever if on your mind. In addition to all of this, you can share your works of art with others. Who knows, maybe you'll gather a huge fan base of onlookers who want to copy your work.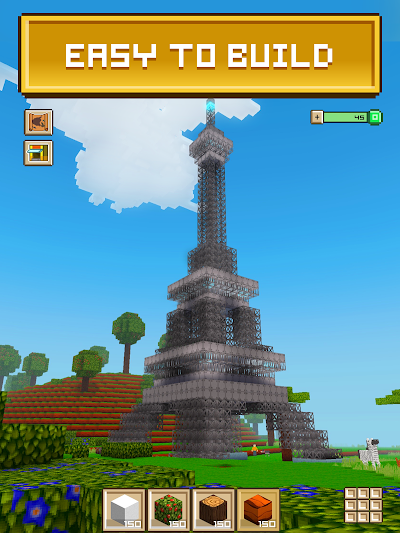 Download Block Craft 3D for Android and experience all the creative fun to be had.
Key Features/Gameplay
User-friendly – Here is one of the best gaming applications you will ever find thanks to the high-resolution graphics. Availability of a multiplayer option makes it more inspiring to play as you have an opportunity of engaging your friends. Besides, navigating through the game is a simple task thanks to well-clustered features and simple details in the game.
Diversity – In addition to building blocks in the game, you will have the unique opportunity of choosing a pet. Fulfilling your childhood desires to get stunning blocks will never be complete by just having a building without a pet cool your nerves. You can choose either a cat, elephant, or dog for your pet animal.
Learning Through Your Creativity – When you have boundless creativity as the main rules to the game, you get to learn from your actions. Establish a fun city with ease bypassing some quality time on the game. Besides, you get to learn more about interior construction designs and get quality work done with ease.
Aside from all of this, you can play anytime and anywhere. No matter where you go, if your craving a little creative building, take out your Android. Now, you'll never have a moment of boredom in your life, as long as Block Craft 3D is here to keep you company.
Additionally, as long as you have an internet connection, you can even enjoy the game with your close friends. Tag alongside your pals for loads of creative mash-ups. You guys might even build a Utopia, the likes which have never been seen before. Just imagine what could be done when two heads come together to create.
Block Craft 3D APK
Aside from using the standard game, you can experience an unlimited version of the game. Furthermore, you will need the Block Craft 3D APK free download to give you total control over your creativity. Access to unlimited features helps you make all the necessary equipment you need to get the job done with much ease.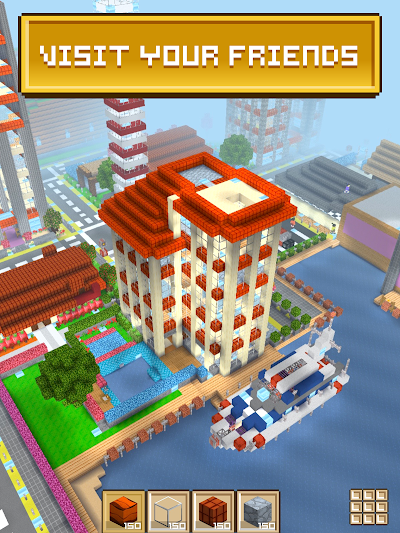 Conclusion
The Block Craft 3D APK allows for players to experience an easier version of the game.
Memories are rekindled as you experience diversity in building various blocks with fascinating graphics cheering you. The resulting gaming experience is something to die for, and you cannot help but get addicted to the game.
Finally, getting to share your expertise with your friends is an unforgettable aspect. Invite them into your world for even more exciting and boundless experiences.