Stick Shadow Fighter APK 1.2.4
Download Stick Shadow Fighter APK – latest version – for Android to experience a Dragon Ball style arcade fighting game. Unleash your inner power and fight.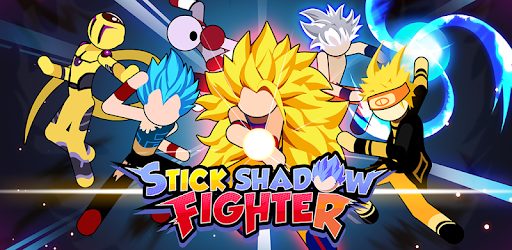 The basic concept of the game is similar to that of Street Fighter or Mortal Kombat. You'll be put into PVP battles with a pretty detailed stickman with an epic Saiyan haircut. Your fighters have a wide range of special abilities that will leave you with your jaw dropped.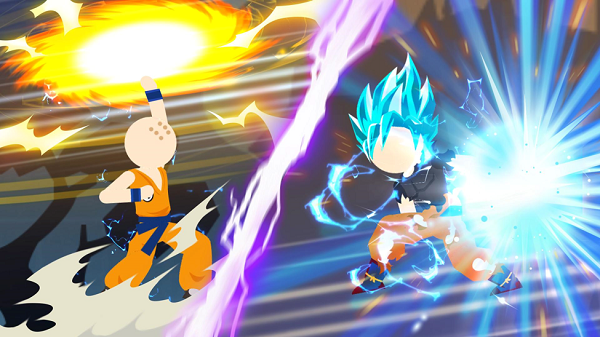 The power of your fighters will depend on how much you've upgraded them. So, get fighting in the tournaments, online battles, campaign, and more to level up one of 46 fighters and become the dominant stick shadow fighter!
Epic gameplay
In order for your characters to level up, they'll need to fight. But let's back up a bit – just how many characters can you fight with and are they all unique? To answer that question, there are 46 fighters to choose from and each one of them has their own special abilities and combos, which makes them all unique.
Four game modes. There are four game modes to choose from – the first of which is Training Mode. This is where you start. It allows you to get the hang of the game's controls and mechanics and it allows you to figure out the kind of fighter that you like.
Versus mode. This is a PVP mode where you can challenge another player for three rounds of combat. The winner will be decided based on who performs the best over these three rounds. This is one of the more popular game modes and it is reminiscent of Mortal Kombat and other classic fighter games from your childhood.
Story mode. This is a long story that allows you travel to all the corners of the game world to fight and become the champion and hero that you're destined to be. This is the most complex aspect of the game and it has a unique storyline complete with dialogue and lore that will keep you captivated and take you on a journey into the game like no other game mode does.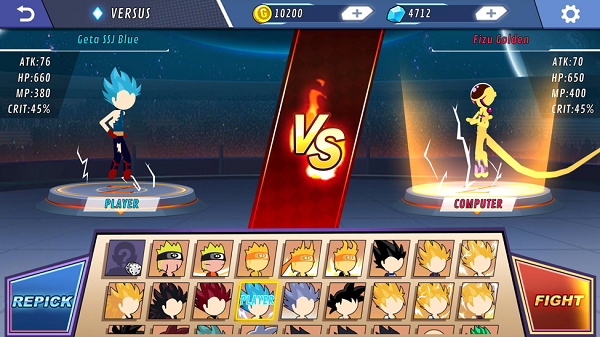 Tournament mode. This is where 16 players go head to head in a full-blown tournament to see who will be the champion. This is the most competitive game mode and one that will probably challenge you the most. Will you have what it takes to become the ultimate champion? Let's find out…
46 special moves. Each character has 46 unique moves that they can unlock to unleash hell on their opponent. This is the most exciting part of the combat gameplay, obviously, as this is where you'll find the most interesting visuals and where you can show off your characters skill and dominance.
Stick Shadow Fighter - Supreme Dragon Warriors tips and tricks
If you're going to dominate in this game, then you'll want to have some good strategies under your belt. Here are some tips and tricks to help you succeed in the game.
Practice in Training Mode. When you're first playing the game, it's worth practicing how to perform special attacks, super punches, and combos in Training Mode before stepping into a real arena. This isn't the easiest game, so you'll want to get that practice in to ensure that you're not just going to become meat on a hook for your opponents to devastate.
Fight daily for bonuses. You'll want to make sure that you're playing at least one battle each day to unlock some cool bonuses for extra play. This will help you on your path to unlocking all the best combos and special abilities for your unique character.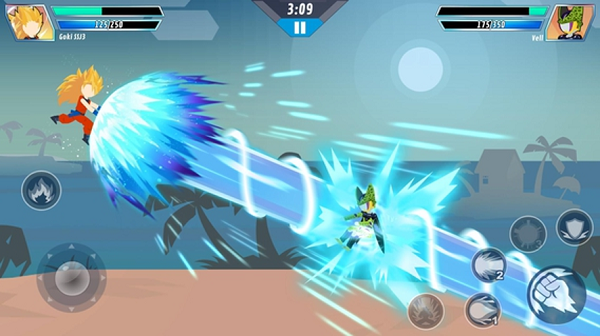 Shop around in PVP. Try out different characters to get a feel for which one you like playing as. There are a variety of different characters with different speeds and abilities. Choose one that you feel comfortable with and learn how to use their abilities to become devastating for your opponents.
Specialize. Once you've chosen the fighter you like, stick with them and learn all the intricate details of how to control them effectively. Learn how to defeat different opponents with them. Some characters will be better suited at fighting certain opponents than others, but try out your character and figure out how to use them in a variety of situations.
Upgrade your character. As soon as you have the means to, make sure that you're upgrading your character. This will give them a big bonus when fighting.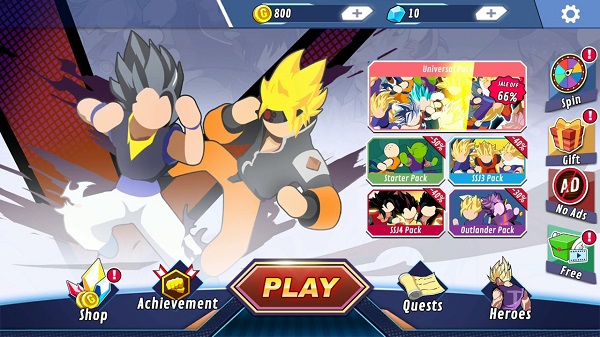 Disable Wi-Fi to get rid of ads. If you're fed up with ads, then simply disable your Wi-Fi and you won't have to see them at the end of battles anymore.
Download Stick Shadow Fighter APK
If you want to make your character the ultimate fighter early on, then download the unlimited skill and dumb enemy to get access to all the best upgrades early on in the game and dominate in story mode.