Archero APK 5.2.5
Want to crawl through dungeons and fight the monsters lurking there? If so, then Download Archero APK for Android and get fighting your way through the hordes.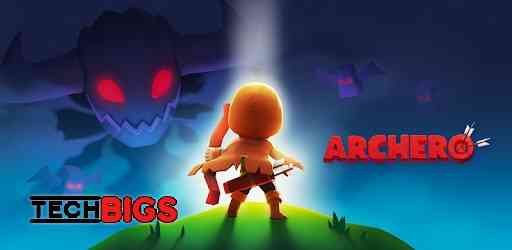 | | |
| --- | --- |
| Name | Archero |
| Updated | |
| Compatible with | Android 5.0+ |
| Last version | 5.2.5 |
| Size | 75.27 Mb |
| Category | Action |
| Developer | Habby |
| Price | Free |
| Google Play Link | com.habby.archero |
The idea of the game is kill as many of the enemies as you can before you die. You'll gradually move through each level, claiming more and more money as you go and upgrading your character and weapons. Each chapter gets progressively harder, so make sure that you're taking the time to practice and make sure that you upgrade your arsenal to face off against the later opponents.
Enemies range from zombies to giant spiders to pirates and just about everything in-between. There are thousands of enemies and obstacles to overcome, so you'll never get bored of fighting them. The game goes on into the hundreds of levels, so you won't have to worry about not having enough to play.
Hundreds of unique skills
You can combine hundreds of unique skills to make your character a more formidable fighting force. Try to get the best skills and weapons possible by collecting cash and maintaining high health and you'll be able to quickly upgrade your character.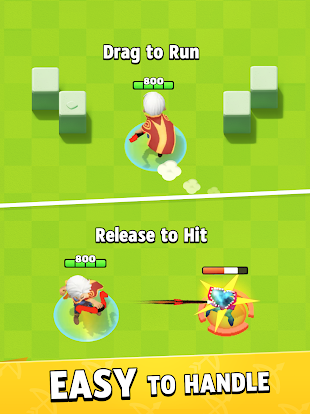 For some of the best early upgrades, try the ricochet upgrade. This will allow your shots to bounce between enemies and it's very effective early on in the game when opponents are relatively weak and you aren't fighting bosses.
Bloodthirst is another good one – this gives you back some health for every enemy that you kill, which makes for a much easier game overall. Attack Speed is also handy as it allows you to attack enemies faster. This is particularly useful when you're up against a large group of enemies.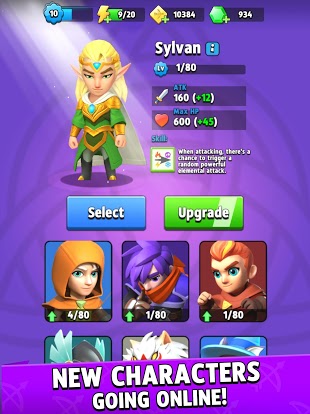 Tips and tricks for playing Archero apk
It's important to get to know the game a bit if you want to progress and not get stuck on the same missions. If you die, then you have to start over from the beginning, so not dying is always ideal.
Make sure that you're paying attention to the different attacks performed by different opponents. They're not random. Some opponents will only shoot in a particular way and knowing this can help you to not get hit by their attacks.
Stand still to target a single enemy. If you remain still, then you'll continue to target one enemy until they're either out of range or dead. You can use this to take out a particular foe without getting distracted by other enemies. Watch out, though – if you're being charged by a large group of enemies, then you might watch to move around so that you're always clearing the most immediate threat.
Take the devil's deal. Sometimes, you'll get the choice to take the 'devil's deal' – this is sometimes a good ability which you can use to your advantage. Take it if it's good, and leave it if it isn't. That's the best rule of thumb.
Use cover to dodge enemy fire. You can use the rocks and other obstacles on the map to avoid enemy fire – but be careful of enemies that can sling their projectiles over cover. Keep an eye out and you should be just fine.
If you're running out of energy, then you can watch an ad to restore it. Yes, it's a shameless thing to do, but whatever, it gives you the resources that you need to beat the game.
Archero APK 2023
If you want to have an easier and more epic gaming experience, then you can simply download the Archero APK One Hit, God Mode to quickly defeat enemies.