Combat Magic APK 2.03.64
Do you love playing multiplayer fighting games? Enjoy Combat Magic APK a unique 3rd person shooter-slasher game. Fight real people now.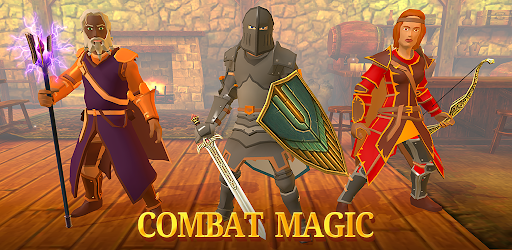 Download Combat Magic APK – Spells and Swords
There are many fighting and RPG games today that you can play. They're such enjoyable games that people are always looking for new ones. If you're someone who loves playing with these games, then you're able to find a lot of them today.
There are a lot of games that you can play right now which let you have fun with fighting. In Combat Magic, you're able to enjoy a 3rd person slasher game with RPG elements!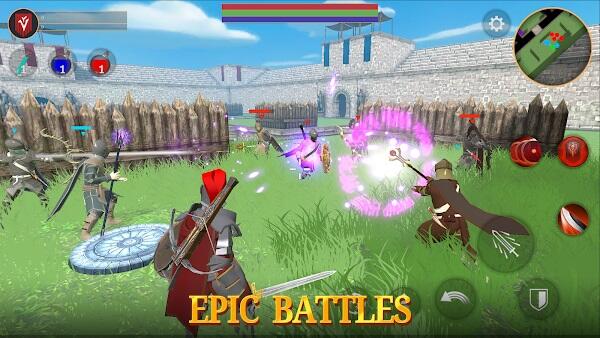 This game looks to be a fun one just by a glance. Here, you can enjoy a diverse combat system to fight against real players worldwide! Here, you won't be using guns. Instead, you'll use swords, hammers, arrows, and others.
You can enjoy a fun game that looks like you're in a medieval movie or story today. Here, you can play offline or online and enjoy unlocking different classes' different abilities. Have fun with different weapons now!
Epic RPG Fighting Game
If you're someone who loves playing games that lets you fight, then you're able to download so many today. Just one search, and you'll find so many games like Shadow Fight, Mortal Kombat, Terra Fighter, Slapstick Fighter, Mortal Battle, Advance Robot Fighting Game 3D, and more.
As you can see, there are a lot of choices when it comes to fighting games. There are unique ones that focus on medieval and magic, like Combat Magic, a new game. You can fight in 3D here, but you'll wield melee and ranged weapons.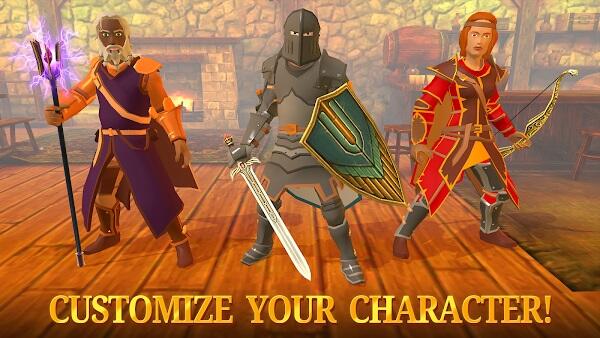 If you're just about tired of playing battle royale, then this game is for you! It's from Kisunja – Fun Shooting Games, and this game looks like Mordhau, Conqueror's Blade, and others.
This game looks straight out of a console game, and you can enjoy playing it with real people. Here, you can choose a unique class today and unlock unique abilities. You can then use magic, swords, staff, spear, hammer, arrows, and other weapons here.
In this game, you can go around and do all sorts of things to survive. Customize your character as well!
Combat Magic Features
If you're someone who's looking for the best fighting game today, then you can download Combat Magic.
Unique 3D fighting game – If you're someone who loves playing fighting games, you can find many right now. You can enjoy fighting games today, which lets you enjoy using different weapons as you fight.
You can use your skills to fight against solid opponents with different strengths. If you're serious about fighting games, then you can find so many of them now. With Combat Magic, you're able to enjoy a unique game today.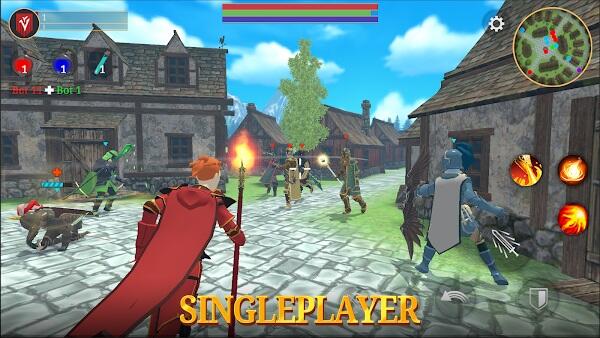 In this game, you'll play in a medieval world where the primary weapons include swords, crossbows, arrows, staff, hammers, and more. But aside from those, you can also do magic and enjoy a unique experience. This is a game that also borrows elements from RPG games and 3D fighting games.
It also lets you enjoy the free-for-all style popular with battle royale games. Here, you can completely customize your characters, such as their hairstyle, outfit, and many more. Enjoy a fun fighting game today with your friends!
Enjoy weapons and magic – In this game, you're able to use a wide array of weapons. Since the game is set in the medieval period, you'll be able to use many long-range and melee weapons.
There are many weapons to enjoy, such as axes, swords, bows, hammers, and many more. You can also enjoy using magic if your class is a magician. There are a lot of fun weapons to try here, and you can fight however you want!
Unique classes and skills – In Combat Magic, you can enjoy different classes. There is swordsman, archers, magicians, and many more. You'll get a lot of unique skills that you can use depending on your class. Select the most appropriate class for your playstyle today and enjoy!
Here, you can unlock many skills aside from the standard buttons. These are three skills for each class that you can use in various situations. These are also the usual buttons like shield, normal attack, jump, kick and move around.
Customize – This game lets you completely customize your character! You can choose its name, hairstyle, colors, and outfits. There are many unique customizations that you can do to make your character unique!
3D Exciting graphics – This game looks more like a game that you play on a console rather than a mobile game. The advanced graphics and easy controls make it appealing to play this game!
Download Combat Magic APK
If you want to have fun with a unique fighting game, download Combat Magic right now and enjoy.