Stickman Dragon Fight APK 1.5.0
Fight against tough makeshift stick warriors from the Dragon Ball and Naruto universes. Download Stickman Dragon Fight for Android.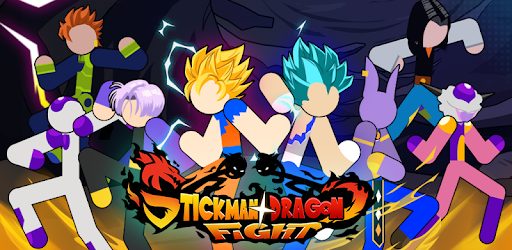 It's time to rumble. Go head-to-head in 2D arena style fights against iconic looking stick characters from both Dragon Ball and Naruto. There's one selling point for the experience – that is the art style. Stickman Dragon Fight is a stick fighting game made just for your Android.
Fight in Various Game Modes
Test out your skills by taking a Hero into one of the 4 game modes. Since Stickman Dragon Fight is a 100% offline game, any of these modes can be enjoyed at any time…
Story: The Story mode (or lack there-of), is the first option. Here, players will continuously fight through waves of different story-related enemies until they reach the end point. There isn't so much of a story, as there is exposition to justify your next battle.
Versus: This next mode is used to enjoy custom fights to your design. Select between characters you've already unlocked and have the duke it out in an up-to 3v3 slugfest.
Tournament: Time to show your skills in a sequence of randomized fights. Work your way up the brackets and claim victory over all other challengers.
Training: Practice up in the Training Mode. Additionally, you can learn new combos and strategies to utilize in your future battles.
Unlocking More Heroes
When first starting, you won't have access to many of the characters. In fact, only 7 are available out of the 80 different fighters. Worry not, there are 4 different ways to unlock more Heroes in Stickman Dragon Fight. Some of these methods take days to weeks, while others can be done instantly.
Note: Not every character can be unlocked through the same methods. Some of them will require you to meet different requirements.
The first method would be through watching up to set number of ads. Of course, this seems extremely tedious and annoying, as you may need to watch as many as 20 for one character.
Second, you can purchase specific Heroes with coins. You'll earn more coins by completing quests and important fights.
Next, gems are the paid currency that is required for other characters. Are you starting to see a trend? There is a lot of investment to be made in this game.
Finally, the last method would be to buy character packs, or the entire roster with real-money. This is an obvious must-avoid scenario. For the quality of game, there is no reason to spend money.
Each character has their own set stats and powers, with the strongest being Migra and Kasindai. On the other side of the spectrum, the weakest are among your first 7 Heroes.
Regardless of these different ways to increase your fighters, there is one alternative to skip the entire process.
Stickman Dragon Fight APK
Your alternative would be to download the Stickman Dragon Fight APK Latest Version. You can benefit with unlimited money, gems and diamods from this file for your purchases.