War Robots APK 9.5.1
Download War Robots APK - latest version - for Android and unlock all the craziest and strongest robots for the battlefield.
| | |
| --- | --- |
| Name | War Robots |
| Updated | |
| Compatible with | Android 4.1+ |
| Last version | 9.5.1 |
| Size | 168.11 Mb |
| Category | Action |
| Developer | PIXONIC |
| Price | Free |
| Google Play Link | com.pixonic.wwr |
War Robots is an enormously detailed robot fighting game from PIXONIC Studios, with almost 4 million downloads on the Store. Based on thrilling PVP arena-style action between you and your opponents, War Robots is all about collecting the best and biggest robots and kitting them out with the gear suited to your playstyle. There's speed to consider, firepower, defense, and much more. Got what it takes to be crowned the top Robot?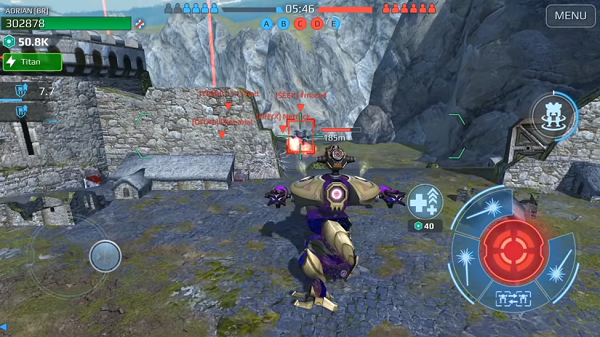 With over 50 robots, each with their own unique designs, strengths and weaknesses, offer a world of opportunity to customize your approach to warfare. There are so many different ways to play - use ballistic missiles to attack from range, or use a robot with heavy defense to get up close and personal.
Best Features of War Robots APK
With almost 4 million downloads on the Play Store and an avid following on YouTube, War Robots is one of the most successful mobile games of the era. Like all mobile games, to enjoy the game to its fullest you're expected to spend some money on upgrading and unlocking new robots, and there are a lot to choose from. Work together, or go solo, this is War Robots, the premium multiplayer PVP game on Android.
Unlock All Robots in War Robots
There are over 50 Robots in War Robots, each designed to be unique and different from each other. From the starter robots - of which there are under 10 - you need to choose what sort of play style best suits you. Up close and personal with a shotgun? Long-range damage with an enormous cannon on your back? Finding the right set up for you will take some trial and error.
Customize Your Robots
A lot of the fun from War Robots comes from customising your build. Alongside changing up your appearance, with colors, spray paints and other decals, you can also change up your weapon loadout. Different robots have different weapon slots, which allow you to select short range and long range, or go for a total short range loadout. There are also different modules (like jet packs, speed boosts, and more).
Multiplayer Fun
The world of War Robots is more fun experienced with friends or your clan mates. Not only will teaming up with your pals be a lot of fun, you'll also be able to talk tactics when it comes to beating the other 6 man (robot) team! Set up a clan with your friend and complete tasks when you play together, unlocking new attributes for your robots and boosting everyone's resources so they can upgrade their arsenal.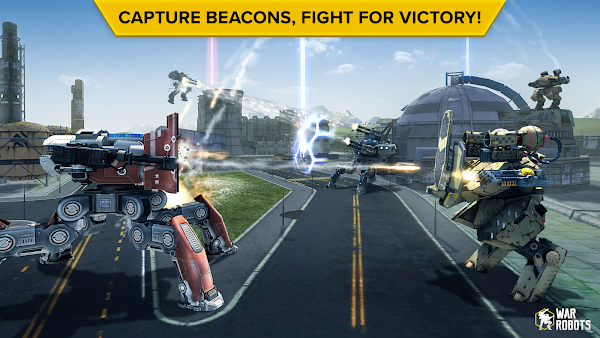 Strategy and Action
While the battles are action-packed, the game also relies on the strategic success of you and your teammates. Noticed a lot of the opponents are running high-damage close-quarters builds? You're going to need some tanky Robots to take the hits, or change up your arsenal for long-range damage to take them out before they reach you. There is a variety of different guides available online which talk you through the pros and cons of most of the robots available. Remember though, without this apk download you'll need to spend real money to unlock them all.
War Robots APK
Get the most fun out of your robots when you download the War Robots apk.