Selmon Bhoi APK 5
If you want to experience a new game, try Selmon Bhoi APK Unlimited money, coins. This is a fun driving game that lets you complete objectives in a minor driving world today.
| | |
| --- | --- |
| Name | Selmon Bhoi |
| Updated | |
| Compatible with | Android 4.4+ |
| Last version | 5 |
| Size | 108 MB |
| Category | Action |
| Developer | Parody Studios |
| Price | Free |
Selmon Bhoi APK – Exciting Driving Game
For driving fans worldwide, racing games are the most enjoyable games that they can download right now. There are plenty of racing games that you can download now like Asphalt, Need for Speed, CSR Racing, GRID Auto Sport, Real Racing, and more.
These games are enjoyable since they provide plenty of cars and tracks for you to race in. While these games are similar to each other, Selmon Bhoi is a different breed altogether!
This game is from Parody Studios Pvt, and it lets you enjoy a driving game with a unique premise. You can enjoy plenty of games today, but this game is a fun one that lets you drive a car on a spherical track.
In this game, you can freely have fun with so many objectives that you can do today. Here, you'll be able to do goals like hitting deer, people, and more animals. Here, you can complete many stages and enjoy.
Enjoy a Unique Driving Game
There are so many fantastic driving games to play right now that will fill your soul. You'll have fun with so many amazing car-related games today since there are so many available. When you want to download unique car games, you can have so many of them now.
But if you're genuinely looking for something unique, you'll be able to download Selmon Bhoi now, as it's a fun game. This game lets you drive in a spherical track that's never been done before.
Most car games today feature flat surfaces and ramps that you can drive in. But in this one, you can freely turn your car from left to right to perform many objectives.
The game lets you enjoy completing many strange and unique objectives here, such as evading the trees, killing deer, aliens, animals, people, and more. There are many available cars to unlock here, such as Blue Berry, Sedaoxo, Alto Pro Max, Fake Taxi, No-Mercy-Diss, and many more.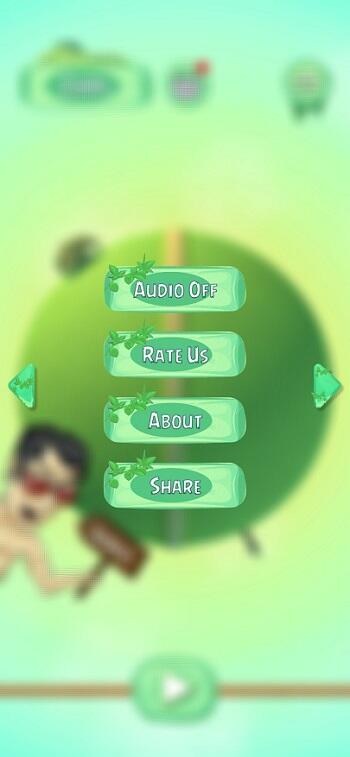 Each car here is unique, and it has its stats in nitro, speed, and life. You can buy them through blood and coins that you earn.
Selmon Bhoi Highlights
If you're looking for the ultimate unique driving game to play, download Selmon Bhoi now and enjoy.
Unique driving game – The car racing genre is enjoyed by millions of players worldwide. We can see many of these games today since they're fun and easy to play, even for children.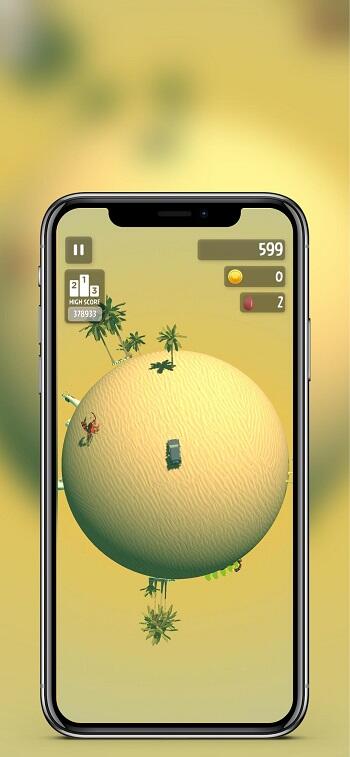 There are so many enjoyable games to play right now that will test your driving skills as you race in various tracks. But if you're someone who enjoys unique driving games today, then Selmon Bhoi is the game for you to try.
In this one, you're free to enjoy a unique driving experience as you'll drive on a spherical track. Here, you'll meet many obstacles in your way, and you must complete various objectives so you can score! There are many objectives to achieve in this game, like hitting people, animals, aliens, and many more.
You'll also need to evade trees and others so you can enjoy the game. Here, you'll be playing using many unique cars with witty descriptions and names. Buy all the stuff that you want now and explore.
Complete objectives – There are many exciting objectives that you can do in Selmon Bhoi today. This game lets you experience a fun driving one where you can complete various purposes. You'll be able to hit animals using your car, aliens and avoid trees.
Depending on the game, you'll be met with many distractions and obstacles in the tracks today. The challenging part comes when the whole sphere is filled with obstacles, and you have different objectives at hand!
Drive fun cars – In Selmon Bhoi, you can unlock and enjoy driving many vehicles today. You can unlock cars like Blue Berry, Alto Pro Max, Fake Taxi, No-Mercy-Diss, Sedaoxo, and many more. Today, you can enjoy so many cars with unique stats like speed, nitro, life, and more.
Each of these cars has its costs and benefits that you can weigh when unlocking them. There are also super cool toys to buy in the shop using your hard-earned money.
Enjoy the graphics and controls – In Selmon Bhoi, you can enjoy so many games today with graphics that are in 3D. Enjoy simple controls which will let you turn left or right to avoid obstacles.
Download Selmon Bhoi APK
In Selmon Bhoi, you can have fun with a unique driving experience today. Complete objectives today.