Real Racing 3 APK 11.6.1
Download Real Racing 3 APK OBB – for Android to experience the ultimate test of your driving skills in this competitive world.
Racing games have been around for the mobile gaming industry ever since the dawn of smartphones. It's one of the only game categories where it can be played perfectly unlike FPS games. Today, there are thousands upon thousands of racing games available in the Google Play Store and the App Store.
However, only a handful stand at the pinnacle of the charts. One of them is from Electronic Arts, the giant gaming company. Released back in 2013, Real Racing 3 is as popular as ever with over 10 million downloads in Google Play alone. What makes this 3rd installment to this popular franchise so good? Let's find out!
The Grandfather of Mobile Racing Games
The goal of Real Racing 3 is simple – to bring the best possible racing experience to mobile phones. And after being in the market for so long, it's safe to say that it has achieved just that!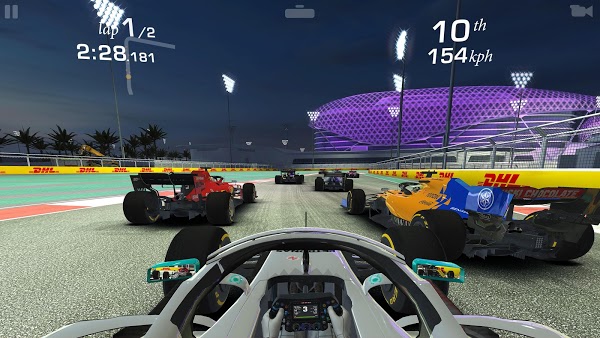 Reigning alongside popular racing titles such as the Need for Speed series, Real Racing 3 brings a lot more to the table than people ever realize. Just looking at it without playing, you can already tell that the developers took their time in creating this masterpiece. There's so much features to cover in here. Let's dig in.
Features of Real Racing 3
Real Racing 3 at the time of the release was all the hype. It received many praises and good reviews as it rightfully should. But what exactly sets this game apart from the rest? Here are its most defining features you wouldn't want to miss:
Realistic Graphics – If you're browsing in the App Store/Play Store for racing games and you come across this, what would you think? You'd want to check it out, right? That's the attractiveness it exudes, just from the thumbnails alone. And it doesn't stop there because it's the real deal when you first play the game. The graphics feel surreal and you'll feel like you're driving real cars in here. Everything in here is optimized so as to give you the realistic racing experience you deserve unlike other racing games with special effects added.
Serious racing – In this game, you have to take everything seriously. You can't just expect to win by just playing. All the cars are fast and they don't take much damage when you hit them. So, you need to really win by racing.
Realistic Controls – In a realistic game, you'd think that the controls would be too hard, right? Wrong! In Real Racing 3, it's the opposite! The only addition is that you can customize the speed and acceleration with virtual keys and handbrake. But other than that, it's the same with every other racing game. You tilt left or right for the common control scheme. But the good news is you can change this is you want. You can even change the steering wheel to be on the left or the right side of the screen if you want.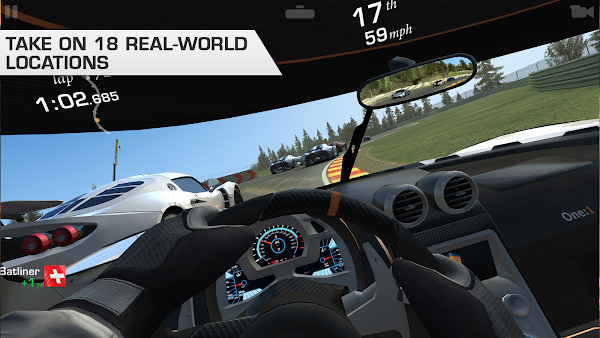 Various Modes to Enjoy – In this game, you can enjoy a lot of modes side from the multiplayer mode. This is called TSM or Time Shifted Multiplayer mode. The way this works is that the game records your race and time and it plays when you join in it. However, many players aren't a big fan of this and we can see why.
Impressive Car Collection – A racing game is only half the excitement. The cars are the real stars of the show. And this game has a lot of it! In the start of the game, you can borrow a Porsche 911 GT3 RS. But the game has more than 100 realistic cars to choose from all from famous car brands like Ferrari, Bugatti, Lamborghini, and more. Unlock each car to enjoy its features and test drive in against other players worldwide!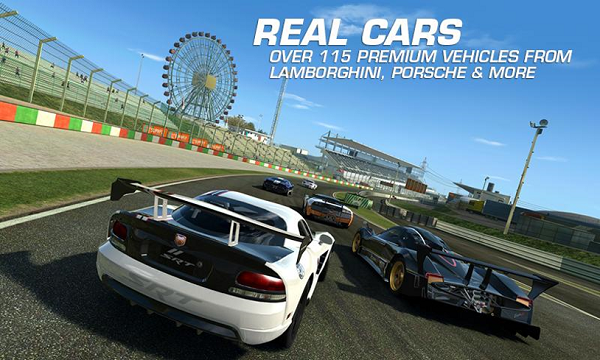 Tips to Become the Best Racer in Real Racing 3
There are many aspects to racing that we should know. For beginners, these don't matter much but as you progress through the game, you'll face tougher opponents. Common techniques wouldn't work then. Don't worry, we're here to give you some helpful tips:
Know your cars – Real Racing 3 takes realism so much that each and every car has their own strengths and weaknesses. It's important to know what these are and adjust your style accordingly. As you drive more cars, you'll find that some cars are easy on the handling while other aren't. As much as possible, try to practice with all of them before racing for real.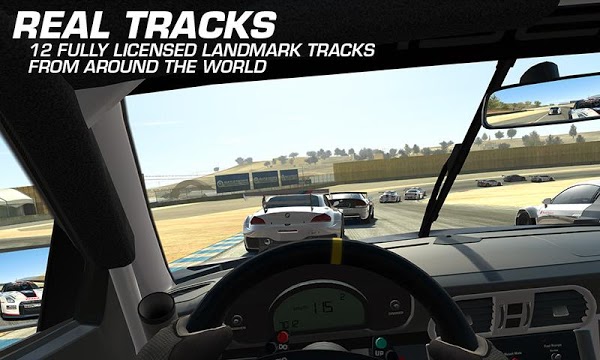 Save your gold – Gold allows you to buy many things in this game. From car upgrades to the car themselves – they are divine! However, during your early playing time, gold would be easy to come by. But don't spend them all max-upgrading every vehicle you get or you'll only regret it later on. Try to balance them as gold will be rarer later on.
Go for 75% - Did you know that you get incredible rewards for completing 25%, 50%, 75% and 100% of a series? However, to get to 100% isn't easy as you need to own every car in the series. Instead, you should just set your sites for 75% as you only need to have 3 cars usually. This is great if you don't have much gold.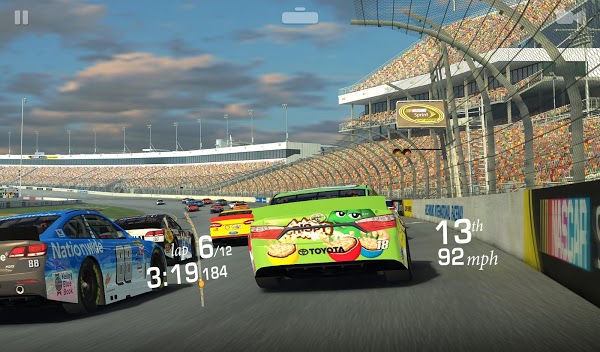 Go for discounts – Cars are expensive in this game just like in real life. That's why when you first unlock a car's Showcase, you are offered a 20% discount. As much as possible, try to avail discounts!
Take your best car – When going to races, it's a no-brainer to use the best car you have. Don't just buy the next car on the shop, if possible, buy the one faster if your budget allows it. This gives you more speed in the long run.
Real Racing 3 APK OBB 2023
Don't want to bother with slow cars and low gold? Download the unlimited money APK now to get all the cars unlocked!