Real Moto APK 1.1.118
Download Real Moto APK – Latest version – Free for Android and experience ream motorcycle racing. Race with real people worldwide and prove your skills!
Racing has always been a popular genre for mobile games. They are quick, easy to play and very enjoyable for all. Whatever age, gender and ethnicity you have, you're sure to enjoy racing games especially motor ones. If you love motorcycles, then you'll surely love this game!
Real Moto is a motorcycle racing game developed by Dreamplay Games. The game has already been downloaded 10 million times in the Google Play Store. In this game, you'll experience a world-class motorcycle racing like you've never seen before! Collect hundreds of motorcycles and become the fastest racer there is! In this game, thee are tons of challenges to conquer and tons of motorcycles to unlock. Can you beat them all? Read on to learn more.
What is Real Moto?
Watching motorcycle tournaments are always a fun thing to do. It's always a blast seeing the top motorbike riders racing their hearts out against one another in hundreds of laps. It's even more amazing seeing their motorcycles in action and wishing that we should be able to ride it too. Now you don't need to wish anymore!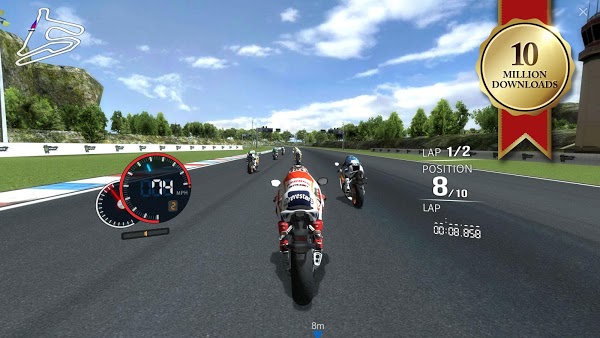 Real Moto is a motorcycle racing game that is very popular. In this game, you can race against opponents in different bikes. Each bike is unique and it has its own strengths and weaknesses. It's up to you on what will you choose to ride with you. But you can also customize your bike to whatever color you wish! Then, there are also tons of game modes for you to choose from. All of these contribute to a very fun and exciting gameplay! Read on to learn more.
Features of Real Moto
Real Moto isn't your ordinary racing game. In this one, you'll race against the very best motorcycle racers there are to complete challenges. Here are its features:
Unique gameplay – In Real Moto, you'll race in a fast motorbike! Usually racing games involve cars, but not in this game! In here, you'll become the World Champion as you race against top players worldwide. You can join plenty of competitions and unlock tons of bikes. You may also customize your bikes to show off your personality! Aside from that, you will have a good grasp of the racing experience as Real Moto delivers top-notch gameplay with realistic graphics. Unlike other games, Real Moto didn't shy away from making a memorable game for everyone to enjoy!
Tons of challenges – There are also tons of challenges that await you in Real Moto. You will have to overcome over 150 challenges to gain rewards! These challenges vary in difficulty so you need a different bike for some of them. This means that every challenge will be an uphill battle as you climb your way to becoming a world champion! Can you do it and prove to the world that you're the best racer?
Offline game – Almost every new game nowadays requires you to be connected to the internet so you can play it. But in Real Moto, you don't need any internet connection to play! Simply download the game and you can play it anytime and anywhere without limits! You'll never have to suffer slow connections or disconnections as you can play this game whenever.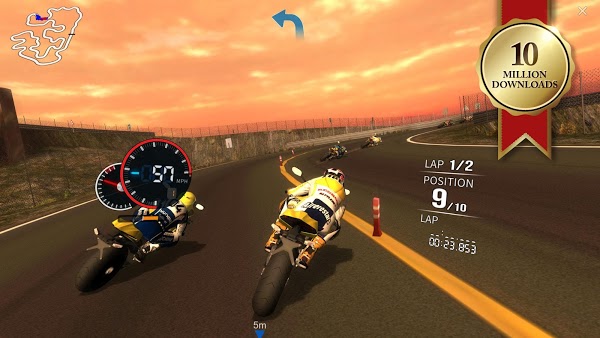 Customize – In Real Moto, you can customize your bike to any color you wish! This will allow you to show off your personality and intimidate the other riders!
Realistic graphics and sound - Real Moto features 3D graphics that will blow you away. The motorbikes are as realistic as they can be and you'll never have to worry about anything ever again. The sounds are as realistic as they can be as well.
Real Moto APK – Frozen enemy
Real Moto is a fun racing game because it allows you to race with your bike! Download now to experience everything!