Bus Arrival APK 2.8.3
Download Bus Arrival APK and have fun playing this bus driver simulator. Pick up passengers at different locations and transport them to their destinations.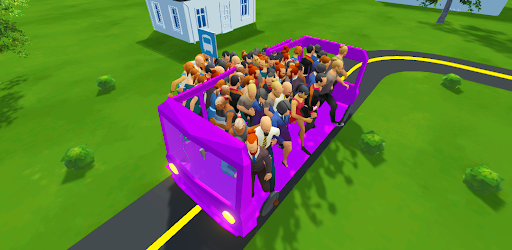 | | |
| --- | --- |
| Name | Bus Arrival |
| Updated | |
| Compatible with | Android 5.1+ |
| Last version | 2.8.3 |
| Size | 90.03 Mb |
| Category | Racing |
| Developer | Sixcube |
| Price | Free |
| Google Play Link | com.games.bus.arrival |
A Brief Description of Bus Arrival APK
If you love casual recreational games with simple gameplay and easy controls, then Bus Arrival APK is the ideal choice for you. This is a good game that you can play when you're bored and have free time to spare. It is a game that gamers would love to have on their device.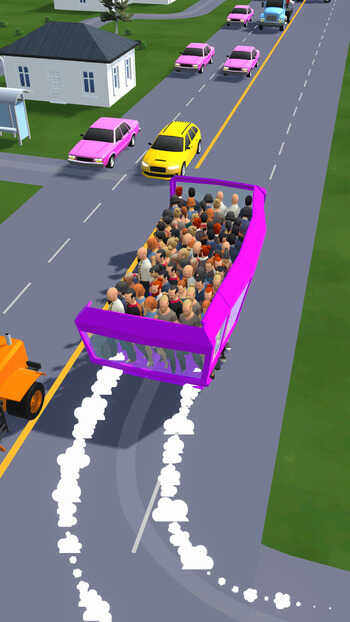 The Bus Arrival APK for Android is a driving simulation game where you take control of a driver that moves around an electric bus through different locations, picks up multiple passengers, and drops them off at their various destinations. The game has realistic gameplay and the design of a bus with an open roof which shows the passengers as they move around the city. With its simple gameplay and authentic view, the game has become a well-played game with thousands of players and more people downloading it. You can start playing it as well, the Bus Arrival APK download is available here, and it can be installed instantly.
The game is continually being improved and upgraded by the makers, so it is advised that you download the Bus Arrival APK latest version. This game was first introduced on the 26th of May, 2022, and was offered by Sixcube, a top-rated gaming company known for developing exciting casual games. All that is required before you can play this game is a device that is compatible with the game and has enough storage. The game can conveniently be accessed here, and no payment is required before downloading it. Make the Bus Arrival APK free download here and start playing this exciting game.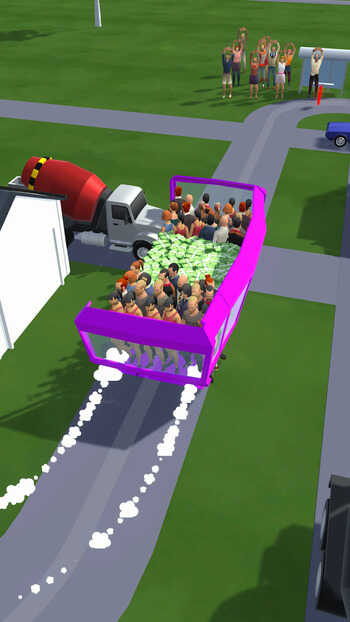 The mechanics of this game are simple and easily understood. It is intuitive, and there are keys on the screen that can be used to brake, accelerate and manoeuvre around. It is not complex, and the gameplay can be said to be seamless.
Incredible Gameplay and Concept of Bus Arrival APK
This game is exhilarating, simple to play, and easy to go around. The concept behind this game is a driving simulation where players play as actual bus driver who transports passengers to different destinations and collects transportation fares from each of them. The game starts at a leisurely pace with a few passengers and a little traffic, but as you progress, you will be tasked with carrying more passengers, and you'll face more obstacles and traffic.
Playing the game may sound easy, but it is a reality. It is more complex than it seems. There are multiple obstacles in the way, and traffic in the city can be awful, depending on which area you are in. You have to be wary of not hitting these obstacles or other cars as accidents can happen and lead to damage on your bus or death to passengers, and the driver will keep losing all the money he has been making.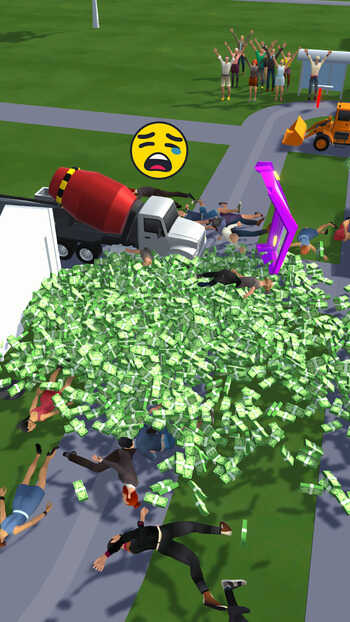 When each passenger is dropped off, a fee is paid to you, and the more passengers you carry, the more you earn. With the cash you have earned, you can use it to improve your bus with different upgrades with designs such as wheels and colors. You can also improve essential characteristics of the bus, such as the handling, speed, and capacity so you can carry more passengers. You can also hire new drivers to improve your business and expand it and increase the revenue that comes in. These upgrades will only benefit you as they increase your profit as you advance.
One of the most excellent parts about this game is that it is very realistic. This comes from the accurate display of the environment with houses around, beautiful roads, and other vehicles driving by. Like actual roads in the real world, there are road intersections and streets where cars pass one way, so you must be careful while driving to avoid accidents and damage. While driving around the city, you should always search for different pick-up locations where passengers will want to enter your bus. Missing out on the pickup locations makes passengers unhappy, and they'll end up not paying, so it is vital to stop at suitable locations.
An exciting thing to look out for in this game is the features. The one that players will attract players the most is the Bus Arrival APK feature, as you are given unlimited access to cash to purchase any upgrade or hire any driver that you want. This completely changes your game experience and makes it easier for you to play.
Game Features to Look out for:
There are different features in this game. Some of them include the following: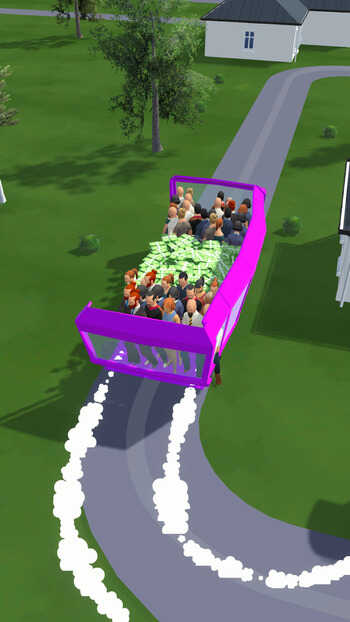 The graphics in this game is also commendable. The look of this game is fantastic, as the areas are all adequately illustrated to show how an actual busy city appears. The drawings are vivid, and with a good mixture of colors, it appears beautifully designed.
When you play this game, you start in a small area, but as you progress and expand your business, you enter new zones and discover new cities. These new areas are more significant than the former and have busier roads, so players have to be safer when moving around, but then they will be given more passengers.
As you drive through the city, you will face different forms of traffic, making playing this game very realistic. You have to be careful not to hit any cars or pedestrians while driving in traffic.
There are different upgrades available in this game, and the money that you have gotten in this game can be used to purchase these improvements. You can enjoy changing the handling, speed, capacity, and other features of your vehicles to make your business better.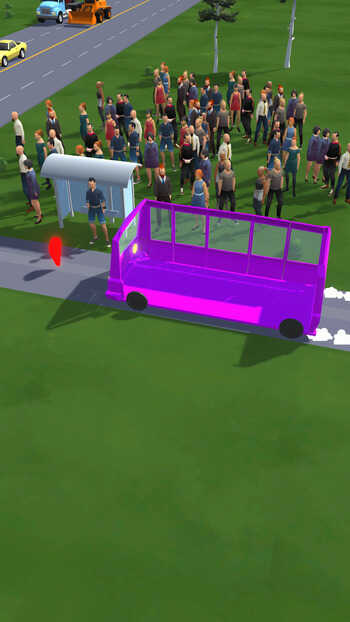 There is a fee collection process in this game, which is automated. You will not have to check each passenger's ticket and collect their money by yourself, but instead, the money is collected as soon as they enter your bus.
Conclusion
Bus Arrival APK Is a fantastic game to play when bored. With its unique gameplay and simple mechanics, it is one that you will love playing.