Beach Buggy Racing 2 APK 2023.09.08
Download Beach Buggy Racing 2 APK – Unlimited diamond for Android to test your cart racing skills against thousands of players worldwide.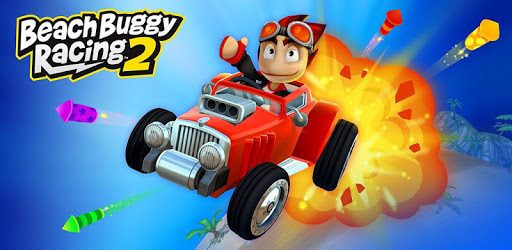 Cart racing games have been around for long. They are a fun counterpart to the usual serious games we have such as the Need for Speed series or the Real Racing games. Beach Buggy Racing 2 APK delivers a spectacular cart racing experience that beats all other games out there of similar genre.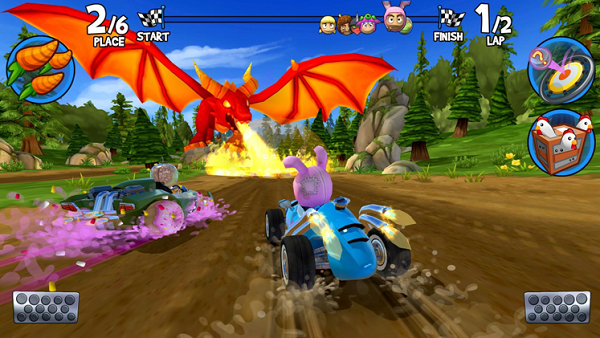 The second installment to the popular title has fans all over the world salivating over its return. It now has more features, more cars, and a whole new gaming experience for you. Curious to know more? Read on!
The Ultimate Cart Racing Game
The ultimate cart racing game is back for more excitement and thrill than the previous game. In this one, Beach Buggy Racing 2 brings more powerful cars and a fun racing experience.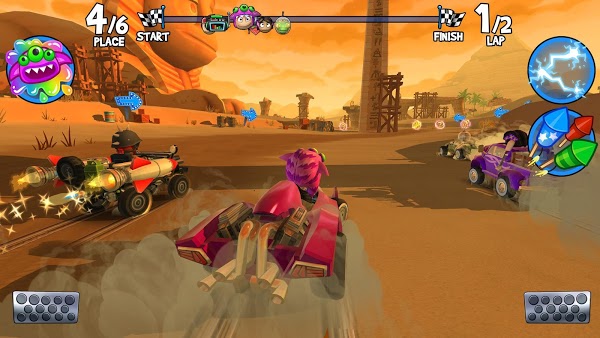 If you didn't know, this game has a lot of colorful and fun aspects. From the funky drivers to the colorful cars – it's an always a racing party in here. But in all seriousness, this is an awesome cart racing game that puts you up against players in a fun map for a lap of racing. And as usual about cart racing games, you have power-ups to make it even more interesting. Try to race against others and claim victory for insane rewards! Think you have the racing spirit?
Features of Beach Buggy Racing 2
This game is such a hit that it has over 10 million downloads in Google Play Store alone! And to know what makes this game such a massive success, let's take a look at its incredible features:
Great Cart Racing Experience All around – This game has one of the smoothest gameplays on the market. It beats out other half-hearted games of the same genre every day of the week. That's why it has achieved such massive success up to this day.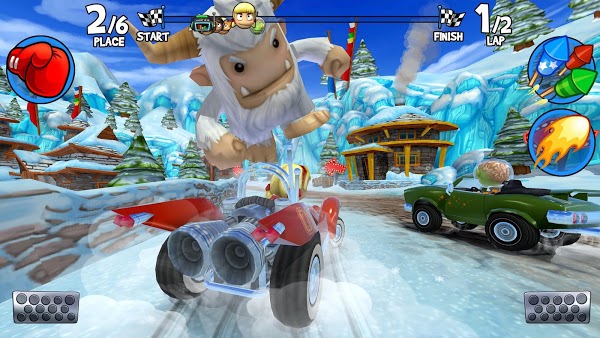 Various Power-ups available – As you know, power-ups are the fun aspect to cart racing games. Without them, a big element is missing and players would feel the difference. But in Beach Buggy Racing 2, there are over 45 powerups you can collect and upgrade in your arsenal! There are unlimited ways to have fun around here! Some of the best power-ups are the "Donut Tire" and the "Killer Bees". As for what are they, you have to figure that out for yourself by playing the game!
Diverse set of characters – In this game, you can recruit up to 13 unique drivers to your own team! Each of them has their own special power that you can use. Also, each of them has their own strengths and weaknesses. Recruit them all!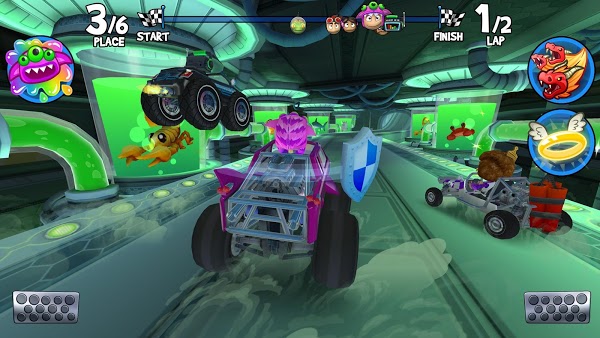 Enjoy incredibly-designed racing tracks – In Beach Buggy Racing 2, there are not only 1 or 2 racing tracks to choose from but 19! All of them are meticulously crafted to perfection and revolves around a certain theme. There are shortcuts, dragons, yetis and alien technology to watch out for!
Unlimited customization and diverse set of cars – In this game, you can collect up to 40 difference cars! Each of them has their own strengths and weaknesses so it's up to you to choose. But they're all equally great cars in their own right. Aside from that, you can go further by customizing and painting them to your own liking!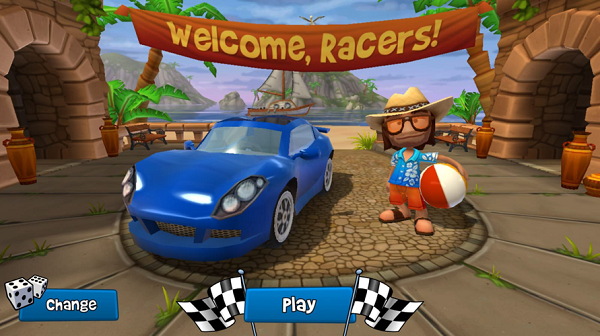 Tons of game modes – Beach Buggy Racing 2 also offers tons of game modes in order for you not to get easily bored. There are daily and weekly challenges as well as online tournaments! Test your racing skills against millions of other players worldwide! Think you can outrun them? There are also one-one driver races and so many fun challenges await you.
Tips for Playing Beach Buggy Racing 2
As cart racing games are popular, you've probably played around 1 or two. But even then, not all cart racing games are the same. There are bound to be differences along the way that you can only get the hang of them by playing. So, what are the tips you need in order to win consistently at Beach Buggy Racing 2? Let's find out:
Press the jump start booster at the start – At the start of the game, the best boost is the jump start booster. Choose this one and press the power button exactly between the "1" of the countdown. You'll gain a significant amount of boost as you leave your opponents to dust.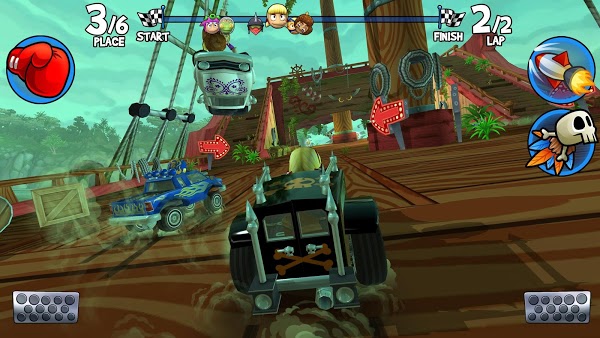 Don't spend gems to challenge new drivers – If you're new to the game, you might be tempted to spend what little gems you have to challenge new drivers and see where your skills take you. But you don't need to do that as the game automatically offers it from time to time. You just have to be patient. In the meantime, practice your skills and upgrade your power-ups by participating in other game modes.
Save your cash – When you earn cash as rewards for playing the game, you might be tempted to spend them all on upgrading other useless things. Sometimes it's best to wait and save up to upgrade a power-up that you're currently using. That way, you don't have to double your effort and you'll be much more efficient.
Don't waste gems – You also don't need to waste your gems just to open chests. Have patience and save them for unlocking vehicles. Trust us, you'll need more of it later on in the game.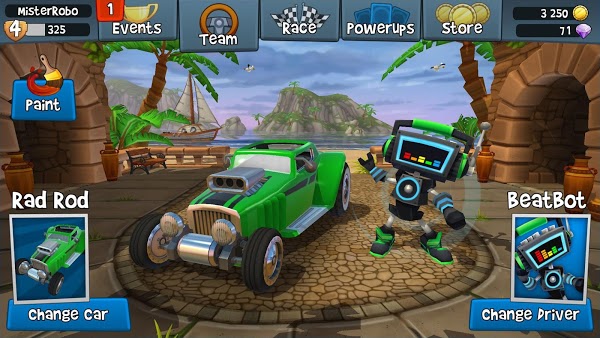 Stay on track – When your off track, you lose a little bit of speed. So, try to stay as much as possible in the track to win the game. Also, don't forget to use your brakes when taking turns to initiate drift and smooth entry. This is called power-sliding and your wheels will actually glow if you do this right. Try to practice doing this in most races and you'll get the hang of it in no time!
Beach Buggy Racing 2 APK
If you don't want to wait for chests and vehicles, download the not reduce coin + diamond now and enjoy all the features that the game has to offer for free!
Similar racing games: CSR 2 APK and Asphalt 8 APK