Rebel Racing APK 24.00.18335
Download Rebel Racing APK – latest version – for Android to get a high-energy, high-stakes car racing game set in gorgeous West Coast US locations.
Get ready to put the pedal to the metal. Download Rebel Racing APK for Android to get an all-action racing game that will knock your socks off. This is racing in the US West Coast like you've never seen it before.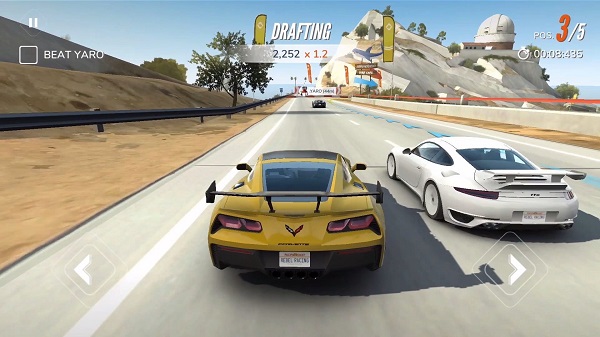 Developers Hutch Games have proven themselves time and time again as being top dogs in the racing game category, and this is just another example of their awesome work. If you're looking for a way to escape the mundane, then download this racing game for mobile now and enjoy the high-octane fury of Rebel Racing APK.
Enjoy exclusive racing locations and awesome cars, as well as tons of upgrades and realistic driving physics. The game features awesome overtaking dynamics that will leave you with hairs standing on the back of your neck.
Realistic racing in stunning locations
Even if you're not usually someone to play racing games, it's hard not to enjoy Rebel Racing APK. The game features stunning graphics and very realistic physics, which makes the car actually feel like it's on the track.
The game is a single-player experience, so those looking to take on real players from around the world will be a little let down by this. That being said, the AI is advanced enough to put up a genuine challenge and you won't need an internet connection to enjoy the game.
You'll get to explore tons of stunning West Coast locations, including drifts through the mountains and along the golden coast lines of California. You'll also get to test out various real world supercars and racing cars.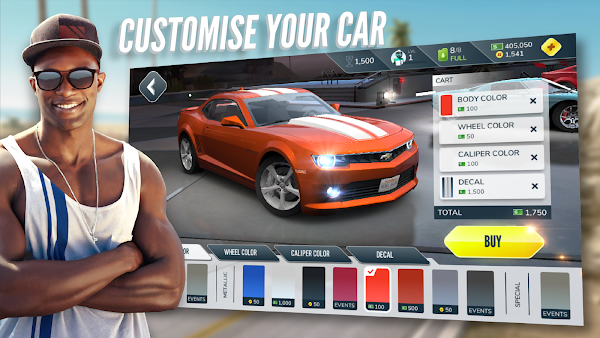 The game's stunning graphics make all of this more enjoyable when you're playing the game. Dive in for some edge-of-your-seat racing action.
Tips for playing Rebel Racing APK
Whether or not you're used to playing racing games on mobile, you should still take into consideration some tips and tricks before playing Rebel Racing APK. These tips will help you to perform well right from the beginning of your racing career.
Follow the race line: You might want to get all creative and 'color outside the lines,' but if you want to complete the course in the quickest possible time, then we recommend that you stick to the blue line. This isn't actually easy and gives the game a new degree of challenge in itself. The line is there to show you the optimal path of least resistance – ignore it at your own peril.
Drift on the yellow lines: Drifting isn't always the quickest way to navigate a corner, but it sure as hell is the most fun way. The blue line changes to yellow on a corner where you can drift. Get a bit more action into your racing experience by drifting around corners.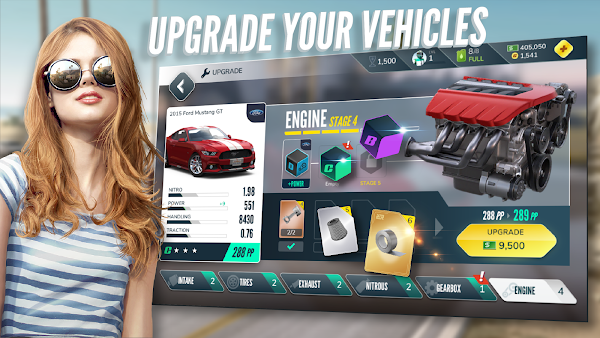 Focus on upgrading cars: After you buy your first car, you'll find yourself pretty much broke. Race to earn more cash and spend it on upgrading your current car – not saving for a better one. The game actually requires that you continually upgrade your PP in order to advance onto more difficult races, so simply buying a new car isn't going to cut it.
Drafting: Drafting is a familiar concept in the racing world. The idea is that when you want to quickly overtake someone, you get behind their car so that you're facing less air resistance before overtaking them. You can do this in the game to great success – make sure that you take advantage of this technique on long straights. Note that you always begin the race in last place, so you'll no doubt need to make use of drafting.
Rebel Racing APK 2023
Want to play the game with more upgrades and better cars? Download Rebel Racing APK frozen enemy to have infinite funds to build your car collection right from the get-go. There is no easier and quicker way to get right into the heart of the action than to start racing in the big leagues from early on in the game. Enjoy!