Naruto Storm 4 APK v1.2
Do you enjoy fighting games? Download Naruto Storm 4 APK pack now and enjoy more than 30 unique characters like Naruto, Gaara, Kakashi, Sasuke, Boruto, and more.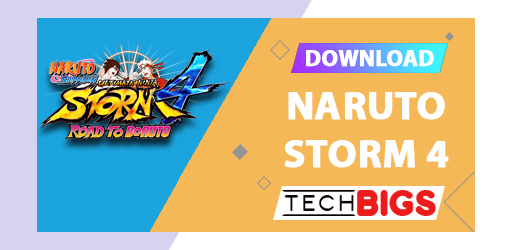 | | |
| --- | --- |
| Name | Naruto Storm 4 |
| Updated | |
| Compatible with | Android 4.0.3+ |
| Last version | v1.2 |
| Size | 28.3 MB |
| Category | Action |
| Developer | Chocolate Babe Workshop |
| Price | Free |
Naruto Storm 4 APK – Action Fighting Game
You can enjoy so many mobile fighting games right now. If you love playing action games, you can download many fun ones that you can play on your phone. But when it comes to fighting games, then anime-based ones are usually the most popular.
Download Naruto Storm 4 APK ppsspp now to enjoy a new type of action that you can enjoy. This 3D game takes you on an extraordinary journey in the world of Naruto!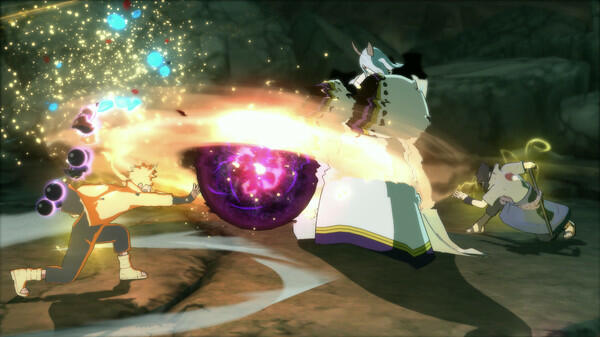 This game is based on the very successful console and PC counterpart with the same title. Here, you can play with more than 30 unique characters like Sasuke, Madara, Sakura, Itachi, Hinata, Naruto, Obito, Gaara, Kaguya, Sarada, Minato and many more.
You can fight with complete controls where you can access the basic fighting combos plus their skills. Each character has its own unique set of skills that you can unleash as you fill your chakra. Fight and enjoy this game now!
Anime Fighting Game
If you're someone who enjoys watching anime, there's a chance that you're a fan of Naruto. This one started in 2002 and ended in 2017 with four seasons and 720 episodes, including the Naruto: Shippuden.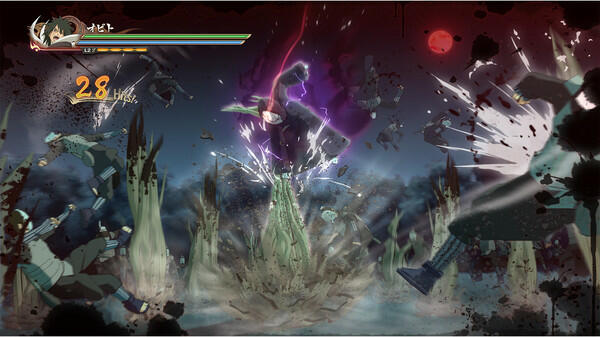 Throughout the series, we've been able to enjoy so many happenings and the journey of Naruto to become the Hokage. If you love this show, you'll surely enjoy playing Naruto Storm 4, as it's based on anime! This action fighting game is everything you can ask for today.
In this game, you're able to play in a 3D environment as you can freely clash with others here. There are more than 30 characters that are available to play here, such as Naruto, Kushina, Minato, Hinata, Madara, Itachi, Sarada, Gaara, Orochimaru, Hashirama, Neji, Hashirama, Nagato, Kabuto, Ino, Tenten, and many more.
You can fight with various characters as you wish or go through the story mode, which features the journey of Naruto. You can also enjoy other modes like Road to Boruto, which features the son of Naruto!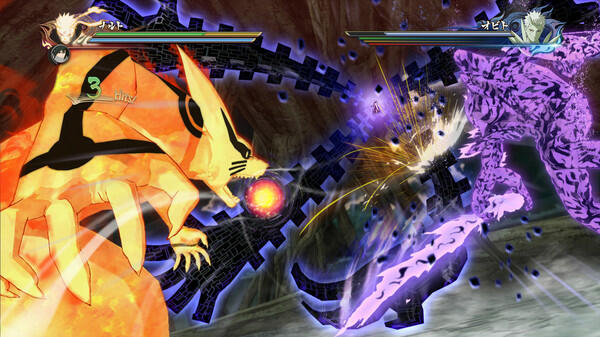 With aesthetic graphics and incredible gameplay, you'll have fun playing this game today.
Naruto Storm 4 Highlights
If you have a knack for playing anime games, then Naruto Storm 4 is the one that you shouldn't miss.
Enjoyable anime game – You're able to enjoy so many fighting games right now if that's your favorite genre. Fighting is never dull as it's all over movies, shows, and even manga.
You'll have fun with plenty of action anime shows today, including Naruo, one of the big three. Now that it's ended, it's time to play Naruto Storm 4 for mobile today! This is a fun 3D fighting game!
This game doesn't cut corners as it's exactly like its console and PC version. The only difference is that it's been optimized for mobile as the controls have been laid out for you.
Here, you can choose to play as one of the 30+ characters available like Kushina, Might Guy, Naruto, Sasuke, Neji, Hashirama, Kabuto, Nagato, Kisame, Orochimaru, and many more. There are also many game modes to enjoy, like the story, practice mode, and the Road to Boruto. Feel free to immerse yourself in this universe.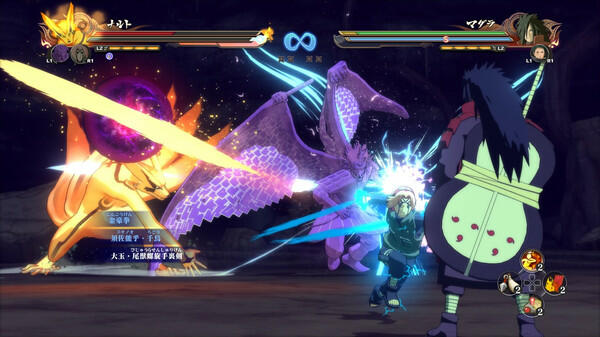 Fight with 30+ characters – Naruto is one of the most diverse anime shows ever. We say this thanks to its diverse set of characters that have made the show more interesting. Each one is unique and has its own set of skills that you can use in this game.
Here, you can enjoy Kaguya, Naruto, Sasuke, Sakura, Sarada, Minato, Kushina, Orochimaru, Hashirama, Madara, Kabuto, etc Gaara, Bee, Hinata, Itachi, Obito, and many more. There are a lot of powerful characters to unlock in this game!
Road to Boruto – You can enjoy the unique Boruto mode where you can play as him in this game mode. As you know, Boruto is the son of Naruto and Hinata, along with Himawari.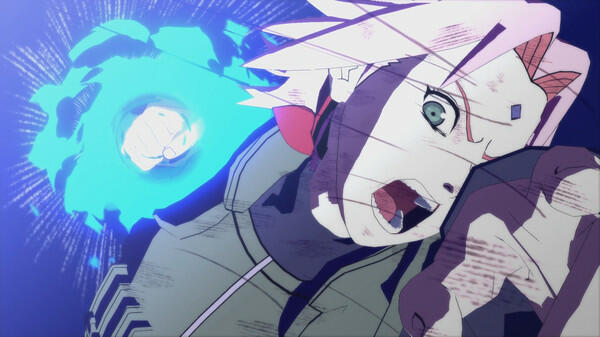 In this mode, you can explore the Leaf Village and complete various quests as Boruto. You can then use your unique skills to fight others and compete in competitions. You can also go to other villages to complete missions!
Plenty of game modes – In Naruto Storm 4, you're able to go through many game modes. The Story mode takes you back to the events of Naruto Shippuden as the great war ensued. Here, you can fight in battles that were part of the anime show. Enjoy the practice mode and tournament as well today!
Download Naruto Storm 4 APK
Why download other fighting games when you can play Naruto Storm 4 APK offline? Get it now and enjoy all the characters.