My Foxy Girlfriend APK 3.1.4
Three weird girls have moved into your high school. They immediately take a liking to you. But all of a sudden, now they've turned into foxes! What's going on!?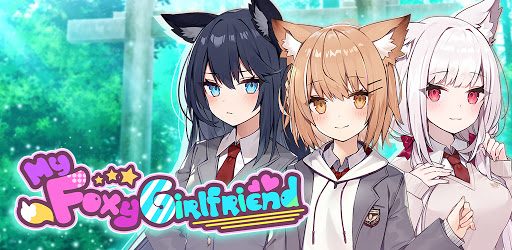 My Foxy Girlfriend is a brand-new Anime Dating Sim that will have you excited to see what happens next. Make decisions, meet beautiful girls and experience an interesting story.
How the My Foxy Girlfriend Story Begins
The first chapter of My Foxy Girlfriend begins with you on a trip to the Hazushima Forest with your outdoors club. After a few minutes, you decide to take a break, leaving the others to meet you later.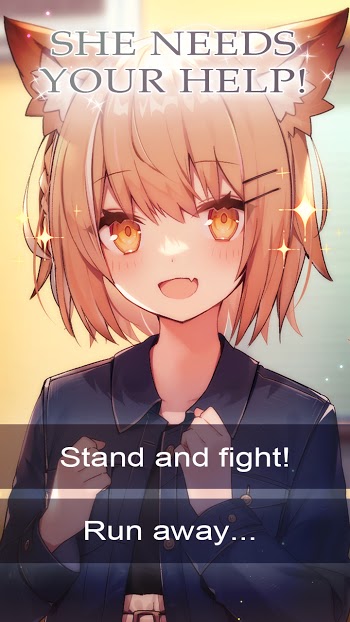 As you relax, there is a sudden sound of crying. At the scene there are three foxes in a cave. One of them appears to be caught in a trap. You save the fox, and continue on with your day.
Next, back at school, three new girls have transferred into your class. Instantly, they become popular with the boys, including you. But something seems off about them. Each of these girls approach you in an unusual way. And it doesn't just end there…
Later, you've returned home and are relaxing in your room. All of a sudden, you hear noises at your window…It's the three girls!? What are they doing in your home? Wait…what's going on? They snap their fingers and all of a sudden, they have fox ears and tails!?
Meet the Girls
Now that the general beginning of the story is out of the way, it's time to meet the girls. Don't worry, just like the story, we won't spoil too much for you. We are only going in depth, based on My Foxy Girlfriend Chapter One.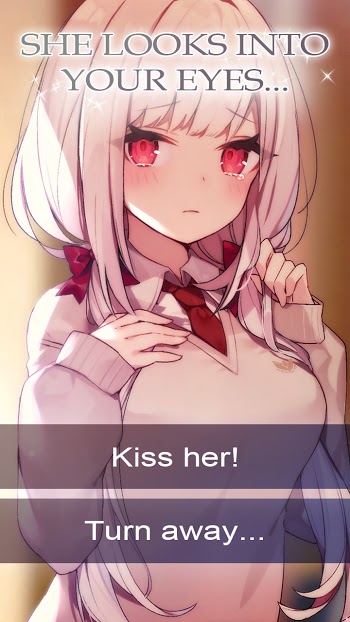 Mayuka
Mayuka is the first of the girls to approach you. For some odd reason, she immediately becomes interested in you and asks what you're eating. Afterwards, this bubbly girl begins declaring you as her future husband!? What's up with her…?
Fuku (Fuku-Chan)
The second to approach you is Fuku. She seems to like taking things slow and is a polite girl. However, your interaction with her is a little more soothing than the other two girls. Weird, all the same, but still more relaxed and casual compared to the others.
Tsukiko
Last, but not least – Tsukiko. Immediately after speaking with Mayuka and Fuku-chan, Tsukiko approaches you in the oddest way possible. She begins sniffing you as a way to remember your scent. For some reason, she doesn't trust humans and makes you promise not to hurt her friends.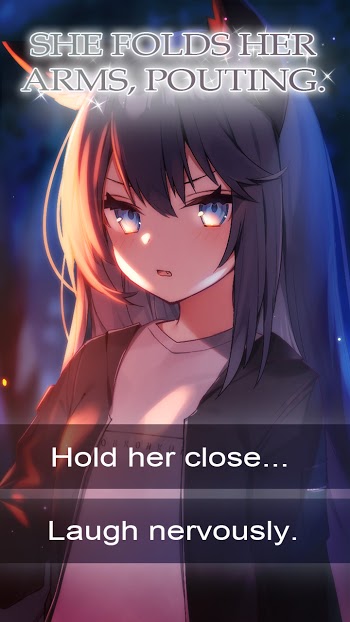 Playing the Game…
As you continue playing, there will be specific decision you need to make. Don't worry, if you aren't satisfied with the outcomes, you can always restart a chapter. Once a chapter ends, there is an option to replay it from the beginning, or to continue on with the story.
Can They Ever Trust Humans Again?
From the very beginning, the themes of the game have been presented to you. My Foxy Girlfriend isn't just about falling in love with a cute fox-girl hybrid. There are many moments where you will need to present yourself as a surrogate for the morals of humans.
These women have been damaged by the acts of humans in this world. Tsukiko and Fuku are more hesitant than Mayuka, but that doesn't mean they trust you 100%. It is also your job to ensure that these ladies feel comfortable enough to open themselves up to the human world.
My Foxy Girlfriend APK Free Download
Download My Foxy Girlfriend APK latest version free for Android now. The APK file will be much easier to carry than the Google Play Store download. When you want to make space, you can uninstall the game, while keeping the file for a quick installation later.