Idle Office Tycoon APK 2.3.3
Download Idle Office Tycoon APK latest version and build a real estate empire from the ground up. Ensure you are featured on the Forbes Billionaire Rank!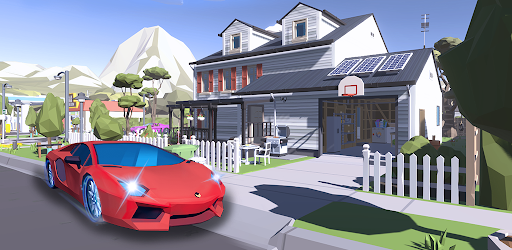 About Idle Office Tycoon APK
Idle Office Tycoon APK is a simulation game that tests your management and entrepreneurial skills. You will start from a small office and gradually transform it into a real estate empire.
The game features hundreds of levels, each more challenging than the last. As you progress, you will unlock new buildings, hire staff, and upgrade your facilities.
Even better, the game includes an idle mode that lets rake in money even when offline. This feature will accelerate your progress and help you achieve your goals faster.
If you love games that will challenge your mind, download Idle Office Tycoon APK for Android and start building your empire today. It is only 189MB and works perfectly well with Android 5.0+ devices.
Build Your Empire
This game is set in a highly competitive business world. Everyone is trying to be the best and earn the most money. To succeed, you will need to start from the bottom and work your way up.
However, your competitors will not be impressed by your progress. They will do everything they can to sabotage your business and prevent you from succeeding. You must be prepared for this challenge and build a solid foundation for your empire.
There are hundreds of levels to complete, and each one will require a different strategy. You will need to be creative and think outside the box to succeed.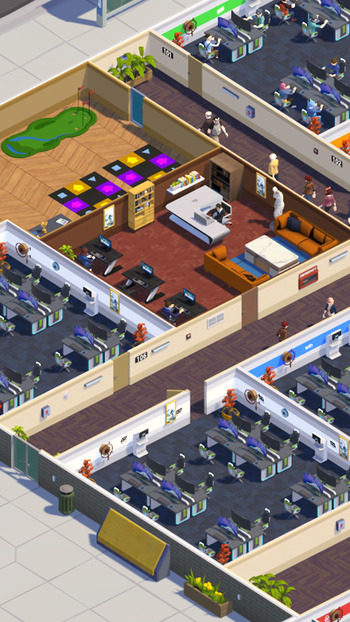 The cut-throat business world is not for the faint of heart. Are you ready to take on the challenge and become the ultimate office tycoon? Can you withstand the pressure and build a real estate empire?
If you think you have what it takes, download Idle Office Tycoon APK and start your journey to the top today. Remember, the competition is fierce, but only the best will make it to the Forbes Billionaire Rank.
Diversify Your Undertakings
As earlier indicated, the business environment is hostile, and your progress will be met with a lot of resistance. The best way to overcome this challenge is by diversifying your undertakings.
You should not put all your eggs in one basket. Instead, invest in different ventures and build a diverse portfolio. This way, even if one of your businesses fails, you will still have others to fall back on.
Diversification will also help you mitigate risks and maximize profits. It is a sound investment strategy that will help you achieve your long-term goals. For example, you can invest in money markets & with funds and shares.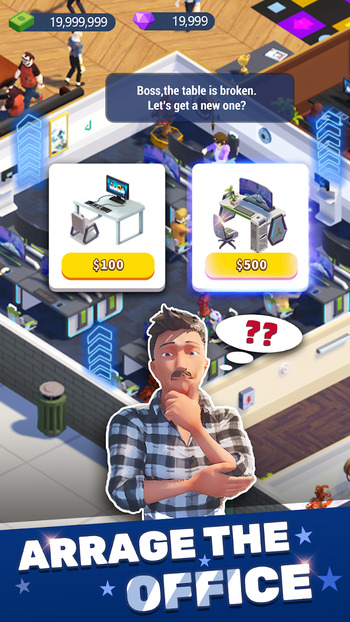 However, never forget that your primary objective is to build a real estate empire. You should, therefore, invest most of your resources in this venture. With enough hard work and dedication, you will achieve your goals and become the ultimate office tycoon.
Expand Your Empire
When you first start playing, you will only have access to a small office. However, you can unlock new buildings and facilities. These include residential & commercial complexes, factories, shopping malls, and more.
You can also upgrade your existing facilities to accommodate more tenants and staff. This way, you will increase your income and accelerate your progress.
Even better, you should expand your operations to different parts of the world. This will help you tap into new markets and maximize your profits.
Other Unique Features of Idle Office Tycoon APK
Hire Staff. You cannot run a successful business alone. You will need to hire staff to help you with day-to-day operations. From cleaners and janitors to accountants and marketing experts, you will need to build a strong team.
Earn Money. The ultimate goal of this game is to make as much money as possible. You can do this by signing new leases, upgrading your facilities, and expanding your empire.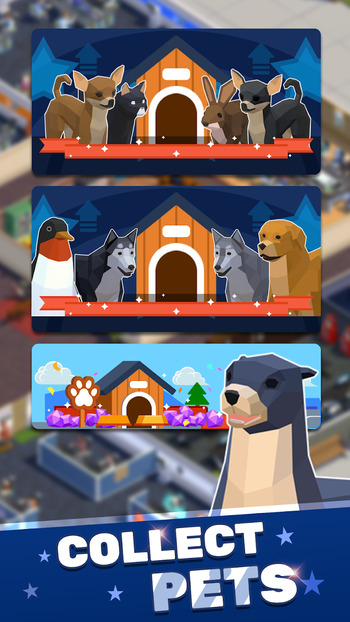 Raise capital. You will need money to invest in new businesses and ventures. To get this, you can take out loans, sell shares, or issue bonds. If need be, you can use in-app purchases ($1.99 - $99.99 per item) to get the funds you need.
Superior Graphics. This game highlights every detail, from the furniture in your office to the people walking on the street. The graphics are crisp and realistic, making for an immersive gameplay experience.
Collect Pets. After making all the money in the world, you can treat yourself to a pet. There are dozens of pets to choose from, each with its own unique personality. They will keep you company as you work your way to the top.
Idle Office Tycoon APK Download
If you want accelerated gameplay progress, you can get the Idle Office Tycoon APK for Android. This has been patched to include these features:
Idle Office Tycoon APK . This provides you with an unlimited supply of in-game currency. You can use this money to buy new businesses, upgrade your facilities, and more.
All Levels Unlocked. The Idle Office Tycoon APK free download lets you start from any level you want. You can also replay completed levels to earn more money. This flexibility makes you the boss from the get-go.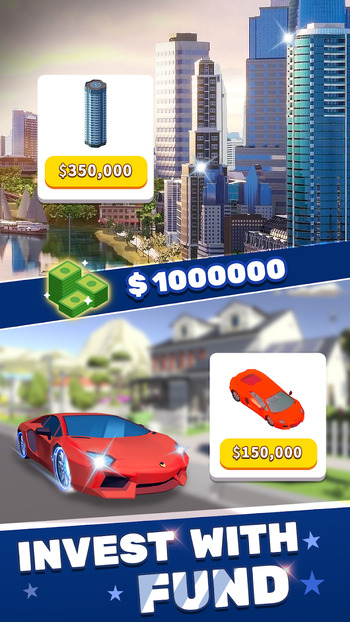 No Ads. You can opine that ads are a necessary evil. They help support free games like this one. However, if you find them annoying, you can disable them with this. It lets you build your empire with the utmost concentration.
Conclusion
The Idle Office Tycoon APK latest version is a must-have for business simulation lovers. It tests your skills in money management, strategic planning, and risk mitigation. With its many features and gameplay advantages, it is one of the best games in its genre.
Even better, you can get the APK for free. This gives you an edge over other players as it provides unlimited resources. You can use these to achieve your goals faster and become the ultimate office tycoon.