Chapters APK 6.5.1
Download Chapters APK for Android to live out your romantic fantasies. Try it now for some very saucy fun.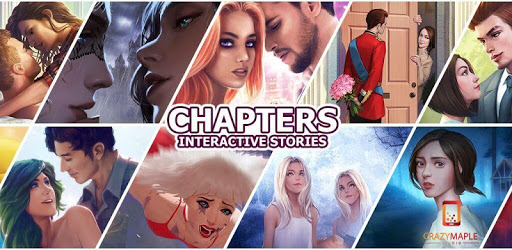 Live out your most dangerous romantic fantasies. Download Chapters Interactive Stories APK for Android to live out the lives of characters in romantic stories and reveal how your life could go if you acted out your fantasies. A must-have for anyone who seeks more from their love life.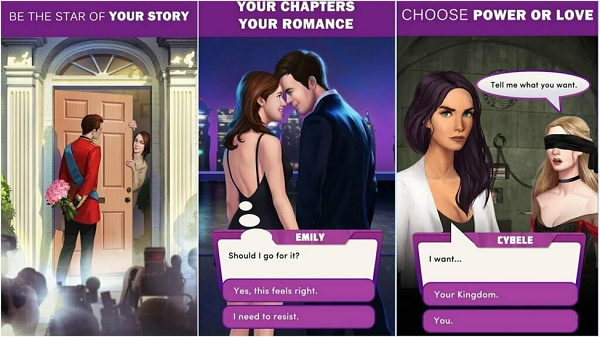 If you're looking for more out of life, then this incredible story game that has been built with the help of award-winning authors is simply something that you have to try. The game features dozens of unique stories of love, adventure, deceit, and romance.
Choose your character, as well as their name, and then embark upon a journey in the game that will allow you to live out the lives of people in a variety of interesting circumstances. Do you want to rob the rich and give the money to the poor like Robin Hood? Or be a high class escort in New York City? The options are endless and the story plays out based on YOUR decisions.
Decide the ending of the story
Do you want to play by the rules? Or spice things up a bit? In Chapters: Interactive Stories, you get to choose how you play and how the story plays out in the process. The stories have multiple directions, so you can realistically play them all multiple times and come to a different ending. That's what is so great about Chapters – you can keep coming back to it, even after months, and you'll still have an interactive story to play through.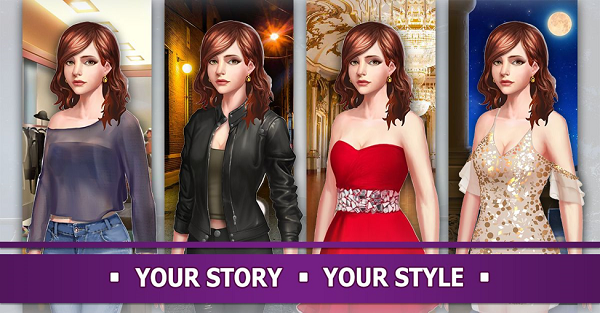 What sort of stories?
There are lots of stories to play though in the game – we can't really give you any tips on how to play the game, because it's all down to your personal preference. You get to decide what happens, and your decisions might result in good or bad outcomes.
Calendar Girl: This NY Times best-selling story is about a girl who gets in trouble with her loan shark ex-boyfriend. Your dad owes him a million dollars, and it's up to you to keep your family safe now that this monster is after you. You'll have to earn the money by putting your looks and charm to use and becoming a high-end escort one day a month in New York City. What girl hasn't fantasized about this at least once in their life? Charm the richest men in the city and make the money back before your ex attacks your family.
Robin Hood: You've no doubt heard of this robbing hero. Live the same path and rob the rich to give to the poor in this action and romance adventure. Will you get caught and executed? Or will you give hope to the lives of the less fortunate? It's all up to you in this historic story full of love and despair.
Vampire Girl: You made a deal with the devil when you were younger, and now the seven demons from hell have come to seal your end of the bargain. Your mother's soul hangs in the balance, and some of these demons want you for their own purposes. Will you save your mother, or will you even step up to the plate and rule the underworld of hell? You decide.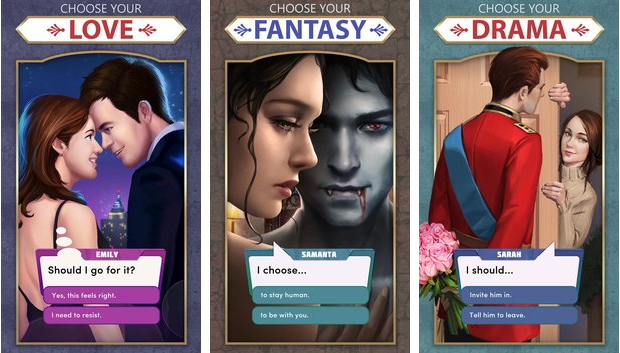 ChaptersAPK - Unlimited Diamonds , Chapter & Tickets
Want to experience the game in its fullest? Download the unlimited diamonds, free shopping APK to get all of the stories and have more diamonds to play with. Experience all of the stories to the fullest and enjoy a world of fantasy and romantic adventure now. It's all there for the taking.
Similar good story games: Tabou stories and My child lebensborn apk