Yu Gi Oh Duel Links APK 8.2.0
Download Yu Gi Oh Duel Links APK - All cards - free for android to dive into the complex and rewarding world of PVP card trading and dueling in the Yu Gi Oh universe.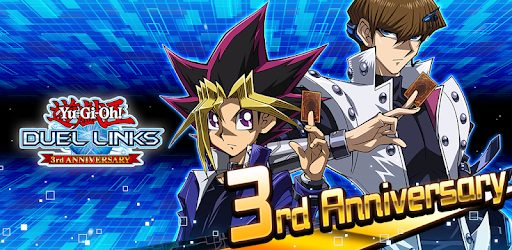 | | |
| --- | --- |
| Name | Yu Gi Oh Duel Links |
| Updated | |
| Compatible with | Android 5.0+ |
| Last version | 8.2.0 |
| Size | 89.43 Mb |
| Category | Card |
| Developer | KONAMI |
| Price | Free |
| Google Play Link | jp.konami.duellinks |
This highly-rated fan-favorite Yu-Gi-Oh game, Yu-Gi-Oh Duel Links, takes the popular format of card collecting, trading and PVP combat and brings it to your mobile phone. With over 1 million positive reviews and tens of millions of downloads, this game has proven itself to be a worthy game for the Yu-Gi-Oh universe, suitable for veterans of the franchise and for those who have no clue where to start. Collect cards, build a powerful deck, take part in regular events and learn how to become a Yu-Gi-Oh master. Download the game today to start building your first deck.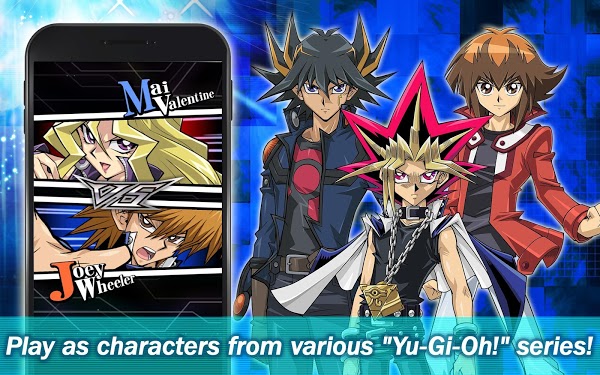 For those who are uninitiated in the world of Yu-Gi-Oh, it's a complex collectable card game with PVP elements. In real life, opponents build decks to compete in tournaments, with every card having unique abilities, weaknesses and powerful combos. Yu-Gi-Oh Duel Links, for Android, is basically the same format, but you play from your phone without the hassle of collecting real cards or meeting up with opponents in reality. The game isn't just for the hardcore Yu-Gi-Oh fans though, this game also appeals to the casual player who enjoys the mechanics of trading card games and fun dueling with monster cards, regular events, and more. Read on to find out more about the best features of this game.
Best Features of Yu-Gi-Oh Duel Links
Yu-Gi-Oh Duel Links is probably the leading card game on Android. With so many positive reviews, this official product from Konami is definitely worth a download. But what makes it so great? Well, one problem with card games, especially on mobile, is that the money you invest is often not seen as very rewarding. Yu-Gi-Oh Duel Links balances this out with loads of free events, intense PVP battles, and gameplay that makes your cards feel worth every second of hard work. As well as the great card design, the game itself works very well on Android. Here's how!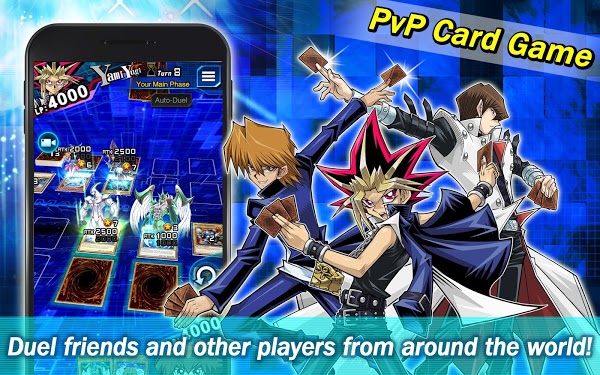 Easy To Pick Up, Even For Those Who've Never Played Yu-Gi-Oh Before
Let's face it - the world of Yu-Gi-Oh is a daunting one. There are so many characters, monsters and various types of cards that can all seem very overwhelming to begin with. Pair that with a fanatical fanbase who follow the franchise extremely closely and you have a game that might seem a bit off-putting at first. Thankfully, Konami have made sure this Yu-Gi-Oh game for Android easily guides brand new players on how to collect cards, battle with the cards, and design decks that actually stand a fighting chance against powerful AI opponents and even real players.
Covers The Full Yu-Gi-Oh Universe
For anyone who's a fan of Yu-Gi-Oh, you should know how expansive the universe is. There are multiple series and dozens of characters, all interacting and overlapping at various points. Duel Links has included characters from the classic Yu-Gi-Oh series, as well as GX 5D's and The Dark Side of Dimensions. These characters include Jaden Yuki, Yusei Fudo and many more from the Yu-Gi-Oh canon. This is an official game from Konami, so don't expect any shortcuts or misrepresentation when it comes down to the universe of the game.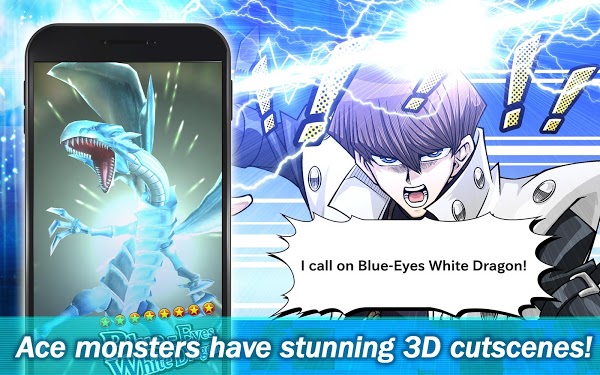 It's All About The Card Battles
While we can go on about the storyline, voice actors from the actual series, and inclusion of characters from multiple series, the game is actually all about the quality PVP card dueling. Monsters are the backbone of any Yu-Gi-Oh deck, and there are no shortage of them in Duel Link. Strategic gameplay, typical of a complex card game like Yu-Gi-Oh, isn't something you pick up right away, but the game does steer new players during the first few levels. Over time you'll develop the skills you need to be able to navigate your way through complicated decks.
Online Duels Against Real Players
Learn the ropes in the single-player mode then take to the online PVP arena where you can battle against real opponents. Your deck really will be measured here, so make sure you know where your strengths and weaknesses lie. Just like you, your opponent will be trying to find an area where they can take your deck down. Be vigilant and become the Dueling deck master! There are global leaderboards and weekly rewards for those who keep grinding the wins.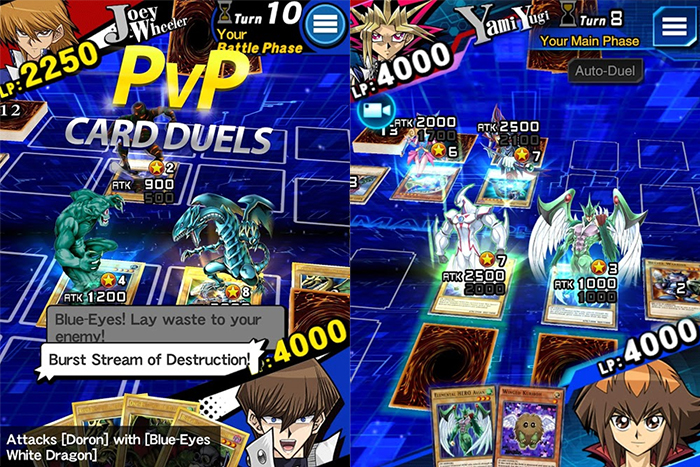 What Is Yu-Gi-Oh?
Yu-Gi-Oh is a popular manga first released in the 1990s, focusing on a complex world of card-dueling characters who battle it out for the control of tournaments and have a greater impact on the world. Since the 90s, Konami has been responsible for the Collectable Card Game, which involves real-life cards, and other video games in the Yu-Gi-Oh universe. Duel Links is one of their products and is hugely popular on the Android store.
Download Yu Gi Oh Duel Links APK
Download the newest version of the modded apk for Duel Links and get your hands on all the cards, unlock unlimited money & gems, and boost your deck.