Pokemon TCG Live APK 2.95.0
Pokemon TCG Live APK download allows you to trade and challenge your friends online. It allows you to build your decks and customize your cards to suit your desires.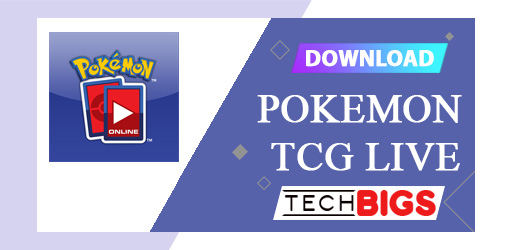 In-Depth Description of Pokemon TCG Live APK Online
Pokemon TCG APK 2022 is a card game offered by Pokemon Company International. It allows you to challenge your friends in highly contested card games.
If you are a beginner, you can play against computers to develop confidence. Afterward, you will start trading and playing against real players to earn rewards, unlock new cards, and become the champion!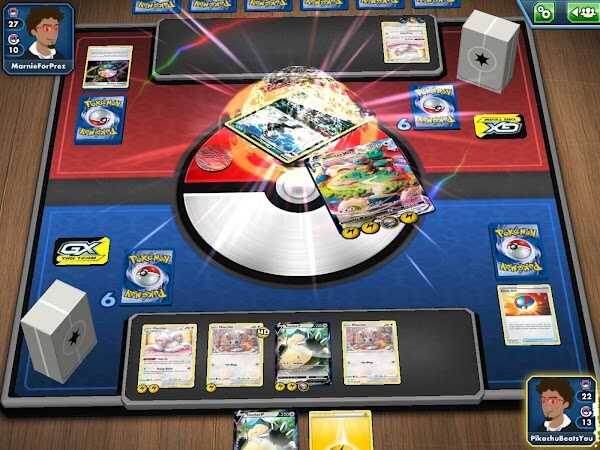 Overall, the gameplay is exciting and irresistible! You will get top-notch customization options to ensure that you have personalized gameplay.
If you a fan of pokemon, you should download the Pokemon TCG APK mobile version. This app is only 48M and works optimally with all Android 4.1+ devices. It is highly optimized to ensure seamless gameplay regardless of your location.
A Super Immersive Gameplay
The Pokemon game is now available on mobile! You can challenge your friends to highly competitive matches. Moreover, you can customize your decks and cards as per your desire. For instance, you can choose your favorite cards and even change their background colors.
The game also allows you to trade with other players to get new cards. This way, you will become the best player in the game! Additionally, the game offers many cards, allowing you to select your preferred play style.
Your primary goal will be to build your cards portfolio. You can collect cards to build your deck. You need to be fast since the game allows real-time trading and player challenges!
Every time you earn cards, they become part of your Pokemon Trainer Club account collection. The more you accumulate, the easier it will be for you to transit from a tablet to desktop gameplay. The PTC account will ensure that you do not start from scratch after the switch.
Hone Your Skills
The game has multiple cards, ensuring that you have plenty of options. It also allows you to play with your favorite cards to hone your skills. As you play, you will learn different strategies to outwit your opponent!
No matter the card game level, you will be able to match wits against players all over the world. You can challenge beginners or pro players.
If you are fearful of facing real human competitors, you can play against the AI. This will build your confidence, allowing you to play against real players eventually.
Become the Pro Trader!
Trading is an essential aspect of the game. The finest card traders will trade with other players and become the best card traders! To become a pro trader, you need to own several cards & decks.
In addition, the card value depends on its rarity and usefulness in gameplay. If you have a rare card, it will be harder for other players to collect one for their portfolios. This is because they need a higher win percentage during battles against players using your deck.
Ultimately, the game is based on your strategy and deck skills. Thus, you need to be confident enough to defeat other players!
Unique Features of Pokemon Trading Card Game Live APK
Easy to Start. If you love pokemon, you will find this game intriguing. Since the gameplay is pretty easy to understand, you will be able to start playing right away! You can choose from Water Decks, Grass, or Fire.
A Realistic Trading Experience. Pokemon TCG Online has many other features that make it stand out from other pokemon games! For example, it allows real-time trading with other players. Moreover, it provides life-like game mechanics to capture your interest.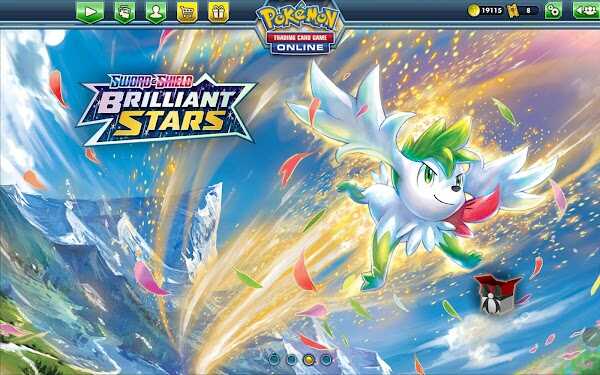 Obtain the Ultra Rare Cards Easily! The game allows you to trade cards easily. Thus, you will be able to collect many cards without spending too much time and resources. Although the gameplay is competitive, it ensures that you do not get frustrated. You can adopt several game strategies to beat your opponents.
High Customization Options. You will be able to change the avatar, backgrounds, card backs, and even deck colors! This way, you can make the cards look more appealing.
Multiplayer Mode. Pokemon TCG Live is a multiplayer game with features that allow real-time battles against other players. You can battle using your favorite decks and collect cards from other players.
Simple UI/UX. The gameplay is simple. You will not get frustrated even if it is your first time playing pokemon games! Moreover, the game has a user-friendly interface which makes it great for beginners.
Take your Trading Experience to the Next Level!
If you love pokemon, this game is for you! It offers an immersive match 3 match-up combat system. You will be able to enjoy different decks and cards. These include the hard-hitting powers of the Pokemon-EX and their sturdy supporting cast.
Moreover, you can swap cards easily and build your win percentage! You can also open booster packs to enhance your gaming experience. If you are looking for a card game that allows real-time trading with other players, this is it! It's an exciting pokemon TCG experience for kids and adults alike.
Multiple Languages Supported
The game supports different card languages, including English, French, Dutch, Spanish, Italian, and Portuguese. Additionally, the user interface is available in English, Français, Italiano, Nederlands, Norske, Deutsch, Svenska, Português (do Brasil), Русский, Español (de España), Dansk, and Suomi.
Minimum Download Requirements
This app requires a minimum of 1GB of RAM and Android 4.1 and above. It is designed to work optimally with tablets (some phones may not work with the app).
Additionally, you require a stable internet connection to play this online trading card game.
You can download it from the Google Play Store. However, you can get the Pokemon TCG APK version from several third-party websites!
Conclusion
Pokemon Trading Card Game Live is one of the best pokemon game apps. It offers great features, including trading with other players! You can also customize the game to your liking.