Hyper Cards APK 7.8
Trading cars aren't new, but they've been getting attention lately, which is why Hyper Cards APK is a perfect game to play! Unlock cards and trade them now.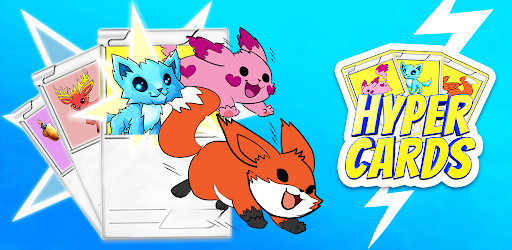 Hyper Cards APK – Trading Cards Game
Collecting trading cards have been around for decades now. A lot of people are obsessed with collecting trading cards either as an investment or for their collection.
There are many popular trading cards right now, such as Pokémon, Basketball, Baseball, Magic, and many more. Some of these cards are even fetching millions of dollars today! In the game Hyper Cards, you can unleash your inner collector by buying cards and trading with others.
This game from Jonny Smithard is a fun new one that you can download right now. Here, you can buy different cards as you'll randomly get unique ones with monsters on them.
You can then trade your cards with others as you unleash your negotiation skills. Here, it would help if you were careful not to get the wrong end of the bargain as you trade with your cards with others. There are plenty of cards to unlock and trades to do in this game!
Trade Cards in Hyper Cards
If you're someone who enjoys trading cards, then you must be collecting a lot today. There's a lot of hype about trading cards over recent years, thanks to social media. Many YouTube channels, personalities, and social media influencers are taking part in the trading card industry.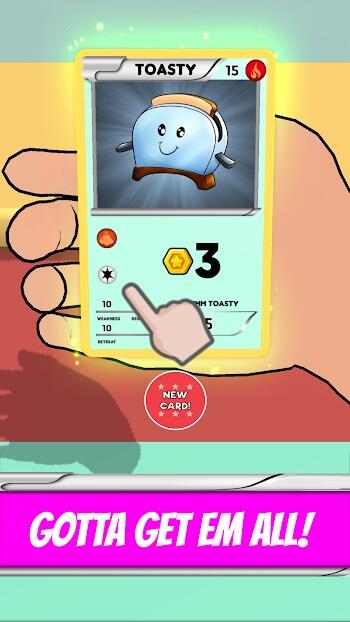 Now, you can see many people collecting different types of cards, either Pokémon or Sportscards. If you don't have any money to spend on these cards, you can download Hyper Cards and enjoy the same experience!
This is a game that focuses on trading cards and the way you can trade them. Here, you can purchase cards randomly in different amounts depending on your budget.
If you're lucky, you can pull out some scarce cards that you can get for a lot of amounts! But instead of selling your cards, here you can trade your cards with others easily. There will be negotiations, and you'll need to determine whether a trade is good or not.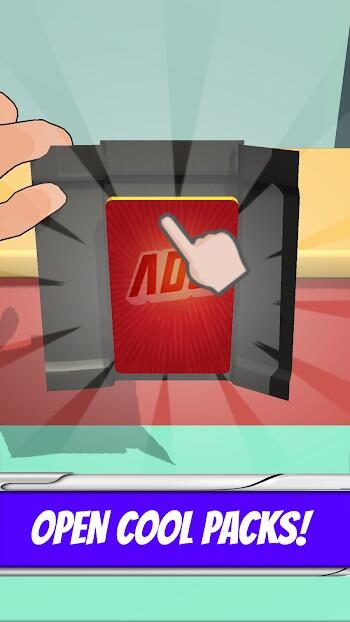 Thankfully, there's an indicator here that will tell you if the card is sound or not. Can you unlock all the best cards here?
Hyper Cards Features
There's a lot of interest in trading cards lately, which is why Hyper Cards is the perfect game to play today!
Perfect trading card simulation – There are so many amazing games that are based on trending topics. People love to play games that are either amazing or are trending right now.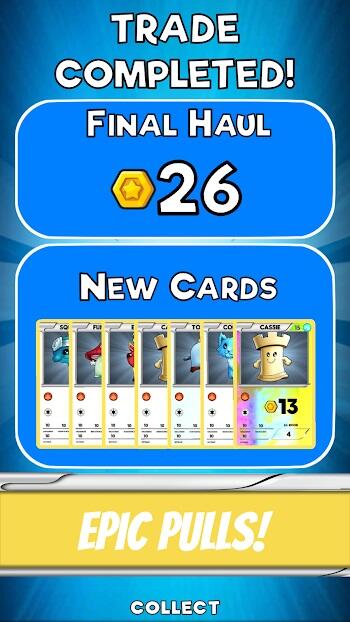 Today, one of the most trending topics is the trading card, as many people are investing in them now. You can get rich by buying trading cards and selling them in the future. In Hyper Cards, you can enjoy the same experience that you've been longing for.
Here in this game, you're able to buy trading games from the store in different amounts like 10, 250, 2,500, 25,000, and 150,000. The rarity of cards you can get from each pack is random, but the more expensive the pack you buy, the higher the chance you can get some good ones!
Here, you can then trade your cards with different players in the game. You're free to trade and agree to vary negotiations as you wish. There's also an indicator that will let you know if a trade is good or not!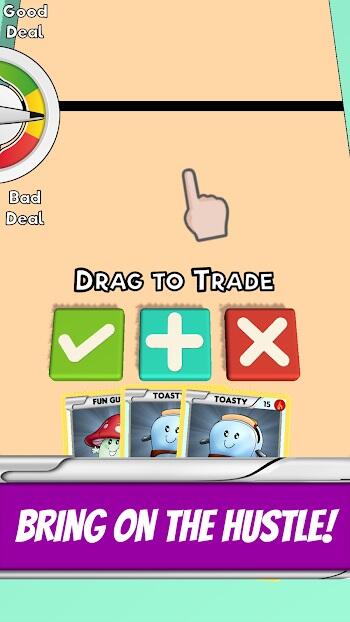 Buy cards – In Hyper Cards, you're free to buy a different pack of cards. There's no guarantee that you'll get many good cards since the game randomly gives them in other packs.
Here, you'll choose what pack to buy since there are different prices for them, such as 10, 250, 2,500, 25,000, and 150,000! You can earn a lot of coins here by getting good trades and getting many good cards!
Trade with others – There are so many amazing games that we can play today, but Hyper Cards lets you trade cards! Here, the cards that you bought can be traded with others as in real life. You can enjoy a fun experience here as you'll deal with others.
You can accept a trade, request for more cards, or clear the ones on the table. Here, there's an indicator that will quickly tell you if the current deal is good or not! With this, you should be able to come out on top of most negotiations. Feel free to trade your cards to get a lot of good ones today.
Collect them all – In Hyper Cards, you're free to collect different types of cards today with other coins and rarities to them. Each card has a corresponding monster illustration that you'll enjoy!
Download Hyper Cards APK
Trading cards have never been more fun with Hyper Cards! Download this game now and collect all the most fabulous cards.