Legends of Runeterra APK 04.12.025
Download Legends of Runeterra APK – latest version – Free for Android to get an awesome League of Legends card game on mobile. A game of skill and creativity.
Combine cards and use your skills to become legendary. Download Legends of Runeterra APK for Android now to experience the full thrill of League of Legends in this epic card game. Anyone who was a fan of League of Legends will enjoy this game a lot.
You'll build your collection of cards from the ground up and unlock new ones as you play – or simply buy the ones that you want. You are in control of your own card collection. Use skill and strategy to outmaneuver your enemies and crush them all.
New League of Legends card game
This is a game where each move can affect the final outcome. Players will have to be careful not to make a blunder on any single move. In short, it's about the moves you play and the amount of risk that you're willing to take in each turn.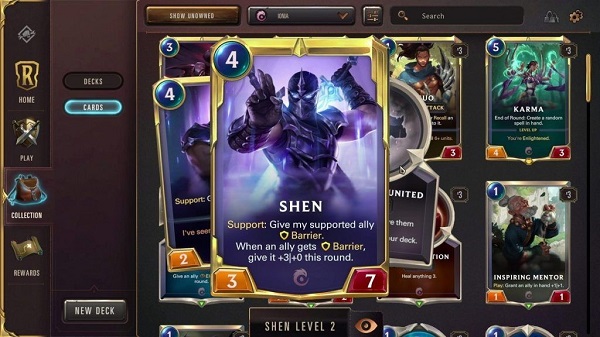 Iconic League of Legends heroes. You'll fill your card deck with the most epic heroes from the League of Legends game. Build up the ultimate deck by unlocking new legends as you play, or simply by purchasing the legends that you want in your deck.
Develop your strategy. This isn't some quickly thrown together card game. Legends of Runeterra APK is a complex and ever-evolving game of strategy and wit, where you'll be able to combine constant newly released meta into your overall strategy to keep you on your toes. You'll think you've nailed it, and then you'll realize there is a better way. The game is always changing and adapting, meaning you'll be hooked for the foreseeable future…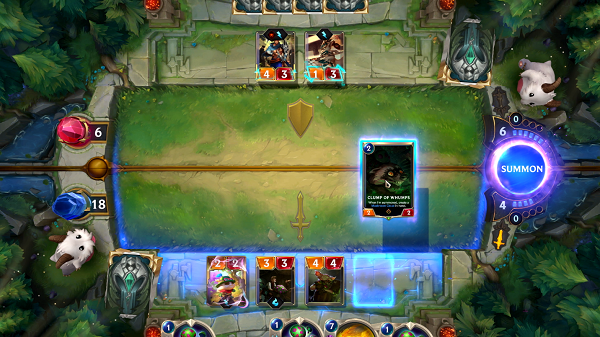 Always unforeseeable. The game has taken some incredible steps to ensure that you're always being met with the unexpected. As you craft your strategy and unleash your power on your opponent, they'll react and counter, with consequences that you might not have anticipated… get ready for some incredible gameplay!
Use champions. The game features 24 champion cards inspired by League of Legends. If you play them right, then they can turn the tide of a battle and become increasingly powerful until they're unstoppable! That being said, they won't be able to take out the enemy all by themselves – they'll need support.
Explore Runeterra. Runeterra has various regions and your legends all come from a region in the land. Different regions offer different play styles and bonuses, so you can make a mixed team by having legends from all over the region. Try combining your cards from different regions to really make something interesting. This is how you develop the ultimate strategy.
Weekly chests. Unlock wild cards and awesome bonuses with weekly chests. You'll be able to get hold of some crucial pieces of equipment and bonus cards to help your overcome your opponents. The chests will level up the further you progress into the game.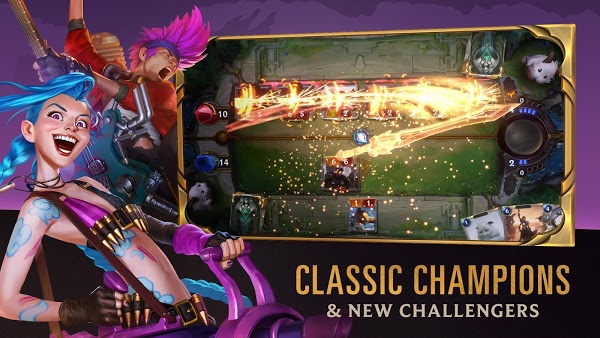 Play ranked matches
Once you feel like you've proven yourself to be an effective player, you'll be able to compete in ranked matches to really step up the pressure. In these games, you'll be up against the best players in the land and you'll be competing for glory.
Legends of Runeterra APK Beta for Android
The game is still in Beta testing at the moment, but it's going to drop soon. Download Legends of Runeterra APK beta now to enjoy the first glimpse of the game that is going to rock the word of mobile gaming! Get your first look now!