Voodoo Doll APK 0.95
There's a lot of things we get mad about, do you wish to vent out your anger? Try Voodoo Doll to be able to get your revenge in different scenarios. Enjoy it now!
| | |
| --- | --- |
| Name | Voodoo Doll |
| Updated | |
| Compatible with | Android 4.4+ |
| Last version | 0.95 |
| Size | 149.75 Mb |
| Category | Arcade |
| Developer | Pizia |
| Price | Free |
| Google Play Link | com.Pizia.VoodooDoll |
In our everyday lives, we encounter a lot of problems, mishaps and misfortunes. Some may be as small as not being able to eat your favorite food for lunch but there are more serious ones. Whatever your position is, you can't just express your anger with anyone without consequences. But we're only human and we also have a boiling point that we need to watch out for. So, if you need a way to vent out your frustrations, try playing Voodoo Doll!
In this game, you're going to encounter a lot of problems and mishaps from other people. But here, you get to get your revenge by having your doll do all the work. Just pinch the doll in any part of his body and the recipient will feel the pain instantly. Note that this game is just for fun and it shouldn't be imitated in real life. But most importantly, it's a great game to event out your frustrations.
Get Your Revenge
We face a lot of problems and inconveniences in our daily lives. In the real world, we can't just easily blurt out and hurt others without consequences. However, it's still unhealthy to keep all your vent out frustrations within you for a long time. The solution then is to find a way to vent it out without hurting anyone – at least physically! In Voodoo Doll, you get to do all the things you've always wanted to do to get your revenge.
Here, you'll face plenty of inconveniences and situations that might make you angry. This includes scenarios of your boyfriend looking at other girls, catching him robbing a house and many more. Here, you'll always end up having the last laugh as you have a doll with you that can represent the recipient. You can then torture the doll which will transfer physically to the recipient! Take note that we don't tolerate doing these things in real life!
However, you can freely vent out your anger in this fun game today.
Voodoo Doll Features
Are you someone who frequently faces problems and inconveniences in life? If you've always wanted a safe way to let them out, this is your chance in Voodoo Doll.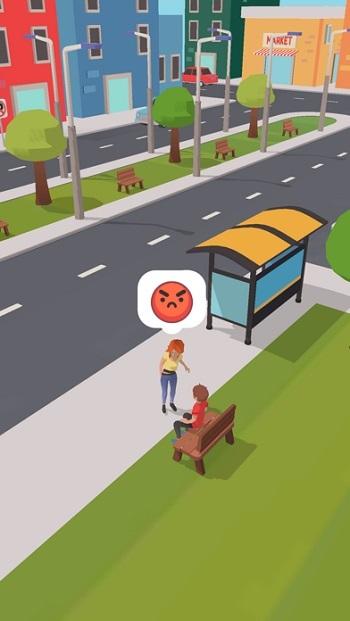 Get Revenge – We live in an imperfect world today where anything bad can happen at any time. As such, it's not a surprise to face plenty of problems even along the way to work, at work or at home. In the real world, normally we can't do anything so much about it since we have to think about the consequences. But if you're fed up with all of it, it's now time to let it all out! You can safely let out your frustrations in the game Voodoo Doll!
Here, you're going to face different scenarios that you can relate to. Maybe you've had a unfaithful partner, someone screaming at you at work or other things that made you angry. In this game, you're free to get revenge to them using your trusty doll. You can pinch the doll with a needle and it will cause the person to feel the pain!
Enjoy plenty of scenarios – It's impossible not to face any problem in our lives. There are so many things that can go wrong daily that it's impossible to not have any problems. But even though most of our problems go away on their own, some linger on which can make us frustrated. In Voodoo Doll, you get to experience these all too familiar scenarios such as getting yelled at work, waiting in line for too long any many more.
We've all experienced a lot of difficult things that we can't do a thing about in real life. But in this game, you'll get to experience familiar as well as new scenarios.
Pick different parts – The difference of real life as well as this game is that you can actually do something here! In fact, this game can be a great stress reliever for you especially if you've faced a lot of problems during the day. Here, you can always whip out your trusty doll and take revenge instantly. You can pinch the doll in different body parts such as the arms and the head. Doing so will let the intended victim instantly feel the pain as though they've been stabbed personally.
3D Simulation game – This fun game is extremely for fun only. It's not to be imitated rather, it can be a great stress reliever.
Download Voodoo Doll APK – Latest version
Want to get that sweet revenge? Enjoy Voodoo Doll now and get revenge in different situations.