Trivia.io APK 15.9
Download Trivia.io APK – latest version – for Android to put your trivia knowledge to the test. How much do you know about popular culture? Let's find out!
Ready to put your trivia to the test? Download Trivia.io APK now to see how much you know about popular culture, food, music, and more. This simple yet challenging game will test you on your knowledge in a series of questions. Make sure that you've got your thinking hat on, otherwise you'll certainly fail!
Trivia Party
When it comes to trivia, there are some people who know way too much, and those who don't know nearly enough. This game will allow you to figure out which one you are with its challenging set of questions that get progressively more difficult as the game goes on.
If you're looking for a fun game to play with your friends, then this is a great choice. The questions are fun to challenge your friends with, and you could always incorporate it into a drinking game to play at a party, or even introduce forfeits for those who get the questions wrong.
With hundreds of questions to answer, you'll have a great time playing through all the levels and seeing how well you know your trivia knowledge holds up against that of your friends.
Test your knowledge
Who played Jack in Titanic? Where does pizza come from? Those are some of the easier questions in the first stages of the game, but rest assured, the questions get more difficult as you progress. If you're someone who spends a lot of time watching moves and following popular culture, then you shouldn't struggle with the game. If you're not that kind of person, then you might want to brush up a little bit before playing Trivia.io!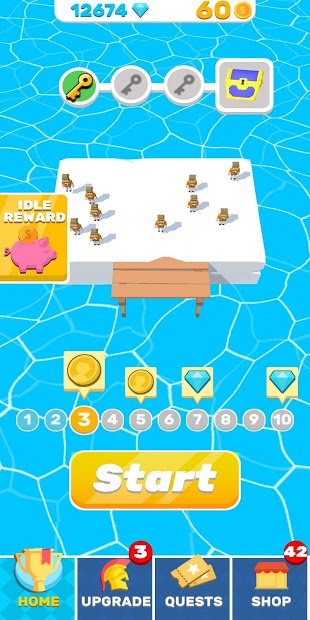 Adult and child friendly
This game is ideal for adults as well as children. If you want a fun game to play with your kids to see how much they know about trivia in their young age, then Trivia.io is definitely a game for that. You can be sure that there is no obscene or offensive content in the game, making it ideal for young people to play. The simplicity of many of the questions mean that the game is actually quite well suited to children. While some of the later questions are more difficult, anyone with a half-decent understanding of trivia will find them easy enough to answer.
Great for unwinding
Need to relax after a hard day's work? Trivia.io is a simple and stress-free way to do exactly that. Unlike other quiz games that have exceedingly random and difficult questions, you'll find some satisfaction in the fact that the questions on Trivia.io aren't actually that difficult to master. Many of them lend themselves right into the pocket of anyone who has been paying attention to the world for the last couple of decades.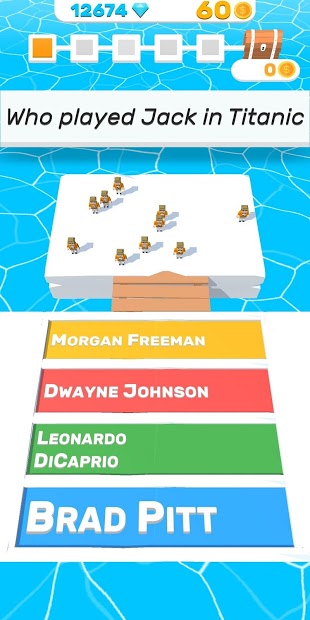 Free to play
The game is totally free to play, although it is supported by ads. If you want to play the game without having to see any ads, then you can try turning off your Wi-Fi. This should allow you to enjoy the game without someone trying to sell you something after every round.
Trivia.io APK - No ads
Ready to put your skills to the test? Download Trivia.io for Android now and begin testing your knowledge of all things TV, music, food, and culture. There are plenty of questions to keep you going, so you won't get bored. Try the game out and find out if you're a trivia master!