Stickman Hook APK 9.3.2
Download Stickman Hook APK Latest Version free for Android now. Swing across all of the platforms with the style and agility of a spider.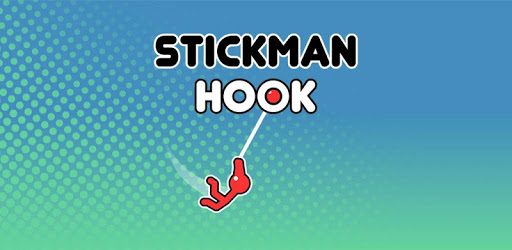 | | |
| --- | --- |
| Name | Stickman Hook |
| Updated | |
| Compatible with | Android 5.0+ |
| Last version | 9.3.2 |
| Size | 117.02 Mb |
| Category | Arcade |
| Developer | Madbox |
| Price | Free |
| Google Play Link | com.mindy.grap1 |
What would it be like to swing around at high speeds like Spiderman? Experience the top notch quality swinging game for players of all ages – Stickman Hook.
Swing across various platforms and feel the rush of being an unstoppably fast force. Have fun and enjoy many different levels that will test your skills at the end of the day.
Download Stickman Hook for Android to experience thrilling stages, fast-paced gameplay, and tons of fun costumes to enjoy.
How to Play
Learning to play Stickman hook is actually really easy to do. The entire concept of the game is easy to understand with little room for misunderstandings. In fact, after one quick run of a level, you can become a natural. And after a few more tries, you'll be on track to becoming a master of the game.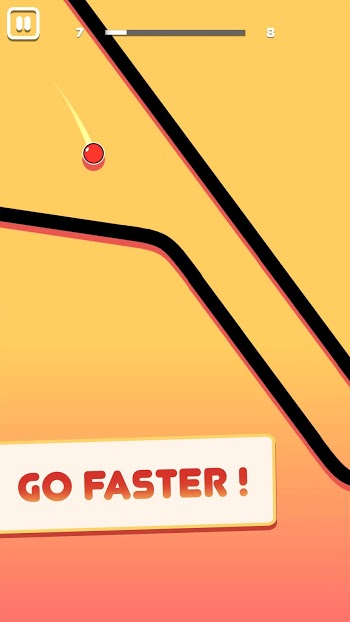 The point of the game is to continue swinging without plummeting to your death.
Controls
So, you want to learn the controls of the game? Well, we should call it one control. Since, all that is necessary is a simple tap of your screen in order to swing and travel. Tap and hold to connect your hook onto the target in sight. Let the momentum carry you and let go of the screen to release yourself.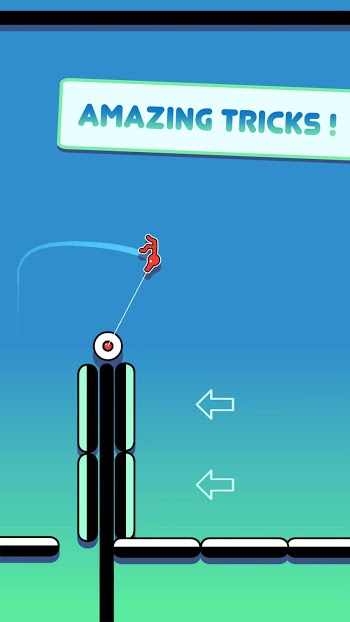 The main point is to time your swings appropriately with the direction and speed you want to achieve.
Collect More Skins
Additionally, you can earn many more costumes and skins for your stickman. These range from a variety of colorful and cool characters. Such are an angel, ghost, a lemon man, a dinosaur, and many, many others.
In order to collect these skins, you will need to complete various challenges along the way of your gaming. There are multiple ways for you to earn these different skins for yourself. That being said, the main method to unlock more costumes will be through:
Completing Levels: This is the obvious method. Once you complete a number of levels, you will be rewarded a new costume. These range from the completion of level 5, 10, 20, 30, 50, 75, 100, 150, 300, and finally, 500.
Watching Ads: The next way would be simply by watching video ads. Once you've watched through the entire advertisement, one of the costumes you've selected will become fully available for you.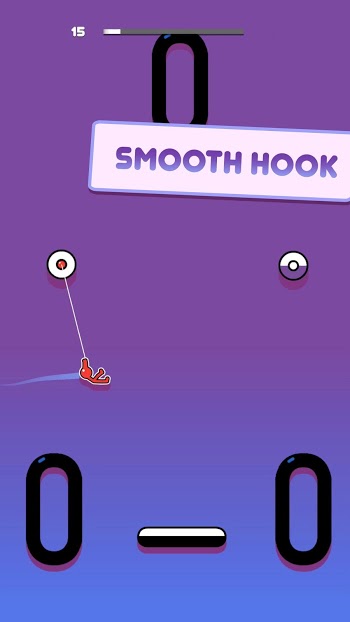 Spending Medals: The next method would be through to spending of medals in-game. These medals will need to be expended in order to gain more costumes.
Finishing Challenges: There are various challenges in Stickman Hook that need to be completed. Finishing certain challenges will grant you access to even more skins and costumes to utilize.
VIP Access: Lastly would be through VIP access. VIP costs $3.49 and will grant you 3 new costumes, alongside 2 medals and NO ADS! Just having no ads alone is enough for someone to spend this amount of money. After all, the game is full of annoying ads that pop u after nearly every level.
Stickman Hook APK Free Download
Getting the Stickman Hook APK Latest Version will allow you additional benefits aside from what is already offered. With these cheats, there will be no need to worry about constantly replaying levels for unlockables.
With that being said, the different unlockable content you can have with the modified APK are as followed:
Premium skin unlocked
No ads
So, go ahead and download the game now to experience all of these amazing features.