Pocket Champs APK 3.1.8
Download Pocket Champs APK latest version and control a unique character in fun-filled racing challenges. It features intense competition and generous rewards.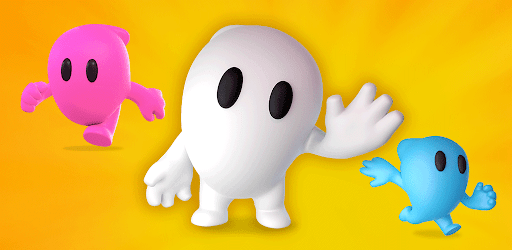 | | |
| --- | --- |
| Name | Pocket Champs |
| Updated | |
| Compatible with | Android 6.0+ |
| Last version | 3.1.8 |
| Size | 128.08 Mb |
| Category | Arcade |
| Developer | Madbox |
| Price | Free |
| Google Play Link | com.pocketchamps.game |
Detailed Analysis of Pocket Champs APK
Pocket Champs is an action-packed game that super competitive races. The race tracks are designed with shortcuts, jumps, and other obstacles to make the game more challenging.
You can play as one of the many available characters, each with its own unique set of skills. It starts with a basic set of skills, but as you progress, you can upgrade your skills by completing challenges.
Always ensure you unlock sophisticated gadgets to help your character navigate the tracks easily. The controls are effortless to master, and anyone can play the game irrespective of their gaming skills.
If you want a fun-filled, competitive, and light-hearted game, Pocket Champs is the ideal game for you. The graphics are colorful and attractive, and the soundtracks are adrenaline-pumping.
It is an excellent game to play, whenever you want to take a break from the mundane tasks of daily life. Download the Pocket Champs APK for Android now and enjoy. It is compatible with any device using Android 6.0 and up.
A Highly Hypnotic Gameplay
When you start playing this game, you will be instantly addicted to it. The gameplay is super hypnotic and makes it hard for you to put your phone down.
The tracks are designed flawlessly, and the controls are easy to master. The game requires you to equip your character with several traits, including:
Running. Your character will automatically run when the race starts. All you have to do is direct it through the course by tilting your phone. This trait is critical as it determines how fast your character moves.
Jumping. There are several ramps and other obstacles on the track. You must use the jump button to make your character leap over these obstacles. If your character is weak, it will not be able to clear the obstacle and will fall off the track.
Flying. In some sections of the track, your character will be required to fly. The flying mechanism is similar to the jumping mechanism. You will have to use the jump button to make your character take off and then guide it through the air by tilting your phone.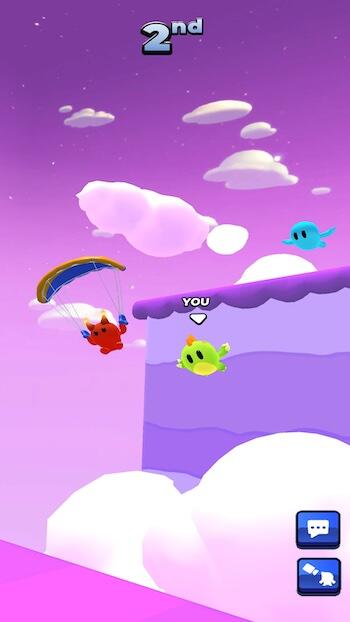 Climbing. There are sections of the track where your character will have to climb walls. You will make your character latch on to the wall and then direct it up the wall. Ensure you have a good grip on the wall, or your character will fall.
Swimming. This game will also test your character's swimming skills. This is one of the toughest sections of the track as it is easy to drown your character if you are not careful.
All these traits are necessary to make your character move through the track quickly and effortlessly. The game becomes more challenging as you progress, and you must use all these traits to navigate the tracks.
You can also use gadgets to make your character move faster. These gadgets are available at the start of the race, and you can use them by tapping on the screen. However, you must keep unlocking more gadgets as you progress through the game.
Customize Your Character
While this game sounds like it is all about the gameplay, there is another aspect to it that makes it even more fun. You can customize your character to make it look unique.
You can change the color of your character's skin, clothes, and shoes. There are hundreds of different combinations you can try, and you can also change your character's hairstyle.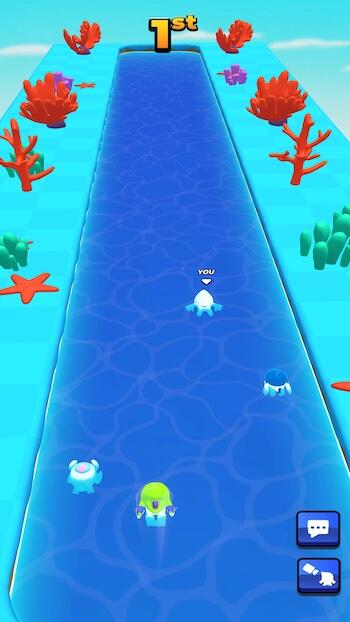 Most importantly, you should always unlock unique features that will you navigate various difficulties that the game throws at you. For example, you can unlock:
New Running Shoes.

These shoes will make your character run faster.

A Jetpack.

This gadget will help your character fly through the air effortlessly.

Fins.

These will help your character move through the water with ease.
You can also upgrade your existing gadgets to make them more powerful. The game gives you the option to upgrade your gadgets after every race. You should always use this opportunity to improve your gadget's performance.
Participate in Time-Limited Events
The Pocket Champs game is constantly updated with new content to keep the gameplay fresh, giving it high replayability. One of the most exciting features of this game are the time-limited events.
These events usually last for a week and have unique tracks that you can race on. The prizes for these events are also very tempting, and you should always participate in them to stand a chance of winning.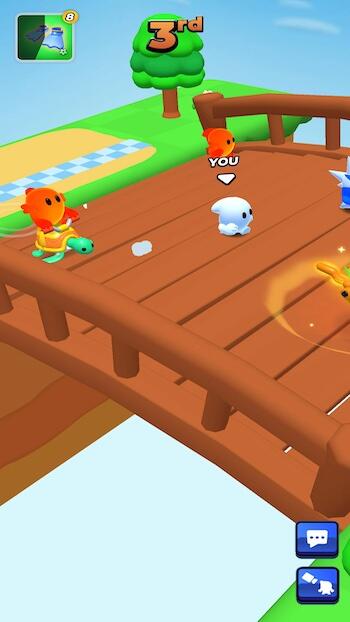 If you beat hundreds of other racers in these events, you will be rewarded handsomely. The rewards usually include gems and coins. You can then use them to upgrade your character or buy new gadgets.
Outstanding Features of Pocket Champs APK
Extraordinary Gadgets. This application has gadgets such as Cheetah and Eagle. You can open new chests and get gadgets. This will help you maneuver different levels with ease.
Race to Become the Pocket Champ. This game will have fierce competitors. It is upon you to prove your worth and become the ultimate Pocket Champ. The game has different levels, and you must complete each level to proceed to the next one.
Multiplayer Option. You can now play with your friends and other online players. The multiplayer option will help you interact with people from all over the world.
Light Graphics and Responsive Controls. The graphics are quite light, and they will not consume much of your storage space. The controls are also responsive, making the game more fun to play.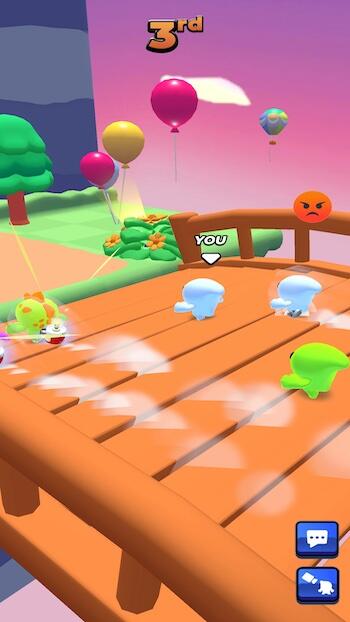 Endless Fun. You will never get bored while playing this game as it is very addictive. You can also take on different challenges to earn rewards.
Pocket Champs APK Download
The original game has in-app purchases ranging from $0.99 to $119.99 per item. If you want to avoid making these purchases, you can download the Pocket Champs APK 2022. This version has all these features:
Pocket Champs APK Download. The original game has in-app purchases, but you will not need to make any in this version. You will have unlimited money and gems that you can use to upgrade your character or buy new gadgets.
No Ads. The Pocket Champs APK cancel all the ads in the game. You can now enjoy an uninterrupted gameplay experience.
Conclusion
Pocket Champs is a simple game with great graphics and addictive gameplay. You must control your character and dodge all the obstacles in your path.
The game has different levels, and you must complete each level to proceed to the next one. Download the latest version for a memorable gaming experience.