Stepsister Shock APK 3.1.11
What would you do if you suddenly got three cute stepsisters? In Stepsister Shock, you're in for a crazy yet fulfilling time as you get new step sisters!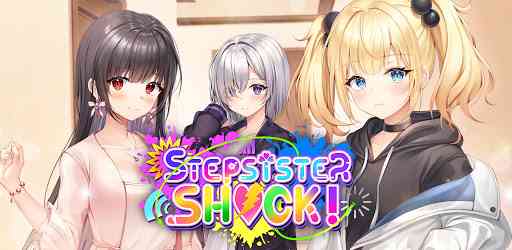 If you're into harem, then there are plenty of anime, movies and shows that you can consume right now. You can enjoy these ones since all the girls seem to be attracted to the main character. But what if you'll become the main guy in the story? In Stepsister Shock, you suddenly get new stepsisters as your mom marries a guy with 3 daughters. This presents a whole new challenge for you especially since you know one of them!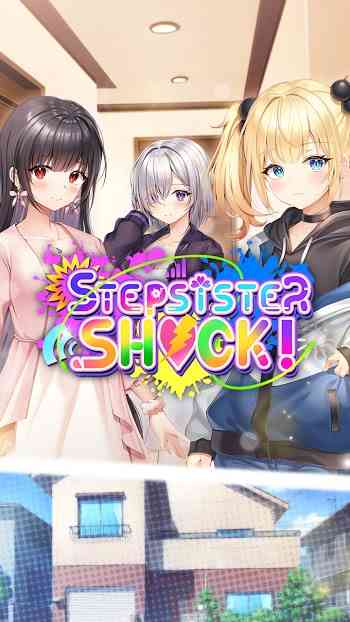 In this dating sim, you'll get new family in the form of a step dad and 3 step sisters. Things will get rowdy around the house but all of this doesn't seem too bad. That's because your step sisters are all cute and beautiful girls! What's even more surprising is that one of them is your childhood friend!
Meet your New Stepsisters
There will be a lot of challenges that you'll face in your lifetime. But it's highly unlikely that you'll meet new stepsisters in your life unless your parents remarry. But in Stepsister Shock, that's exactly what will happen as you are in high school! Now, you'll be entangled in a fun yet crazy-filled days as you get to know your cute step sisters. In this game, you will share the same house with 3 cute and beautiful girls.
There's going to be a lot of crazy ordeals everyday but the best thing you can do is to accept the fact. But everything isn't so bad as you get to be with 3 beautiful girls called Miri, Yayoi and Kiko. They are sisters yet they each look different to each other with unique personalities as well. In here, Miri is a childhood friend that you've spend a lot of time with back then. Now, the situation is proving to be a bit difficult for the both of you as she sees you as someone different.
Then, there's Kiko who's a model student that does well in her studies but struggles with people. Lastly, Yayoi is an energetic gal that's probably friends with everyone at school.
Stepsister Shock Capabilities
In this game, you get to meet with 3 beautiful girls that will be your new stepsisters. Enjoy a game where you can get to know your beautiful siblings more.
Share a House with Beautiful Girls – In every dating sim game, you get to be around beautiful girls. There always seem to be a good reason why you're suddenly surrounded by girls who secretly have a crush on you. But in Stepsister Shock, you get the most common reason – they are your stepsisters. In this game, you will become family with 3 girls when your mother decides to remarry. Everything will be different but it's not as if this is a bad situation too.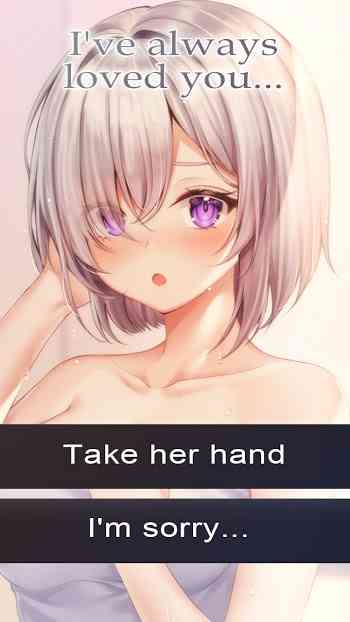 Think about it, you get to spend every day with your cute stepsisters in one house! Feelings are bound to be developed this way especially since you're not even related by blood. Here, get to know Kiko, Yayoi and Miri! What's surprising is that Miri turns out to be your childhood friends. Things are about to be complicated now!
Meet Your Cute Stepsister – Imagine your life becoming wilder when you suddenly get 3 beautiful stepsisters. Now, your days will be much noisier and crazier as you battle over who gets to bathe first. Other than that, you get to share a lot of experiences with these new people who will develop feelings for you overtime! Spend time with each of them and deepen your relations with them. Each of the girls are unique and they have their own problems and personalities.
Here, Miri seems to be hiding her feelings from you. Then, Kiko is a model student who can't seem to get along with people. She's the most introvert person you'll ever know but she has a cute side too. Lastly, Yayoi is a lively girl with so much energy. As you get closer with the girls, you'll start to know their secrets and then you'll deepen your relationship with them.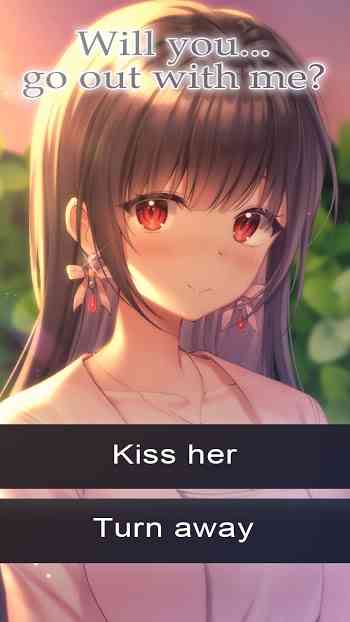 Be engrossed in a story – In Stepsister Shock, you will be entangled in a fun story as you live your daily life. Discover your stepsisters' secrets and get to know them in a more intimate level. There will be plenty of crazy days ahead that you will enjoy! Make your choices now!
Cute visuals – The game features cute visuals and character designs. You'll enjoy the anime characters in this game!
Stepsister Shock APK
What if you suddenly get 3 new stepsisters today? Find out what happens in Stepsister Shock now!