Black Border APK 1.3.09
Download Black Border APK unlimited money and experience the real life of a border patrol officer. It has 3-D graphics and super cool sound systems.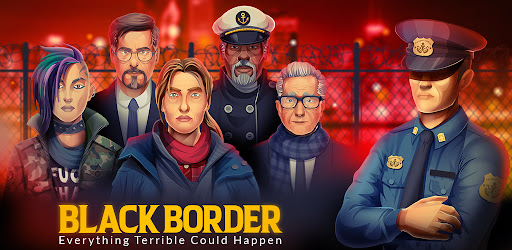 In-Depth Analysis of Black Border Cop Simulator
Black Border Patrol APK is a simulation game offered by Bitzooma Game Studio. It gives you a chance to live a life of a border cop, albeit temporarily. Its 3-D graphics give you an immersive experience that'll remain etched in your memory.
It has a unique storyline that offers an exciting summary of what the cops undergo in their daily border operations. You will check passengers' papers, arrest smugglers, and prevent bribery.
Even better, you can choose the story mode with multiple endings! This way, your choices determine the outcome of the game. The game is only 77M and requires Android 6.0 and above OS to operate optimally.
An Intriguing Game Background
In 1989, the dissolution of Modland war begins. It is a bloody conflict that lasts for years. The borders remained sealed until 1996 when the war finally end.
The workers that were left unemployed by the closure of the factories decide to cross the border into Modland in search of work.
They are met with hostility by the Modland forces and soon, a new kind of war starts – a war against the immigrants. This is where your story begins as a border patrol officer in Black Border APK.
Some of the immigrants will have fishy missions, and you will have to find out what they are smuggling. Others may try to bribe you to get past the border, but don't let them succeed!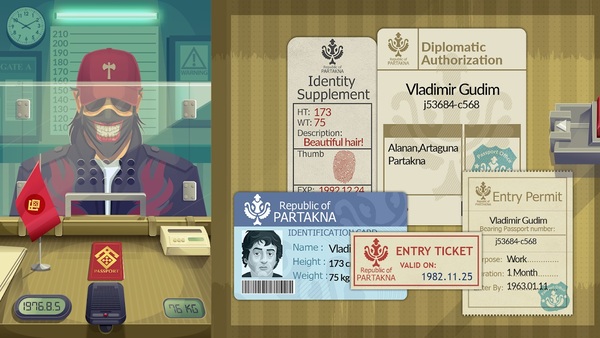 Your missions as a border cop are varied and intense. You will need to be brave, smart, and quick on your feet if you want to make it through this game alive.
An Engaging Gameplay
Black Border APK comes with engaging and exciting gameplay that will keep you on your toes. It is a fast-paced game that requires quick reflexes and sharp decision-making skills.
You will lookout for smugglers and immigrants trying to cross the border illegally. When you spot one, you must arrest them and confiscate their belongings.
Be careful, though! These smugglers are not going to go down without a fight. They will do whatever it takes to escape from the clutches of the law. Some of your activities will include:
Check the Entrant's Passports. You must ensure that every passenger has the correct documents before they are allowed to cross the border. Be careful to detect forged/stolen documents.
Conduct Whole Body X-rays. This will help you detect any illegal items that may be hidden from the person. You should also check the height and weight of every entrant.
Restraint and Arrest Suspects. When you catch a smuggler and terrorists, don't hesitate to take them into custody.
If you authenticate an individual, you will stamp their passport. Ensure that their face matches those on their documents and that their passports are not expired. If you think they are lying, you can deny them entry or detain them for further questioning.
Unique Features of Border Cop Simulator Game
Intuitive Controls. This game comes with super easy-to-use controls that make it easy for anyone to play. You can easily control the volume and the speed of the gameplay.
Diverse Languages. This game is available in English, Spanish, Polish, Russian, Arabic, and Japanese. As such, it caters to a global audience.
3D Graphics. This game offers stunning 3D graphics that will immerse you in the world of the border cops. You will feel like you are right there on the border, chasing down smugglers and terrorists.
Create & Customize Your Character. You can create and customize your character to look however you want. There are a variety of clothes, sunglasses, hairstyles, and accessories to choose from.
Share Your Gameplay on Social Media. You can share your best game moments with your friends on social media. Show them how badass you are as a border cop!
A Dynamic UX/User Interface. This game comes with a dynamic UX/UI that will keep you engaged the whole time. You never know what is going to happen next, so you will have to stay on your toes.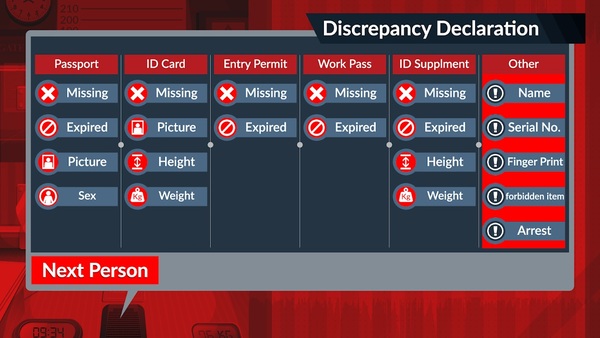 Regularly Update. This game has new stories added now and then. As such, you will never get bored of playing it.
In-game Purchases. This game offers in-game purchases that can help you improve your gameplay. You can buy new weapons, armor, and other items to help you succeed in your missions.
Highly Diverse Game Modes
This game offers several playing options. You can choose the casual mode, endless mode, or story mode.
The casual mode is perfect for those who want to just enjoy the game without worrying about losing. In this mode, you will have no targets, and your only goal is to have fun.
In the endless mode, you must spot smugglers and immigrants constantly. The more you catch, the higher your score will be.
The story mode is perfect for those who want to immerse themselves in the game of making choices that determine the game's ending. You will need to make quick decisions while trying to stay alive.
Black Border Patrol Simulator APK
If you want to unlock premium features without spending a penny, you should get the Black Border Cop Simulator APK. Here are some of its characteristics:
Unlimited Money & Gems. The Black Border Game APK offers all the resources you need to dominate the game. With unlimited money and gems, you can buy whatever you want in the game.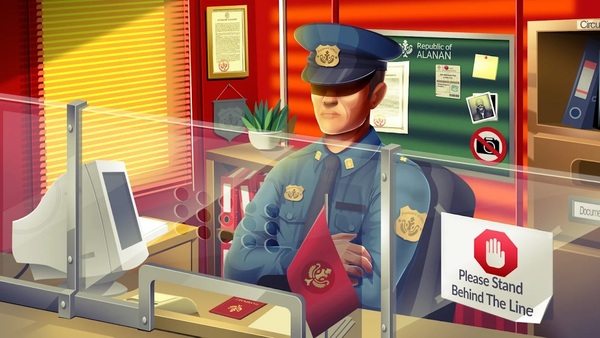 No Root Required. You don't need to root your device to use the Black Border APK download.
No Ads. The Black Border Patrol APK game is free of any annoying ads that pop up from time to time. You can enjoy an uninterrupted gaming experience.
Anti-Ban. The Black Border Patrol Simulator Game offers an anti-ban feature that will keep you safe while you play. You don't have to worry about getting banned from the game for using this modified version.
Conclusion
The Black Border Patrol Simulator game is a must-have for any fan of simulation games. It offers stunning 3D graphics, a dynamic UX/UI, and several game modes to keep you engaged.
With the version, you can enjoy the premium features without spending money. Get the Black Border Patrol Simulator APK today and enjoy the game.