SSX Tricky APK 1.4
Is snowboarding something you'd like to try? Enjoy the numerous challenges that await you in SSX Tricky APK. Get down with different modes and win now!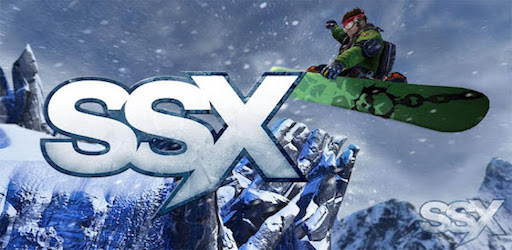 | | |
| --- | --- |
| Name | SSX Tricky |
| Updated | |
| Compatible with | Android 4.0+ |
| Last version | 1.4 |
| Size | 11 MB |
| Category | Racing |
| Developer | Bestpoint Co |
| Price | Free |
Download SSX Tricky APK – Snowboarding Game
Snowboarding is a sport that's popular in many countries and is in the Olympics. SSX Tricky challenges players to use their skills to set off spectacular tricks while in the snow.
The game is a popular sport adventure one that was released in 2001 for PlayStation 2. Now, players can relive the excitement on their mobile phones.
Snowboarding isn't an easy sport as it involves a glider and a lot of coordination to make it work. But the result of professionals doing it will make everyone drop their jaws! In the game, players can do spectacular tricks like Front Flip, UBER Trick, Switch 50/50 Rail and more.
The more tricks you do, the higher your score will be and the faster you can shoot up the rankings. There are multiple modes to try and even if you're a beginner, you can practice in the game.
The Gameplay of SSX Tricky
Sports are always fun to play for mobile games. Since there are a lot of sports in the world, a lot of exciting things can happen. Snowboarding is one of the premiere sports that's popular in countries where snow takes place.
The game SSX Tricky is one of the most memorable PS2 games which features snowboarding. It features an action-packed 3D first POV game where the player can do numerous tricks in challenging terrains.
You can choose to go for the Practice Mode at first to test the waters or rather the ice. In here, you'll learn how to snowboard such and practice simple to complex tricks. Once you're ready, you can go up to the World Circuit and enter competitions.
There are numerous ways to win here and one of them is to perform as many intricate tricks as you can. The game relies a ton on the player's showmanship just as it is in real life. But there are also certain races where being first is the requirement.
Four Exciting Modes
There are four primary game modes in SSX Tricky which are:
Freeride – In Freeride, players can go through the different courses to familiarize them. There's no goal here other than to enjoy your time. Think of it as like practicing but you can't unlock boards or characters here. The best way to enjoy this mode is to do many tricks and try as many tracks as you can.
World Circuit – The World Circuit is where the fun is all about. Once you enter this mode, you're ready to turn pro. Here, you can participate in two events: Showoff and Race.
In Showoff, the goal is to attempt as many tricks as you can to get the highest score. However, the Race challenges players to take the first place. There are eight tracks available in the game to compete in.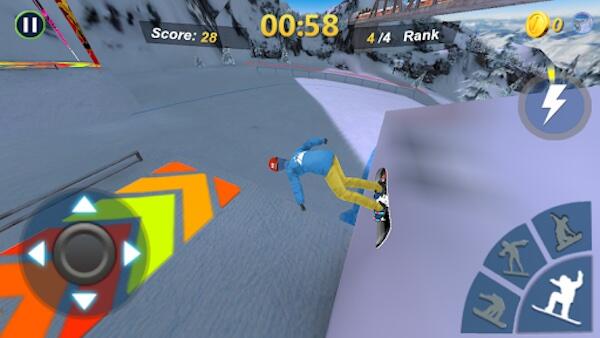 What's even more exciting in this mode is you get to unlock boards, characters, and outfits! This is where medals will be given, records will be broken, and insane stunts are born.
Practice – Similar to Freeride, this mode is where most newbies usually enter. This is where you'll first learn how to control your snowboard and try simple tricks. Players can also familiarize themselves with the tracks here, but they can't unlock any items.
Single Event – This mode takes just one of the events from the World Circuit mode. You can either perform many tricks or race against everyone for the top spot.
Perform Mind-Boggling Tricks
The meat of SSX Tricky lies in the tricks. These are stunts performed by players while racing in their snowboards to make interesting moves. They're categorized by different complexities so the harder the trick, the higher the score.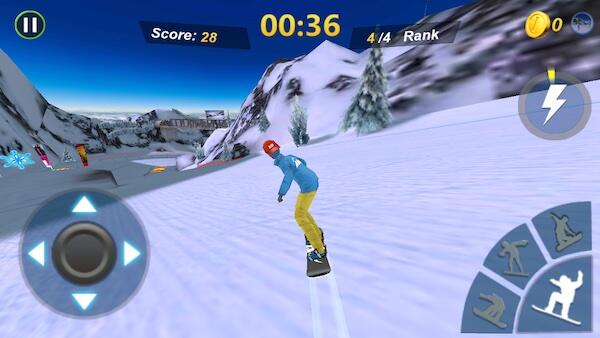 Each trick is done with a different combo of controls. For instance, R2 + Square lets you perform Rail to Double Front Flip Paddle Wheel. There's an entire list of tricks you can do, and each character has their signature tricks.
In the game, these are the most popular tricks:
Body Board

Gut Buster

Hand in Hand

Scooter

CliffHanger

Sad Sack

Heel Clicker

Magician

Proper Propeller

SuperMan
These are just some of the tricks you can perform. You can also try different variations with these popular tricks which will yield an entirely different one.
Unlock Different Characters
Each character in the game is unique and can only be unlocked by competing in the World Circuit. They all have their signature styles and different looks, clothes, and items.
These are the characters: Eddie Wachowski, Elise Riggs, JP Arsenault, Kaori Nishidake, Mac Fraser, Moby Jones, Psymon Stark, and Zoe Payne. There are also a lot of different boards to unlock and skins as well.
Perfect Graphics and Controls
Considering the time of its release, the graphics of SSX Tricky is just fine. It's a bit pixelated now but it's still playable. Not to mention, the controls are smooth, and they allow you to perform many tricks with certain combinations.
Download SSX Tricky APK – latest version
Care to show your talent for snowboarding? Join the global competition in SSX Tricky and win trophies!