Hill Climb Racing APK 1.60.0
Download Hill Climb Racing APK – latest version – for Android to build a rig that can climb up hills and jump through valleys to collect all the gold coins.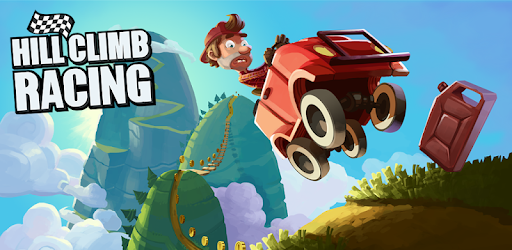 Want to build the ultimate truck? Download Hill Climb Racing APK for Android to build your dream rig and climb over hills and mountains, jump rivers and gorges, and do whatever it takes to collect all the gold coins in each level.
You'll need to spend some time to think about what the most appropriate ways to customize your car are and how you'd best prepare to overcome the obstacles ahead. You can upgrade the engine, the tires, the suspension, and much more to ensure that your truck can easily overcome the hills and obstacles that stand in the way of you and your coins.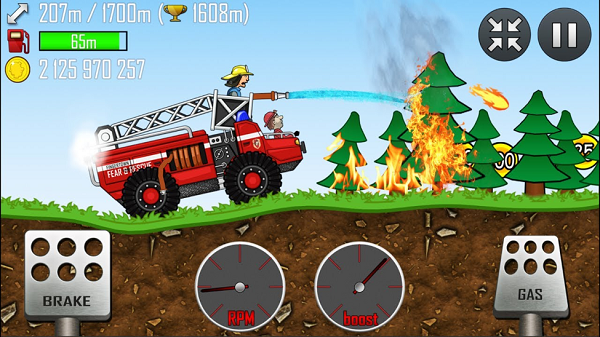 You play as Bill Newton – an aspiring uphill racer. You'll have the option to unlock some 30 vehicles to complete the tracks in and will drive around everywhere from factories to a nuclear plant to show off your skills. You'll need to collect as many gold coins as you can along the way to ensure that you're getting a perfect score in each level and that you can subsequently buy upgrades to your cars.
How to play Hill Climb Racing APK
When it comes to playing this game, you'll want to bear some tips and tricks in mind if you want to have the most success – and the most fun!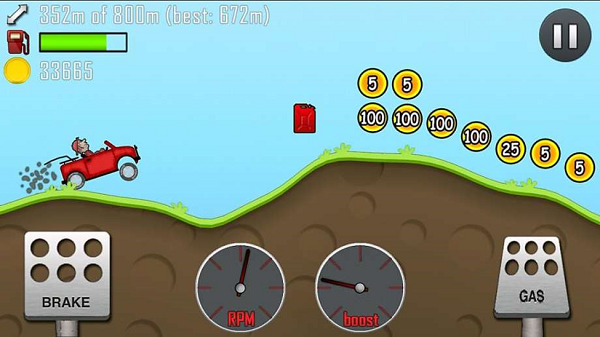 Brake on the bridges. This is actually a really easy way to avoid flipping your car. Bumpy bridges are annoying obstacles that will often flip you over. You should take it nice and slow over these bridges and brake towards the end of them to ensure that the weight of your car isn't bouncing the planks around too much. This will help you get over the bridge nice and smooth.
Upgrade based on weaknesses. What are your car's weaknesses? If you're struggling to climb hills, then we recommend you upgrade the engine – or the tires. If you're struggling when landing from jumps, then certainly upgrade the suspension. Some cars are more balanced than others, so the best way to ensure a smooth ride is to upgrade the weaknesses of your ride and if it's balanced, then you should just go for the engine at first.
Use the right throttle. When you're going uphill, you want enough power to climb, but not so much that you risk flipping the car. On top of that, when you're coming down the hill, you'll want to take it slow – unless of course there's a jump at the bottom, then it would be wise to hit the gas.
Pick up fuel bottles. You'll notice red canisters littered around the map – use them, they'll give you gas without having to stop at a gas station. This isn't something you can do during the level, so picking up these canisters is an essential thing if you're going to continue to play without any issues.
Remember to buy course upgrades. There are plenty of new environments that you can purchase with coins, and often they'll allow you to get a lot more coins. In this way, they're sort of like investments and you shouldn't avoid buying them and just focus on upgrades and cars. Make sure that you're also buying new race environments to explore.
Hill Climb Racing APK 2021
Want to make the game more interesting? Download the unlimited money l to be able to enjoy climbing all those hills without running short of gas. You can also unlock all the other race environments and cars without having to play through the game for hours.