SouzaSim Drag Race APK 1.6.4
Do you love bike racing? Try SouzaSim Drag Race APK and customize your motorcycle! Race against real and computer opponents with your bike.
Racing has been a massive part of our culture ever since cars were invented. Today, many people enjoy racing movies, games, and racing sports worldwide. There are so many vehicles you can drive and enjoy right now in the real world.
But if you're into motorcycle racing, there are also a lot of particular bike racing games you can download. One of the more unique ones is SouzaSim Drag Race which takes moped racing to the next level.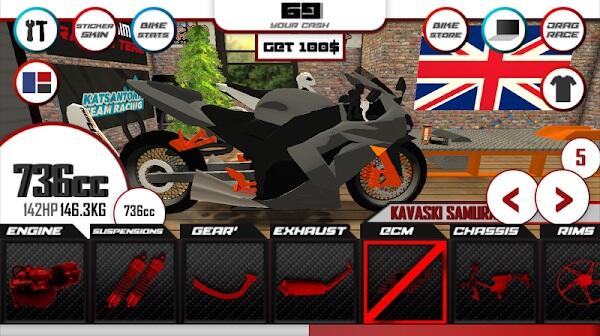 In Asia and other parts of the world, the scooter is one of the most affordable, accessible, and popular types of bikes today. Many people love to customize their bikes and, in this game, you can freely choose from a ton of motorcycles available.
These include bikes like Hinda C50 and more with impressive top speed, acceleration, braking, etc. You can also customize your bike as you change the paint, lights, engine, metal parts, body, rims, tires, brakes, exhausts, and many more.
Customize and Race
The gaming world is filled with tons of racing games for you to play. You can find many free racing games that you can download and enjoy right now if you want to. There are racing games to try which feature the most modern sports cars and even bikes.
Although bike racing isn't as popular as car racing, it still rakes in millions of players. Many people would love to play different types of bike racing games, such as SouzaSim Drag Race.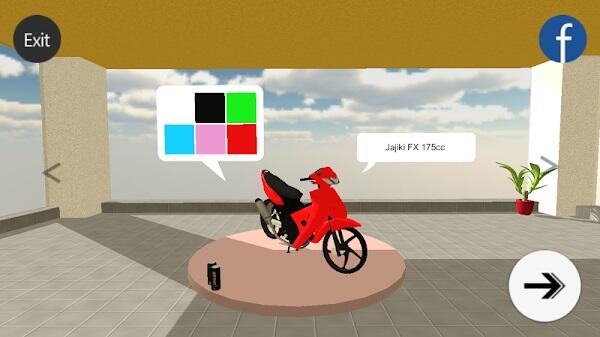 This game features scooter bikes primarily which is popular in Asian countries. There are all sorts of mopeds and scooters that you can unlock here, which are based on real motorcycles.
Here, you can freely choose to buy any bike as there are different kinds available. You can enjoy lots of them in various styles and even unlock big bikes today! You can join in many game modes here like Career, Challenge, and Multiplayer if you like racing.
You can also entirely modify your motorcycle as you change the paint, wheels, apply decals, rims, engine, lights, and many more.
Highlights of SouzaSim Drag Race
If you're a die-hard racing fan, then you can enjoy so many games right now which involve racing like SouzaSim Drag Race.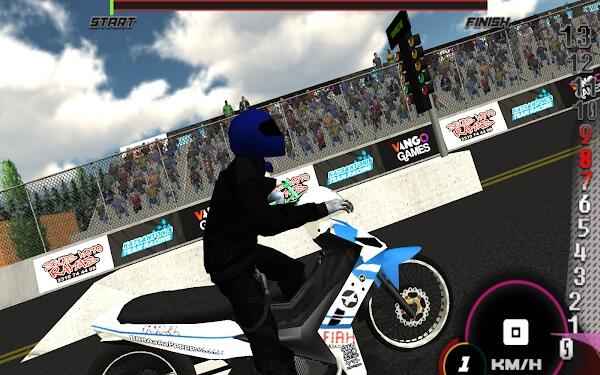 Unique bike game – If you enjoy playing tons of games, you should have no problem finding many of them. There are many racing games to try right now, whether you're into cars or bikes.
But since bikes are less popular than cars, you'll need to search for more unique ones. Thankfully, you've stumbled upon this post since we'll talk about a unique one today! In SouzaSim Drag Race, you can have fun with a unique game right now.
This unique bike game lets you customize your ride and enjoy drag racing. If you don't know what drag racing is, it's a type of racing where the competitors, usually just two people, race in a straight line.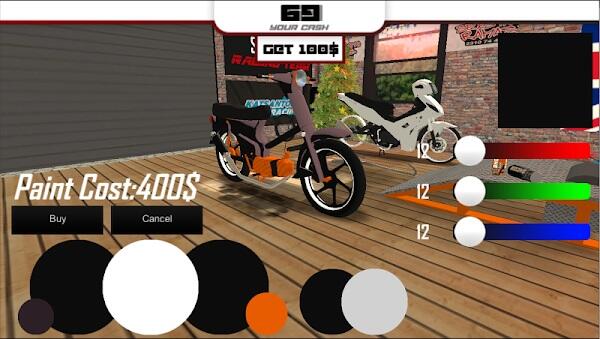 You can race in 100 or even up to 1,000 meters in this game against real and computer opponents. To go faster, you can unlock new bikes, and you can even customize your ride. You can change the engine, wheels, spokes and add designs!
Unlock many bikes – If you're a fan of bikes, then you'll love this game. This game isn't your typical racing bike game where they feature tons of fast and big bikes. In this one, you'll primarily be able to unlock scooters and mopeds, which are the popular mode of transport in many third-world countries.
Since big bikes are expensive and impractical, many countries prefer scooters and other types of bikes. In this game, you can unlock game counterparts of real-world scooters!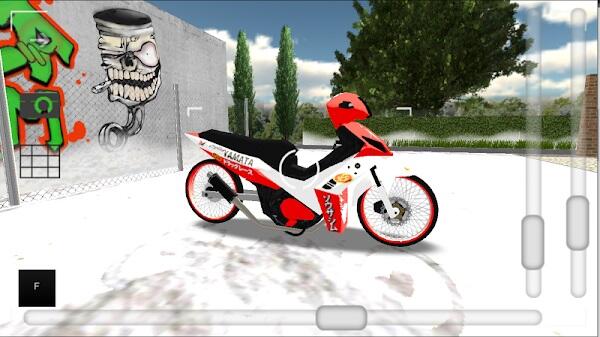 Customize your motorcycle – Aside from unlocking the motorcycles, you can freely customize them like what people do in the real world. Here, you can make the bike become faster and have more power. You can change the exhaust, engine, tires, body, and more.
You can even change the paint, metal parts, lights, rim spokes, add decals, and more. There are many things you can change and add to your bike, and you'll be able to customize it fully. With this, you should be able to race your heart out!
Lots of game modes - SouzaSim Drag Race provides many game modes for people to enjoy right now. There's the Career Mode, where you can go against computer opponents today. There's also the Challenge Mode and the Multiplayer mode!
Download SouzaSim Drag Race APK
If you're into bike racing, try SouzaSim Drag Race! Customize your ride and race against the very best.