Share It APK 6.34.69_UD
If you want to share files with other devices quickly, skip Bluetooth and use Share It APK! This app lets you transfer huge files quickly across different devices!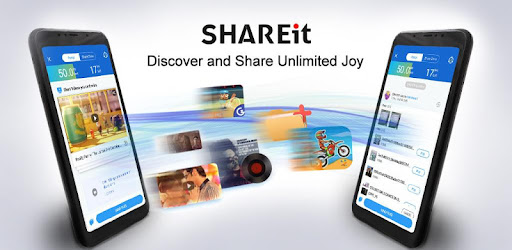 Share It APK – File Transfer App
We use our phones a lot everywhere we go today, whether we have access to the internet or not. Thanks to these devices, we can do many things today that wouldn't have been possible before.
With our phones, we can download many apps, capture photos, and videos and enjoy all sorts of games. Sometimes, we share our files with others for a variety of purposes. With Share, It, sharing small or big files have never been easier!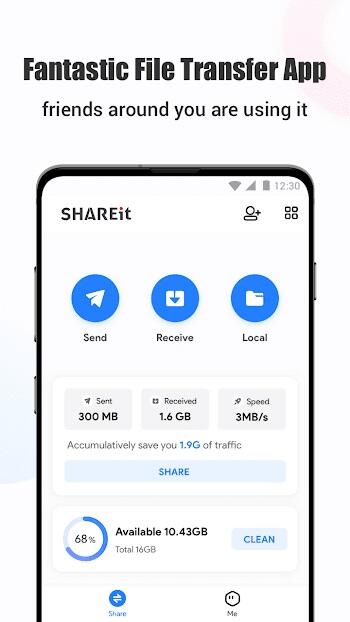 With this app from Smart Media 4U Technology, you can enjoy a faster file-sharing experience for mobile devices! The app is the most popular file-sharing app today in Android and even iOS!
This app has revolutionized the way we share files as it allows you to send big files with other devices easily. You can skip the Bluetooth now, which takes forever to send files, even small ones. Now, you can use this app to even send to iOS devices and computers!
Send Files Instantly
Whatever your profession or status is today, there's a big chance that you're using a smartphone. These devices are being used globally for many purposes, such as calls, messages, social media, games, and many more.
We can enjoy so many things with these devices no matter where we are as they can store many files. But if you want to share files with others, you can do so using Bluetooth, which lets you send files remotely. But that's the old way of sharing as there's now Share It!
This app is the single most popular file-sharing app that has started today's revolution of file-sharing apps. With this one, you can share small and large files with other users 200 times faster than Bluetooth!
The speeds can go up to 42M/s, as you can share with literally anyone today who has the app. You can share various files like music, photos, videos, documents, apps, and others. Plus, you can share with iOS and even computers using your phone today.
The app doesn't consume any data when you use it, and you can enjoy other things, such as trending videos!
Share It Highlights
With so many excellent files we can share today, Share It makes sending them to other devices easy.
Send Files easily – When you're using your phone, you can enjoy so many websites and apps that you can access. We can store so much data on our phones nowadays, which is helpful for our work, school, and personal purposes.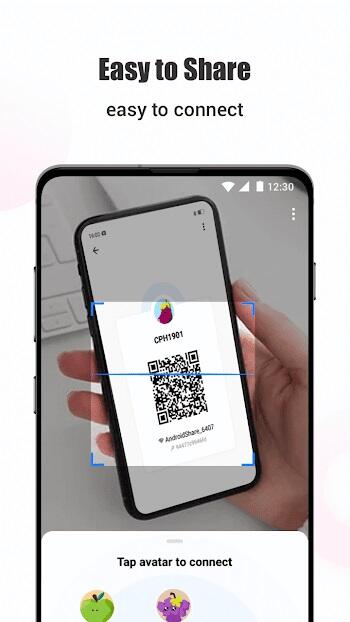 Today, we capture many photos and videos using our phones, and we do a lot of things that we usually couldn't before. Thanks to a wide range of apps, we can share them easily with others using Share It!
You don't need to sacrifice your precious time to send files using Bluetooth! Say goodbye to long minutes and hours of waiting to send files with others as you can use this app.
Here, you can enjoy 200 times faster speeds than Bluetooth as you can send large files quickly. Here, you can send a wide variety of files from PDFs to songs to photos and videos. You can also send files to iOS and computers easily.
Cross-platform – Isn't it annoying that you'd have no way of sending files to Ios devices unless you have an iOS device yourself. With Share It, you can easily send files to iOS and even computers.
There's an app available for those devices so your recipients can download those and use them to receive files. With this, you can enjoy quickly sending files to many users regardless of their device today!
File cleaner – Share It also features a file cleaner that lets you boost your phone. The tool can clean cache and junk files that you wouldn't usually notice building up on your phone.
With this, you can quickly free up space so that you have more room to receive files! Feel free to use this function as much as you need as it comes with the app.
Music player – The app also has a music player available, so you can instantly play any song. This is useful if you want to listen to any song or audio that you receive without delay.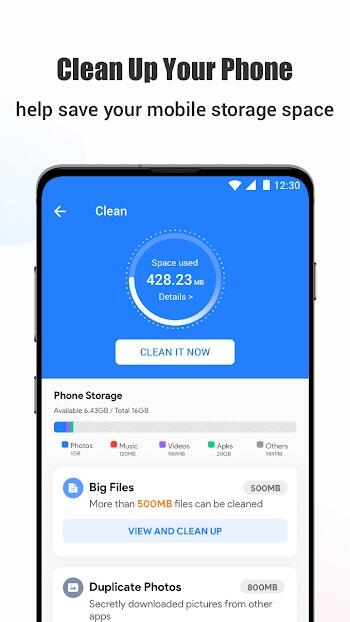 With this feature built into the app, you can enjoy a high-quality music player that can play any sound without problems.
With Share It, you can also enjoy trending videos today, where you can watch the best online videos for free! Enjoy the app as you use it today to send files.
Download Share It APK – Premium Unlocked
If you want to send files to others easily, download Share It today! Send large files to any device instantly!