Screen Mirroring Pro APK 1.29
Download Screen Mirroring Pro APK and improve your content-sharing experiences. The app allows you to share videos, photos, websites, games, and documents with friends.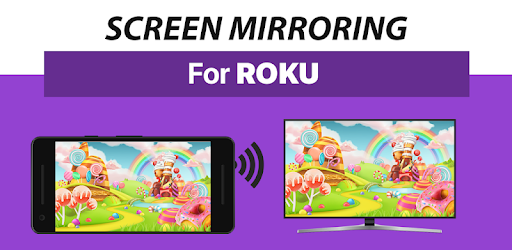 In-Depth Details about Screen Mirroring Pro APK
2kit Consulting developed the Screen Mirroring sharing tool to help users share content, such as presentations, games, videos, photos, websites, and apps with ease. It has a simple user interface that ensures you share your items with friends without any hassle.
Additionally, Screen Mirroring Pro APK download works optimally with Android 5.0+ devices. It supports various Roku devices, including TVs, Boxes, Sticks, and Roku Express 3700/3710. This diversity is instrumental in ensuring the availability of equipment to allow sharing among friends.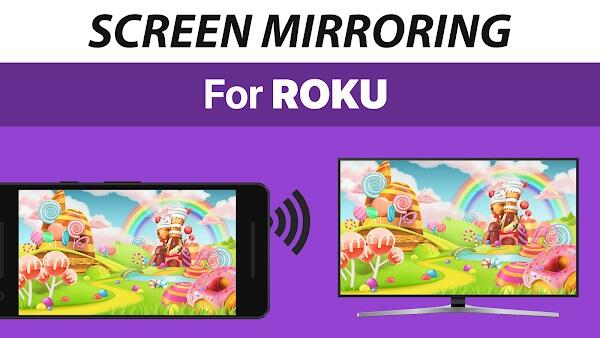 Even better, you will not need changes on your Wi-Fi or Android settings to use the app optimally. It is only 10M, making it pretty lightweight and highly functional.
How to Cast Screen Mirroring Using the App
Once you have downloaded the app, follow these instructions to share content with ease:
Connect your Android phone and Roku.
Select a media type from the list of options that appears.
Share the content as desired by pressing play or pause on your device. Ensure you will be able to view it on your Roku TV.
Control the sharing session by pressing play, pause, and stop on your device. This will work as a remote control for media playback on your Roku TV.
Disconnect the devices from each other once you have finished sharing content or videos with friends or family members.
You should note that your Android device must be connected to the same Wi-Fi as your Roku. You do not need VPNs, VLANS, Proxies, or Subnets to enjoy this app's services.
Also, you do not need rooting to use Screen Mirroring Pro APK. You can uninstall Screen Mirroring Pro APK at your convenience without issues once the sessions are over.
Easy to Set Up and Use
Screen Mirroring Pro APK is easy to install and works perfectly. It has a simple user interface and lightweight design that ensures you share and view content without hassle.
You can use it with any TV set, including TCL, Sharp, Hitachi, JVC, RCA, Philips, Samsung TVs. Screen Mirroring Pro APK also supports the latest Roku devices, including Express, Express+, and Roku TV. This diversity ensures you can use the app to enjoy your content with ease, regardless of your TVs model.
Even better, the setup is straightforward. No wires, router changes, or network configurations are needed for this app to work correctly.
HD Quality Sharing
With Screen Mirroring Pro APK, you can share HD-quality videos and photos on your Roku TV. It also allows sharing of presentations, games, websites, and documents with ease.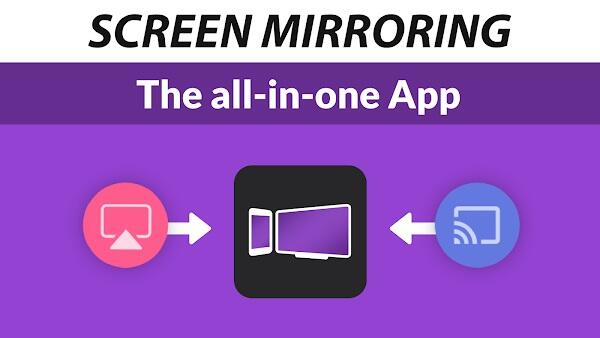 The top-notch quality ensures that you enjoy sharing your content with friends without lags or pauses. It is the best way to share presentations, games, movies, photos, websites, and documents with family members on a large screen.
Unique Features of Screen Mirroring App
An Advanced Version of Roku Built-In Screen Mirroring. The traditional Roku mirroring was based on Miracast. On the contrary, this Screen Mirroring app offers wider compatibility and more options to choose from.
More Control. You can control your media playback speed, quality, and mirroring mode via your device's remote control. This is not possible with Roku built-in apps and Miracast technology.
Requires Excellent Wi-Fi Connection. The Screen Mirroring Z Pro APK requires a 4GHz Band Wi-Fi connection for high-quality media streaming. Lower the resolution of your device to gain better connectivity if necessary.
Simple User Interface. The Screen Mirroring Pro APK gratis has a simple user interface, making it easy to follow.
Use Your Bluetooth Speakers
Unfortunately, the current version of the app does not support sound. However, you connect your smartphone to a BlueTooth speaker to cast videos and music (with sound) to your TV via the app.
Otherwise, you can mirror all sound-free media supported by Roku and Android devices on your TV set. This includes videos, photos, presentations, games, websites, and documents. You will not lose detail using this app.
Screen Mirroring Pro App MOD APK
The Screen Mirroring Pro APK MOD is the enhanced version of the app. It offers numerous advanced features that will help you control, configure, and share media more easily.
To run this MOD APK version of the app, you need root access on your Android device. It is possible to stream all sound types (including videos with sound) from your Android to your TV.
It is also possible to control playback speed and media quality via the MOD APK alternative of Screen Mirroring Pro. The advanced features will meet all your sharing needs for enhanced convenience and control.
Conclusion - Screen Mirroring Pro App APK Free Download
Screen Mirroring Pro APK is the best mirroring app for Android devices and Roku TVs. It has an easy setup and offers wide compatibility to anyone who wants to share media without complications.
The app is designed to offer mirror all media content shared from your Android smartphones and tablets. This includes photos, videos, presentations, games, websites, documents, and much more.