Real Car Parking 2 APK 6.2.0
Download Real Car Parking 2: Driving School APK – latest version – free for Android to experience the best real parking simulator on mobile phone!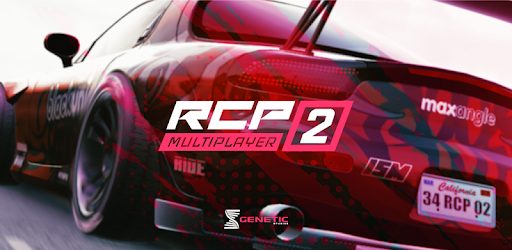 Car games have always dominated the mobile games market. From popular titles such as Need for Speed to less popular ones, players love this genre! And why not? These types of games are easy to play and entertaining at its core. No wonder there are a lot of car games today. However, not all of them are worth your time.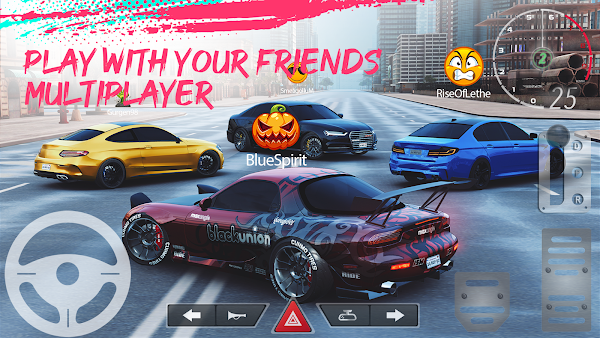 Real Car Parking 2: Driving School on the other hand, is a unique car parking simulation game! This game was developed by Genetic Studios and have already garnered over 10 million downloads in the Google Play Store! So, what exactly makes this game so special. Read on!
What is Real Car Parking 2: Driving School?
Unless you're living under a rock, you would know that simulation games are the new trend today! These games do extremely well because they focus on giving players a realistic gaming experience on a certain niche.
In this article, the star of the show is Real Car Parking 2: Driving School. This parking simulation game isn't your ordinary run-of-the-mill game. This highly-realistic parking simulation game is the best you'll ever find in the mobile market today. In fact, it's such a player-pleaser that they decided to release this installment now.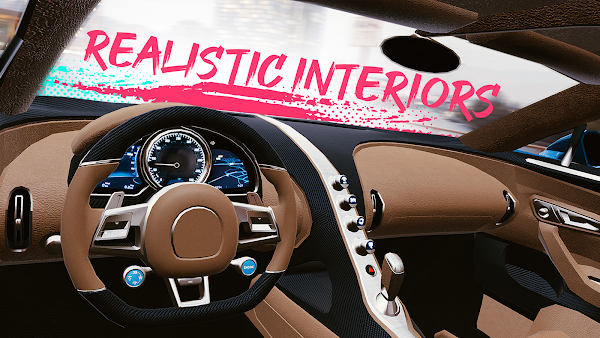 Just from looking at the pictures alone, you'll know that you're going to be playing a high-quality game. And once you play it, you'll be amazed by the smooth gameplay and the highly-realistic designs. Genetic Studios didn't miss anything when they created this game because it has everything you'll ever need.
The controls are precise and the options make it even more appealing. The goal is simple in this game – just park as perfectly as you can. And if you're having a hard time doing this in real life, you can practice right in this game! You'll learn a lot about perspectives and the correct way on how to park cars. Aside from that, there are a lot of game modes to enjoy in this game as well. Be sure to read them below!
Features of Real Car Parking 2: Driving School
If you think that this is your typical parking simulation game, that's where you're wrong! This game packs a punch of features that you can only enjoy here! Here are the features:
Realistic Gameplay – You can't find a parking simulation game as realistic as Real Car Parking 2: Driving School! This game is truly realistic as you won't expect it to be this real. Think about the best racing games right now such as Need for Speed. Real Car Parking 2: Driving School is on par even with this! You won't see these types of games anywhere else.
Different Game Modes – Real Car Parking 2: Driving School features different modes to enjoy: Starter Mode, Time Mode, Hard Mode and Hardcore Mode! For newbies we recommend you start with the Starter Mode. This is the easiest mode you can get into which is perfect for newbies. Then, the Time Mode is a parking mode that has a time limit. You'll be assigned a task which you need to complete within the given time period. This will put your parking skills to the ultimate test as you now have more than one problem to worry about. Then for the Hard and Hardcore mode, this is the hardest modes in the game. There are unthinkable challenges that await you in this mode. You no longer have the luxury of wasting any precious second in these modes. Try these out if you're feeling confident!
Supercars – The stars of any car game are the cars! In Real Car Parking 2: Driving School, there are a variety of supercars to choose from! Drive cars that only the elites get to drive in the real world such as Lamborghinis and Ferraris. There's no shortage of supercars to try in this game! The only catch is of course you need to buy them with your gold earned from victories.
High-Quality Graphics – Just from the graphics alone, you'll already be satisfied with this game. This game features highly-realistic cars and backgrounds to satisfy your parking simulation needs. Now, you can practice your driving skills without the risks associated when driving in the real world. Feel free to roam around the beautifully designed streets and landscapes. And most of all, enjoy the 3D graphics that Real Car Parking 2: Driving School brings to the table. Combine this with the realistic sound effects and you'll feel like you're really out on the streets! But most of all, the detailed car interiors are what makes this game really enjoyable. Everything is superb and you'll notice even the tiny details. This is what makes this game so popular and so addictive!
Customization – Aside from these, the fun lies in customizing your cars to the limit! In Real Car Parking 2: Driving School, you can change your car's paint and you can even add decals. This will allow you to fully customize your car to your likings. Nothing can stop you when you want your car to look like the best car in the neighborhood!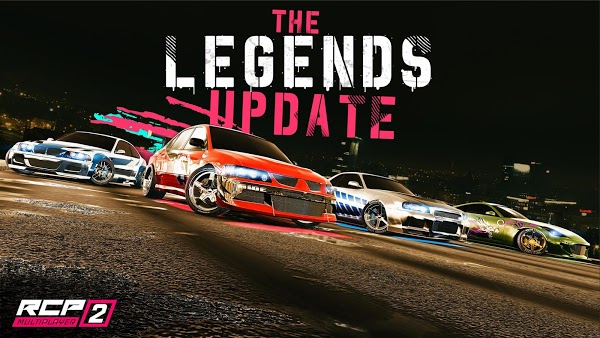 Easy controls – On top of all of these, the controls are what ties all these features together. The controls in Real Car Parking 2: Driving School is so intuitive and fluid that you can't even fathom how this is just a mobile game! They've put so much effort in allowing you to easily control your vehicle so you can park seamlessly. Combine this with the parking sensors to help you park your cars easily and you'll have the gaming experience of a lifetime! You can even customize your controls to better fit your screen and your gaming style!
Real Car Parking 2: Driving School APK – Unlimited money
Want to play Real Car Parking 2: Driving School and instantly unlock all the cars? Just download the now!