Klondike Adventures APK 2.113.1
Do you love adventures and farms? In Klondike Adventures, you can go on different adventures and enjoy building a farm. Unlock quests and enjoy!
There are so many fun farm games available to play right now, and most of them involve different aspects. Most farm games are also adventure games that allow players to have fun farming.
So, if you're into these types of games, then get ready for the most fun you'll ever have with Klondike Adventures! Help Kate and Paul go through different quests and enjoy countless adventures awaiting you! Can you complete all of them while enjoying?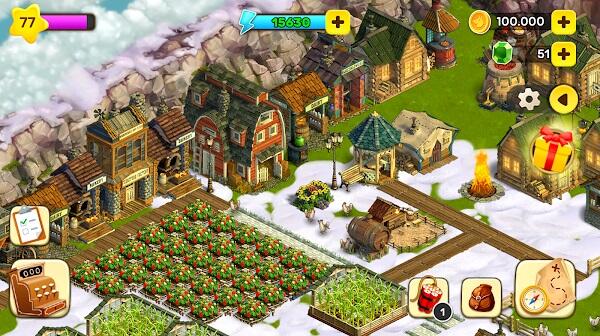 Published by Vizor Apps, this is a unique simulation game that lets you enjoy farm life in Alaska! Get ready as you'll need to farm many types of crops and even animals. Complete many orders now and earn rewards from the order board as you grow your farm.
Then, you can enjoy unlocking many more parts and adventuring to different areas of Alaska. You can also open many challenging quests here where you can face many mysteries and secrets.
Farm and Adventures
Isn't it fun to farm and adventure to different places today? There are so many fun places you can farm to in the world today as people need crops and various plants to survive. Today, you can quickly cultivate and take many profits and enjoy the simple life living among animals.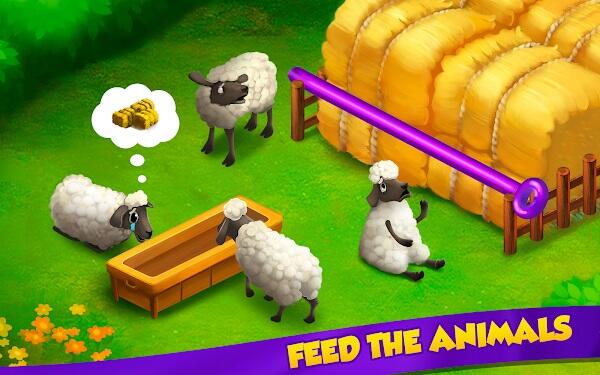 So, if you're looking for the ultimate farming and adventure game to play, why don't you try Klondike Adventures? Here, you won't just farm; you can also do repairs, adventures, quests, and many exciting things!
Many fun things are waiting for you here as you help Paul and Kate live the life they've always wanted. But in Alaska, things are challenging since there is always ice around, and you'll need to cultivate the land well. Thankfully, you can enjoy different farming crops, harvesting, and selling them to the people.
Here, you can also play fun mini-games to pass the time and enjoy different adventures waiting for you! Try to compete with neighboring farms as well and become the best!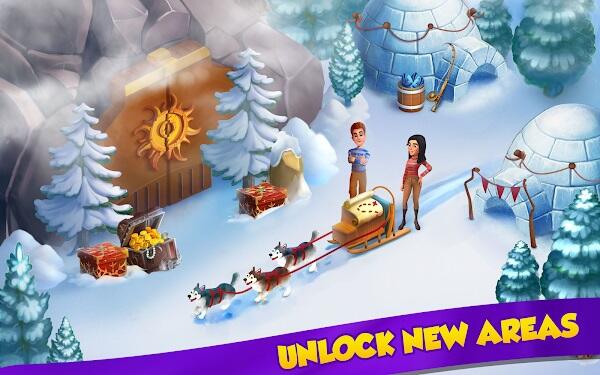 If you're brave enough to make the ice of Alaska yours, then you can take a step in here! Enjoy many challenging quests and adventures now.
Highlights of Klondike Adventures
If you're not afraid of challenges, then Klondike Adventures is the game for you. Build your farm and enjoy a one-of-a-kind game!
Farm and Adventures – Many simulation games are enjoyable to play with. But if you want something different for once, then you should try playing farm simulation games. These are endless games that don't rely on time-limited events or lackluster action.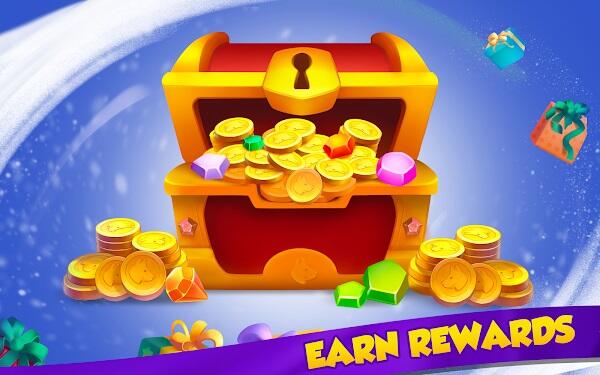 Instead, you'll enjoy the adventure and the way you can slowly cultivate your land in these games. Play Klondike Adventures now and see what the rave is all about!
In this farm simulation game, you'll be able to enjoy farming like never before. Flesh out your farm from ice and plant various types of plants with different timetables today. You can also breed multiple animals like sheep and watch how your farm will grow!
Here, you will also explore new and hidden areas where you can discover new secrets and enjoy adventures. In this game, you can build the ultimate farm, factories and go on adventures!
Build your farm – Farms are the lifeblood of any country as that's where most of the food production comes from. In Klondike Adventures, you'll be in charge of cultivating dry ice land into a farm where you can plant various crops. Here, you need to make food for yourself and trade with others to earn money.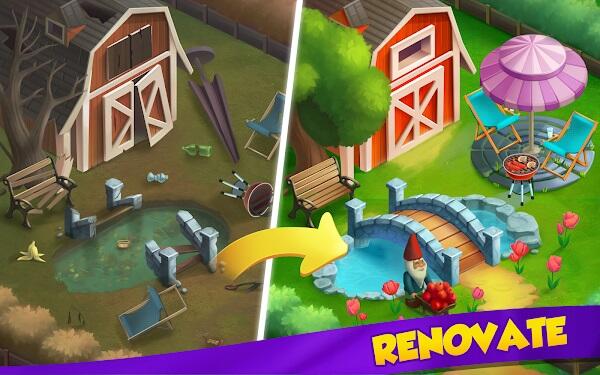 You can also breed animals to get meat and animals to help you move around on the ice. Enjoy your time unlocking many types of crops here and potions as well!
Explore – One of the most fun aspects of this game is you get to explore unknown places! First, you'll be able to farm at your home; then you can get to the Wind Song, Aery, Green Lake, Brook Valley, Snowy Pass, Temple of Light, and many more!
These are places where you can discover different types of crops, items, and all sorts of food. Enjoy the beautiful sceneries that will force you to hold your breath here!
Build many structures – In your home, you need to build your farm and build all sorts of designs! You can conquer the territories one by one by unlocking them here. Build farms, factories, and all kinds of structures today and grow out your farm.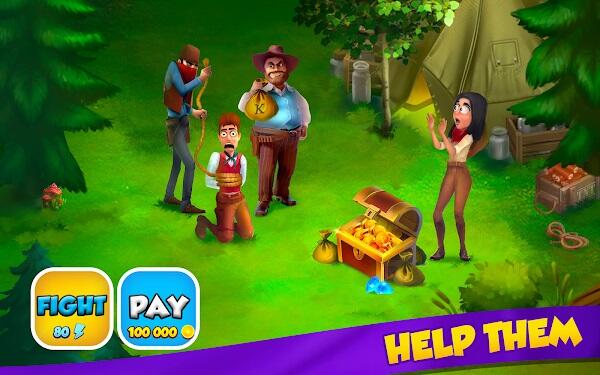 Enjoy mini-games and quests – If you're bored, you can also play mini-games and enjoy the pursuits. Performing the quests will give you rewards!
Meet people and visit farms – You can also visit various farms and meet new people here. You'll be able to make choices as well that will influence the story.
Download Klondike Adventures APK – Latest version
If you want to enjoy a fun adventure and farm game, download Klondike Adventures now and prepare for an adventure!