Rally Fury - Extreme Racing APK 1.109
Download Rally Fury - Extreme Racing APK – latest version – Free for Android to experience the thrills of rally racing on multiple epic tracks. Try it out now to get the thrills.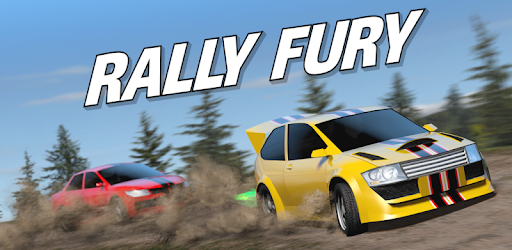 Sick of the same old boring racing games? Rally Fury - Extreme Racing is a racing game with a difference. The focus here is exclusively on rally racing, which is more fun and challenging than conventional street or track racing. You'll have to control your car in difficult environments like snow, dirt, and forest. The trick is to keep your car under control while performing corners efficiently to overtake your opponents.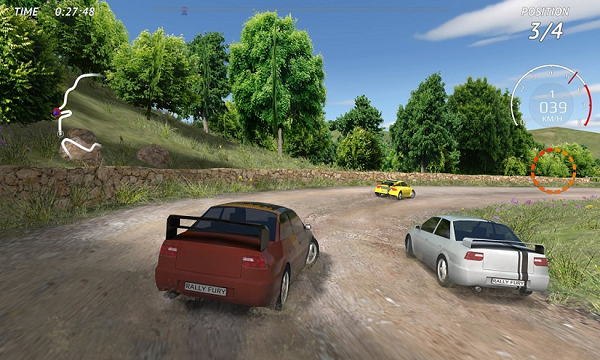 You can design your own rally car, with everything from the tires used to the colour and stickers, and everything in-between. Unlock new cars as you progress through the game and become a world-class rally driver.
Of course, it wouldn't be a proper driving game if you couldn't use nitro, so make sure that you kit your car out with that too so that you can overtake your opponents with ease on the straights. Build the ultimate rally car and set about becoming a legend on the streets. Rally Fury is the ultimate racing game for Android – let's have a closer look.
Race with fury
The game isn't just about driving really fast – although that obviously plays a big role. You also have to maintain your cars, which will get damaged during races as they collide with other players and grind through the mud and snow. You'll have to make the necessary upgrades and keep things working in tip-top shape to ensure that you're prepared for each race.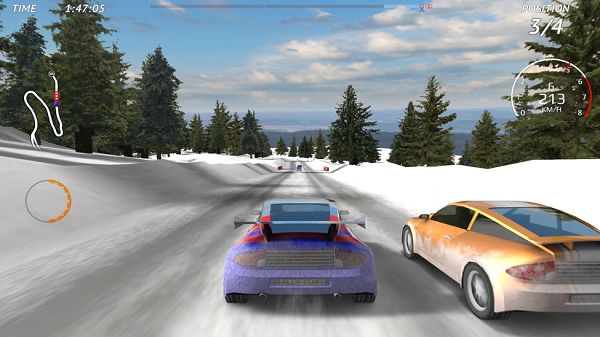 You can challenge yourself a little more by playing in online mode. There is really no better way to prove yourself than by competing against real players from around the world – they're more committed and skilled than the AI that you'd play against in single-player mode.
Practice in the single-player campaign and then take yourself online to show the rest of the world what you can do.
Change the view. If you prefer to drive in third-person, then you can. If you'd prefer to be able to see things through the windshield, then you can also select this option – it all depends of what you'd prefer to do. There are multiple views that you can choose to suit your style of play. You can even switch between manual and automatic depending on your preferences.
Use the booster. If you find yourself out on a straight, or even if you just want to overtake someone around a corner (assuming you have enough control) then use your boosters. This will make it really easy to get ahead of your opponents. Be careful, though, as you only have so much in the way of boosters.
Keep your car upgraded. In order to maximize the efficiency of your car, you'll want to keep throwing on upgrades in order to ensure that you can always keep up with the competition. This is especially true in online races, where you'll be under a lot more strain due to the skill of your opponents. Make sure that you're reinvesting your winnings into upgrading your cars so that you can continue to dominate in the racing world.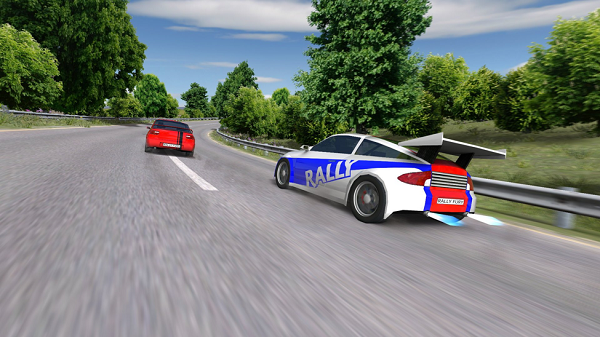 Learn to drift. Another important thing to consider is drifting. You can use drifting to get around corners quickly, or you can just do it because it's fun and looks cool. Either way, learning how to drift will get you some serious credibility and could improve the speed with which you can get around the circuit. Be careful, though, as doing a drift wrong could result in your car spinning out, or you could just get stuck in the drift for a little too long and lose speed as a result. Master it through practice, then execute.
Make use of Android TV support. If you have Android TV, then you can cast the game onto the big screen to enjoy it even more. This is great when you're at home – obviously you're not going to carry a TV around with you in public. You can also connect a control via Bluetooth. This will actually give you a massive advantage over other players as you'll be able to see more of what's going on and you'll have much more control over your car.
It sounds like exploitation, and in a way it is a little bit of an unfair advantage. Then again, it's not like everyone else can't also do the same thing, so it's ultimately an ethical thing to do.
Rally Fury APK
If you just want to have some awesome cars and not have to worry about starting from scratch, then you could always just download the unlimited money for Rally Fury. Enjoy!